Feeling Remorse About Your New Credit Card?
You'd have to cancel the card, even if you never activate it. That can affect your credit score.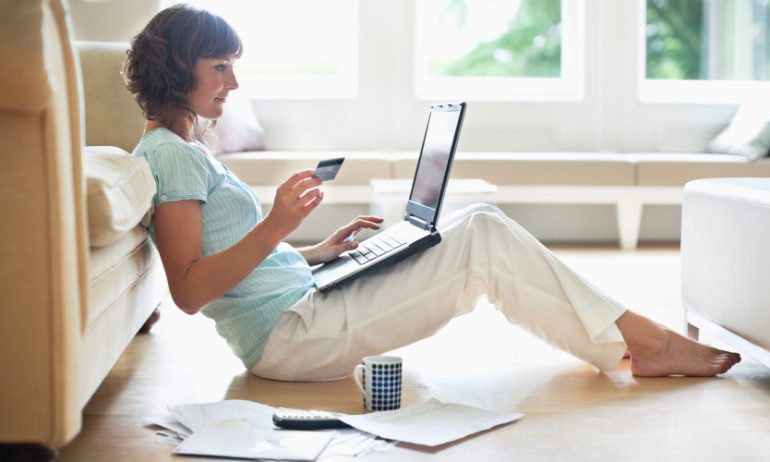 Many or all of the products featured here are from our partners who compensate us. This may influence which products we write about and where and how the product appears on a page. However, this does not influence our evaluations. Our opinions are our own. Here is a list of our partners and here's how we make money.
You signed up for a credit card, but when it arrived in the mail, you had second thoughts. The problem is that credit cards don't come with a return policy.
You have to activate a credit card before using it, so it may be tempting to think that an unactivated card won't affect your credit report. However, your new credit card account was opened as soon as you were approved, and the issuer may have already started reporting it to the credit bureaus. Activation simply gives you access to use the card; the only way to get rid of the account is to cancel it.
To cancel or not to cancel?
Before you choose whether to cancel your unactivated credit card, consider the following:
APR: The card's APR shouldn't matter if you pay off your balance every month in full, but a high APR could be a problem if you plan to carry a balance.

Rewards: If the card offers bonus rewards when you shop at particular retailers or spend in certain categories, it might be worthwhile to keep it and maximize your rewards. But if the card's rewards are basic, you may be better off finding a card with better rewards.

Fees: A card with an annual fee is worth it only if you're earning enough rewards to offset the cost. Another fee to watch out for is the foreign transaction fee. If you travel internationally often, having a card that charges the typical 3% foreign transaction fee can be costly.
After taking a closer look, the card may not be as bad as you thought. But if you already have a better card, or want to apply for one, it might be better to cancel it.
How canceling affects your credit score
Closing an unused credit card account can have a negative effect on your credit. Here are two things to keep in mind, especially if you're planning on applying for a different card:
Credit utilization ratio: Your credit utilization ratio is the amount of outstanding debt on your credit cards relative to the available credit. If you close one account, you wipe out that available credit. This can cause your credit utilization ratio to go up and may hurt your credit score.

Credit inquiries: Applying for a credit card triggers a hard inquiry on your credit report, which can lower your credit score. If you open a credit card, cancel it and then open a new one shortly thereafter, you'll trigger two hard inquiries within a short timespan. This can result a bigger dip in your score and can also signal to lenders that you're a risky borrower. It's recommended that you wait at least six months between credit card applications, so even if you're not happy with your current card, don't jump the gun and get a new one right away.

Length of credit history: The longer you keep a credit card open, the better. Each time you apply for a credit card, it lowers the average age of your credit accounts, which can decrease your credit score.
Applying for and closing credit cards can hurt your credit score in the short term, but you can rebuild your credit by making payments on time, keeping your credit utilization ratio below 30% and spacing out credit applications.
Why you might want to keep it open
Even if you don't want to use your new card for daily purchases, you can still use it to build credit. By keeping it active with a small recurring payment, such as a Netflix or gym membership, you can still establish positive credit history while using another card for your everyday swiping.
Note, however, that this strategy isn't beneficial if the card has an annual fee. It may be helpful to sign up for text or email alerts so you don't accidentally forget to pay the balance off each month.
The takeaway: If you're not happy with your new credit card, don't panic. While canceling it may hurt your credit score temporarily, it may be your best option. However, using it sparingly while you use another card for your everyday purchases can help you build your credit over the long run.
---
Find the right credit card for you.
Whether you want to pay less interest or earn more rewards, the right card's out there. Just answer a few questions and we'll narrow the search for you.
Get Started
Get more smart money moves – straight to your inbox
Sign up and we'll send you Nerdy articles about the money topics that matter most to you along with other ways to help you get more from your money.