Card Lock: What It Does, Who Offers It, How to Use It
If you lose a card, this feature lets you essentially 'turn it off' to foil thieves. But you can also use it strategically in other ways.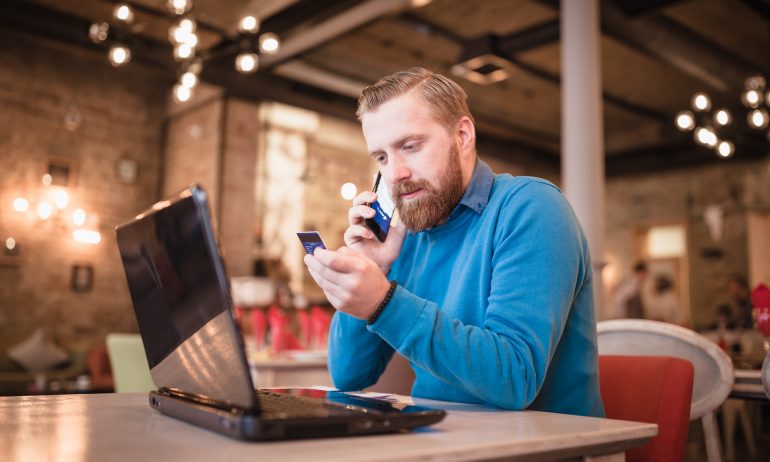 Many or all of the products featured here are from our partners who compensate us. This influences which products we write about and where and how the product appears on a page. However, this does not influence our evaluations. Our opinions are our own. Here is a list of our partners and here's how we make money.
If you misplace your credit card, you can probably relieve some angst immediately: Many major credit card issuers now let you lock or freeze your card for free, so it can't be used by a thief.
But even when your card isn't compromised, you can use its card-lock feature strategically for other reasons.
Credit card companies call the feature different names, often using the terms "lock" or "freeze." To initiate an immediate lock or to cancel a lock, use your card issuer's mobile app or log in to your online account to activate an on-off switch. Many debit card accounts also feature a lock.
The idea is that if you misplace a card, you can lock it, or essentially turn it off. That would prevent a thief from making fraudulent charges with a stolen card number. If you find the card, you can unlock it, or turn it back on — all without a call to your card issuer.
Credit locks and credit freezes offered by credit bureaus are entirely different. They are broader, restricting access to your credit files. That makes it harder for a thief to open new credit accounts in your name. They do not restrict spending on your credit card.
You're usually not liable for fraudulent credit card charges anyway, but locking a card might reduce hassle later in reporting fraudulent charges. And if you misplaced a card and are likely to find it, locking it is less trouble than canceling a card and being issued a new card number, which could affect autopay billing accounts.
Beyond helping with misplaced cards, card lock gives a measure of control to consumers, who are often innocent bystanders in an era of rampant data breaches.
With a NerdWallet account, you can see all of your credit card activity in one place and easily access your credit report to spot any red flags quickly.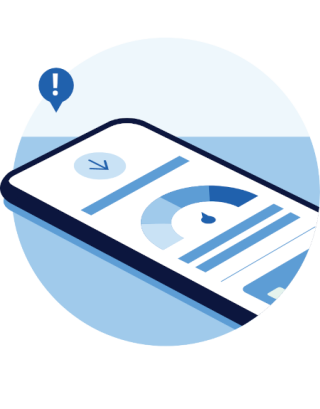 Which transactions are locked?
When you lock a card, new charges and cash advances will be denied. However, recurring autopayments, such as subscriptions and monthly bills charged to the card, will continue to go through. Typically, so will bank fees, returns, credits, interest and rewards. Transactions that occurred before locking the card are unaffected.
Check with your issuer or its website to determine whether you have card lock and exactly how yours works, because locks work differently depending on the card issuer. For example, if the card is associated with a smartphone mobile payment app, such as Apple Pay, that may continue to work on a locked account. And cards differ on whether they allow balance transfers to go through when a card is locked.
Generally, a lock affects all cards with the same credit card number, which might affect authorized users of the card.
Some card locks or freezes remain until you unlock or thaw them. Other locks expire. For example, an American Express freeze expires in seven days.
Which issuers offer credit card locks?
Many issuers have added this feature in recent years. Here is a sampling of issuers and what they call the feature:
Wells Fargo Control Tower
Using card lock strategically
Besides locking a lost card, here are other ways you might use the feature:
Immediate response to a compromised card: If your card is part of a data breach or you're already seeing fraudulent charges on your account, you can immediately shut off the card and then call the issuer. Those few minutes might prevent some fraudulent charges.
Locking your credit card is not a substitute for calling to cancel your card if it has, in fact, been permanently lost, stolen or fraudulently used.
Control impulse spending: Unrelated to security, you could lock all your credit cards and unlock them each time you make a purchase. That short delay fiddling with your phone might provide a cooling-off period during which you decide against an impulse purchase.
"Autopay and Everyday" strategy: If you designate a card for use with autopay only, you might as well lock it because recurring charges will still go through. Further, if you use only one card regularly, you could lock all others as a precaution.
Unused or seldom-used cards: You might be keeping open some credit cards because you've had them a long time, and that long history will help your credit scores. Lock unused cards as an extra measure of security.
Cutting off an authorized user: If yours is the type of card that turns off all credit cards associated with the account — Wells Fargo cards are an example — it could be a good way to control spending of an authorized user. For example, maybe you issued authorized user status to a child to help build their credit but don't want them to actually charge anything to the card. And Barclays SecurHold™ allows you to set transaction limits for authorized users and block certain purchase categories.
Find the right credit card for you.
Whether you want to pay less interest or earn more rewards, the right card's out there. Just answer a few questions and we'll narrow the search for you.
Get Started
Get more smart money moves – straight to your inbox
Sign up and we'll send you Nerdy articles about the money topics that matter most to you along with other ways to help you get more from your money.