Credit Card Authorized Users: What You Need to Know
An authorized user can make charges on someone else's account but is not ultimately responsible for payment.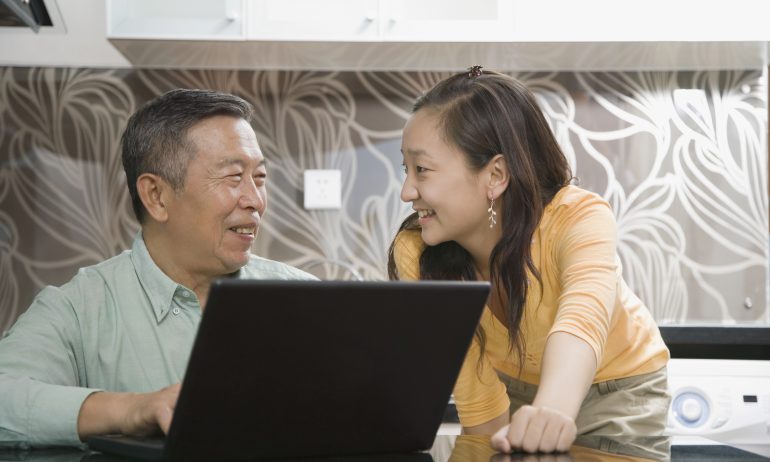 Many or all of the products featured here are from our partners who compensate us. This may influence which products we write about and where and how the product appears on a page. However, this does not influence our evaluations. Our opinions are our own. Here is a list of our partners and here's how we make money.
What is an authorized user?
An authorized user is someone who is allowed to use someone else's credit card. The person who owns the credit account is called the primary cardholder. The authorized user may be issued his own credit card with his name on it, but the account belongs to the primary cardholder.
What responsibilities does an authorized user have?
The authorized user can make charges to an account, but cannot make changes — like increasing the credit limit or adding more authorized users. He isn't required or expected to make payments on the credit card, regardless of how much he spends. Payments and changes are the responsibility of the primary cardholder.
Is credit activity reported to the credit bureaus for the authorized user?
A major incentive to being an authorized user is piggybacking off the primary cardholder's good credit habits to increase his credit score. Many card issuers report credit activity to the credit bureaus for the authorized users, but some may not. The primary cardholder will need to ask her issuer if this information is reported in order for the authorized user to receive the benefits of good credit history.
How do I add someone/get added as an authorized user on a credit card?
The primary cardholder has to add an authorized user. This can be done by calling the credit card issuer or logging onto the online account. Many issuers will issue a second card for the authorized user, but it will generally be mailed to the primary cardholder, who can choose to give it to the authorized user or not. If the card isn't distributed, the authorized user can either use the primary cardholder's card, or simply reap the credit benefits of the cardholder's good financial habits.
How do I remove someone/get removed as an authorized user?
There may be a case that an authorized user may want to be removed from a card, or the primary cardholder wants to remove him. Perhaps your boyfriend is an authorized user on your account and you break up, or you're the authorized user on a relative's account and he passes away. Here's how to remove someone/get removed as an authorized user:
Either the primary cardholder or authorized user can call the issuer to remove the authorized user from the account. The authorized user doesn't generally have the right to make changes to the account, but he can remove himself from the equation if necessary.
Which is preferable — a primary cardholder/authorized user relationship or joint account holders?
NerdWallet doesn't recommend opening joint credit card accounts with anyone, simply because the shared liability can become a problem if the relationship goes south. In the case of divorce, for instance, without clear guidelines on who's responsible for the debt, both parties' credit scores will suffer if payments aren't made. Even if the judge assigns the debt to one of you, non-payment will affect both account holders.
Instead, add your loved one as an authorized user if you wish. He will get the benefit of good credit — provided you practice good credit habits and your issuer reports the activity — and you will still retain control of the account. However, keep in mind that you will be financially responsible for his charges, so set clear guidelines on how much is appropriate for him to spend monthly.
Get more smart money moves – straight to your inbox
Sign up and we'll send you Nerdy articles about the money topics that matter most to you along with other ways to help you get more from your money.