Should You Make Your Teen an Authorized User on Your Credit Card?
Adding a child to a parent's credit card can provide valuable lessons on money management. But remember: It's the parent who's the teacher, not the card.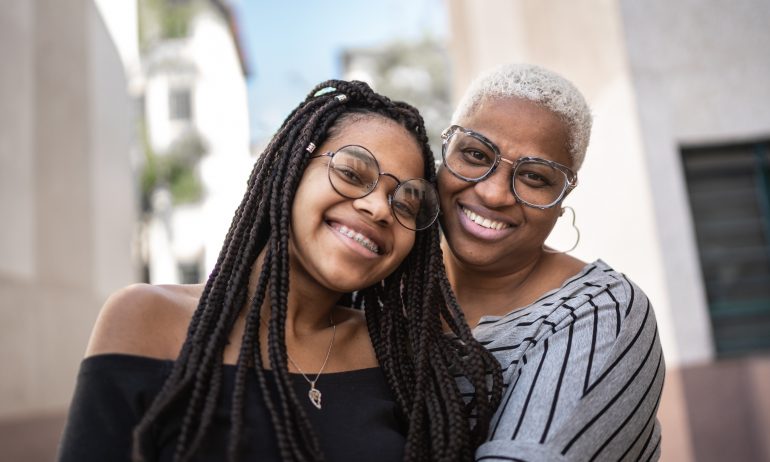 Many or all of the products featured here are from our partners who compensate us. This influences which products we write about and where and how the product appears on a page. However, this does not influence our evaluations. Our opinions are our own. Here is a list of our partners and here's how we make money.
As 17-year-old Aiveen Dunn heads to college this fall, she's doing so with a wallet full of plastic — and the skills to manage her money. That's because her parents have been gradually increasing her financial responsibility over the past two years, culminating with adding Aiveen and her 15-year-old brother, Chris, as authorized users on one of their credit cards this summer.
Teaching financial literacy
With authorized user status, a person gets a credit card that has his or her name on it, but the card is linked to someone else's account. Being an authorized user can be an important part of a child's financial education. But parents must lay the groundwork before taking that step, says Carrie Houchins-Witt, a financial advisor in Coralville, Iowa.
"Parents need to teach children about budgeting, saving and hard work before teaching the concept of debt and credit cards," she says.
That's why Chris and Aiveen's parents, Dan and Mayumi Dunn of Elk Ridge, Maryland, started by putting their allowance onto prepaid debit cards so they had to learn to budget their spending.
"At first, they spent a lot of money," says Dan Dunn, who works in information technology. But soon they started saving up for big-ticket items, and negotiating with each other to share costs of video games they both planned to play.
"They've completely stopped asking me for extra money," Dunn says.
When the family made plans for the kids to take their first unchaperoned international trip to visit family in Japan, Dunn and his wife added them as authorized users on a travel rewards credit card.
"If they get stuck somewhere and they need money, or need to get out of a situation, I want them to have access to that," Dunn says.
Because they're the primary cardholders, Dan and Mayumi are still ultimately responsible for any money the kids spend on the card. But they gave clear instructions about when the card was to be used. The family sat down with a whiteboard and sketched out when it was appropriate to use the credit card — which has no international transaction fees — and when the kids should use their prepaid debit cards.
"They're better at this than I am," says Dunn, who says he regrets that nobody taught him how to manage money when he was young. Aiveen has become so proficient, he says, that he has even given her a card tied to his health care flexible spending account, to be used only for doctor's office co-pays and other medical expenses while she's away at college.
Based on what experts say, the Dunn family is doing a good job of teaching financial responsibility.
Laura Levine, president of the Jump$tart Coalition for Personal Financial Literacy, based in Washington, D.C., agrees that adding kids as authorized users on a credit card can be a great teaching tool — but only a tool.
"Remember that the credit card is not going to do the teaching," she says. "The parents have to do the teaching."
Levine says financial education in schools can help, but most children will do better if they're also learning about personal finance at home.
"You can incorporate your own values into that learning," she says. Emphasizing the way values influence spending can reinforce the importance of building good financial habits.
Ready for a new credit card?
Create a NerdWallet account for insight on your credit score and personalized recommendations for the right card for you.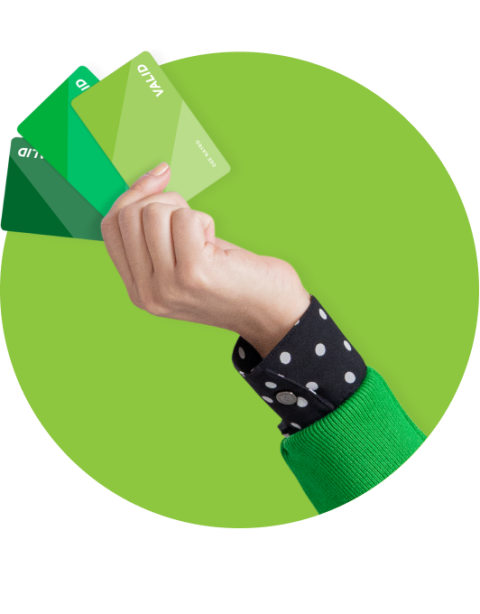 Potential pitfalls of authorized user status
Authorized user status can come with a mess of problems. Levine says some parents don't understand that they have a legal responsibility to pay for anything their child charges — even if the kid overshoots agreed-upon spending limits. She also stresses the need for parents to teach their children about how to keep personal information secure. Even when kids have learned to be responsible with money, they may not know how to safeguard credit card numbers and other sensitive information.
"The kid leaves the card face up in the dorm room at school," Levine said, "or shares the number online and doesn't protect it with a password. The parent has to remember that it's their identity as well."
It may also be a good idea not to add a child to the credit cards the parents use most often, says Ken Chaplin, a senior vice president with the TransUnion credit reporting bureau. Instead, he says, giving the kids access to a card with a lower limit is an extra precaution in case a fledgling spender gets into trouble.
A separate card also allows parents to clearly see how much their child is spending. Some credit card issuers will divide transactions up by user, but many do not. Chaplin recommends calling the card issuer before you add your child as an authorized user.
"Every card issuer is different," he says.
Some issuers may not report authorized users to the credit bureaus, which is a drawback because authorized user status can help a young adult build a strong credit history.
It may also be a good idea to review a child's credit report before adding him or her to a card. The best outcome is to find nothing on the report at all. Levine says children are sometimes the victims of identity theft, so it's wise to make sure there are no existing accounts opened in their name.
And then, of course, there's the risk that a young person may not handle this newfound responsibility well. David Ruff, now a lawyer in his 30s who works for the California Legislature, says his father made him an authorized user on a credit card when he was in high school.
"I was a pretty honest kid," he says. But he did test the limits. His dad figured out pretty quickly that charging only a few dollars at a gas station meant Ruff was buying cigarettes.
"He's not a dumb man," Ruff says. "It was dealt with indirectly through humor. I'm sure he's very happy I don't smoke any more."
Maureen Breen, a certified public accountant in Philadelphia, has more reason to regret giving her son a prepaid debit card. She had it set up so she'd be notified of each charge, and if anything looked fishy, she could block the transaction.
"Too bad I was seconds too late to stop the charge at Moo Tattoo when I saw it hit," she says. Her son, now 24, still sports a tattoo of Lady Justice on his calf, and Breen still shakes her head over his handling of money.
Used wisely, a credit card with your child's name on it can be a powerful tool to help him or her learn to budget and use credit responsibly. But it's up to all parents to teach their children how to manage money. All the credit cards in the world can't teach them for you.
Find the right credit card for you.
Whether you want to pay less interest or earn more rewards, the right card's out there. Just answer a few questions and we'll narrow the search for you.
Get Started
Get more smart money moves – straight to your inbox
Sign up and we'll send you Nerdy articles about the money topics that matter most to you along with other ways to help you get more from your money.