Credit Card Chargebacks Can Be a Powerful Tool for Consumers
Disputing charges can be used for fraud, billing errors, or when you're dissatisfied with the quality of goods and services.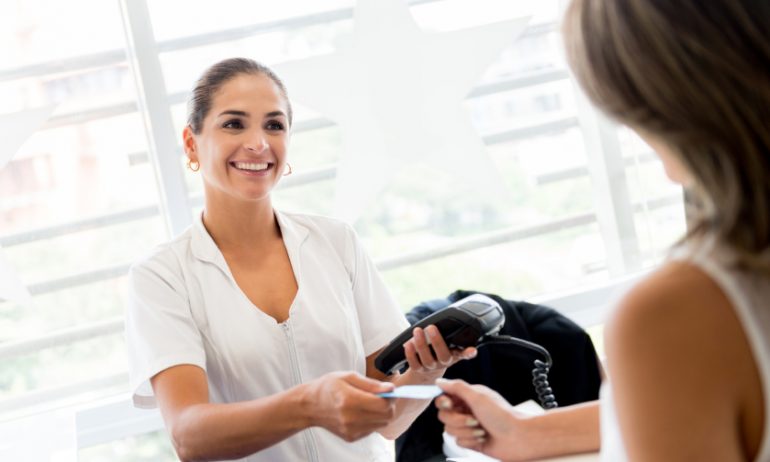 Many or all of the products featured here are from our partners who compensate us. This influences which products we write about and where and how the product appears on a page. However, this does not influence our evaluations. Our opinions are our own. Here is a list of our partners and here's how we make money.
Chargebacks allow consumers to reverse a disputed charge directly through their credit card provider.

They can protect you from erroneous charges and credit card fraud, but also from poor quality products and services.

Chargebacks are easy to initiate and are often successful, but they don't cover all scenarios.

Before attempting a chargeback, you should try to resolve the issue with the merchant directly.
Credit card users who feel helpless when dealing with merchants that provide shoddy goods and services should know they have a powerful tool available to them: chargebacks.
A chargeback occurs when a credit card holder disputes a charge and the transaction is reversed. People tend to think of chargebacks as remedies for billing errors or fraudulent purchases. But consumers can also dispute a charge if they're dissatisfied with the quality of merchandise, service or delivery and the merchant refuses to make things right, according to the federal Fair Credit Billing Act.
Experts say that although the law hasn't changed, the power of chargebacks has surged, to the point that banks and credit card processors typically side with consumers. Disputing a charge allows consumers to at least temporarily avoid paying without risking damage to their credit. They can also dispute paid charges from previous billing cycles. And the process has become as simple as making a few clicks from an online bank statement or taps in a bank smartphone app.
"It's really easy to do," says Kevin Brasler, executive director of Consumers' Checkbook, a nonprofit rater of local service vendors. The organization has called the chargeback "a consumer superweapon."
A tool to be used judiciously
But with the great power of a chargeback comes great responsibility.
Chargebacks are costly to retailers. Not only do they lose money from disputed sales, but they also incur chargeback fees and potentially higher processing rates. Credit card processors may even drop retailers that have too many chargebacks.
Merchants would prefer consumers dispute charges as a last resort, as the law intended. But because the process has become so easy, retailers say some customers use a chargeback instead of returning an unwanted item for a refund or getting in touch to work out a solution. Consumers might even dispute charges in an attempt to get their money back and keep the merchandise, a behavior sometimes dubbed "friendly fraud."
"One of the rules is, you have to try to work it out with the merchant first," Brasler says. "That's only fair."
And as merchants incur the costs of chargebacks, they pass them along to consumers in the form of higher prices, says Craig Shearman, spokesman for the National Retail Federation.
"Most retailers are very glad to work with their customers. They want to resolve the dispute and have a happy customer come back," Shearman says.
Why chargebacks are increasing
Retailers reported a surge in chargebacks following a 2015 behind-the-scenes change related to the new security chips in credit cards that shifted liability for in-person fraudulent purchases from banks to retailers if the disputed charge came from a credit card equipped with an anti-fraud microchip, but the retailer's card reader didn't accept chip cards.
Some retailers who usually saw a few hundred dollars' worth of chargebacks per year were suddenly seeing thousands' worth, Shearman says. Much of that was due to fraud, but consumer disputes were also being automatically charged to retailers who didn't yet have chip-card readers, he adds. Some consumers, he says, took advantage of the situation.
Brasler says merchants' fear of chargebacks has given consumers new power that they should use sparingly. "Don't be shy about saying, 'I have this option, and I'll use it if I have to,'" he says.
Find the right credit card for you.
Whether you want to pay less interest or earn more rewards, the right card's out there. Just answer a few questions and we'll narrow the search for you.
Get Started
Get more smart money moves – straight to your inbox
Sign up and we'll send you Nerdy articles about the money topics that matter most to you along with other ways to help you get more from your money.