Rental Car Insurance: How Your Credit Card Has You Covered
Your card's rental car coverage can be valuable. But you have to know what coverage you have and when it applies.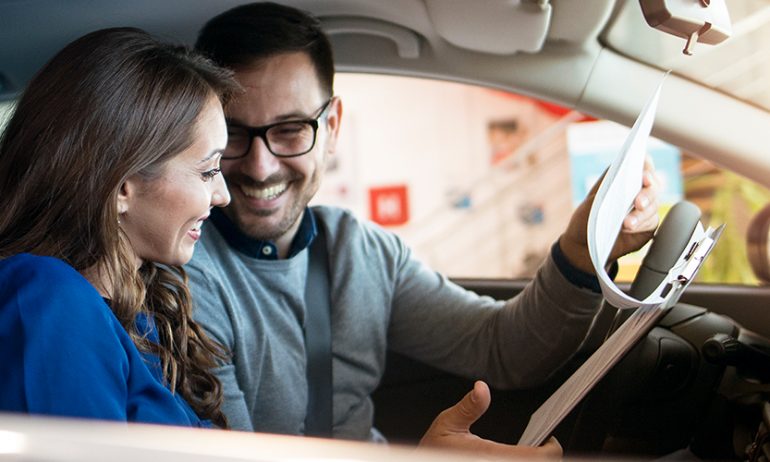 Many or all of the products featured here are from our partners who compensate us. This may influence which products we write about and where and how the product appears on a page. However, this does not influence our evaluations. Our opinions are our own. Here is a list of our partners and here's how we make money.
It's the hard sell at the car rental counter that everyone knows is coming but few know how to handle: rental car coverage. You might recall that your credit card provides some type of free protection for rental cars. That's probably true, and that coverage can be valuable. (Jump ahead to our list of cards with primary coverage.)
But you have to know what coverage you have and when it applies to your rental.
Compare cash back credit cards
Use our side-by-side comparisons to narrow down your list of top credit cards.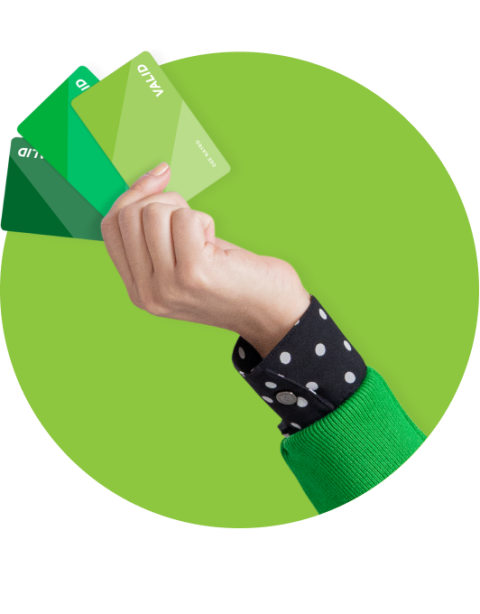 "Consumers can often be confused about what their credit card does and doesn't cover," says Loretta Worters, spokeswoman for the Insurance Information Institute. "That's why it's important that they contact their insurance agent as well as their credit card company before signing that contract."
Your own insurance usually comes first
The coverage that's typically offered at the rental car counter isn't actually "insurance," although many people refer to it as such. The rental car company has insurance on the car. What they sell at the counter is a waiver that says the rental company (and its insurance company) won't come after you financially if the car is damaged or stolen.
Many people can decline rental car protection because it duplicates coverage they already have, usually because their own auto insurance policy applies. "For most people traveling for personal reasons, paying extra for coverage from a car rental company is probably a waste of money," auto insurer State Farm says on its website.
The coverage that most credit cards offer, typically for damage to or theft of the rental car, kicks in after your personal auto insurance pays. But that so-called secondary coverage can be valuable. Perhaps most important, it could reimburse you for your auto insurance deductible, which might be as high as $1,000.
Some cards offer primary coverage for rental cars, meaning it pays out first, and you don't have to get your own insurer involved. (Jump ahead to our list of cards with primary coverage.)
Where to look for information
Most of the major credit card networks, including Visa, Mastercard and American Express all offer some form of rental car coverage for cards on their networks. However, the coverage on any particular card can vary according to the bank that issued it, and even cards from the same issuer can have different levels of coverage.
Understanding your credit card's coverage for rentals may be as simple as calling the phone number on the back of your card and asking the issuer. You could also check the "guide to benefits" provided by your card issuer. (Look for it online if you didn't hold onto the paperwork.)
"We recommend that customers know, before renting a car, what their credit cards cover and if it transfers to a rental vehicle," says Lisa Martini, a spokeswoman for Enterprise Holdings, which owns the Enterprise, National and Alamo rental brands. "Specifically, it might be best to inquire what the coverages are, what is included and what the exclusions are — if there are any — for rental vehicles."
It's worth a few minutes of investigation. If you can safely decline $20 per day of add-ons at the rental counter because of your credit card, that saves you $280 on a rental during a two-week vacation.
What to ask your credit card issuer
Whether you're calling your issuer on the phone or looking through your benefits guide, these are the questions you'll want answered.
Is rental car coverage primary or secondary?
Primary coverage is better, but few cards offer it. After an accident, primary coverage pays first, allowing you to bypass your personal auto insurance. That means you can avoid paying a deductible and potentially seeing your premiums rise. The secondary coverage that most credit cards offer typically means your auto insurer pays the claim but the card will reimburse your deductible and potentially other costs not covered by your personal policy.
How do I make sure coverage applies to my rental?
Typically, you must pay for the rental with the credit card that includes the benefit, and you must decline the rental car company's collision coverage. The driver at the time of the accident must be listed on the rental agreement.
What coverage is included?
Credit card coverage mostly applies to what's called a collision damage waiver or loss damage waiver, typically the most expensive coverage offered at the rental counter. Cards also usually include some coverage for towing expenses and administrative fees. Many cards also cover loss of use, which means compensating the rental company for time the car is out of service while damage is repaired.
Typically not covered are liability and injury concerns, such as damage to property other than the rental car, people you hurt and related lawsuits. But many people have those coverages elsewhere. Rental car companies must provide a minimum level of liability insurance, and your personal liability coverage often applies. Also usually not covered is loss or theft of personal belongings inside the car, but that is often already covered by homeowners or renters insurance. Credit card coverage also doesn't include ambulance or medical bills following a crash, but your personal health and auto insurance policies probably do, according to the insurance institute.
What vehicle rentals are excluded?
Credit card coverage usually excludes certain types of vehicles, such as expensive or exotic cars, as well as motorcycles, trucks and large vans. Mastercard, for example, covers vehicles meant for nine passengers or fewer. Credit card coverages typically address rentals from traditional car-rental companies, not car-sharing services like ZipCar and peer-to-peer car rental services. If you use those services often, confirm with your card issuer that it doesn't provide coverage.
How long will the rental be covered?
The credit card coverage period is usually limited. For example, Visa generally covers rentals for 15 consecutive days in your country or 31 days outside it. But if your coverage is primary, 31 days for all rentals is common.
What if I don't have personal auto insurance?
Generally, you get an even greater benefit from your card: Secondary coverage becomes primary for collision. However, if you rent cars often, the Insurance Information Institute recommends you consider a non-owner liability policy.
How does coverage vary for international rentals?
Rentals in some countries may be excluded. For example, standard Visa and Mastercard coverage excludes rentals in Israel, Jamaica and Ireland. American Express won't cover in Italy, Australia and New Zealand. Aside from excluded countries, the good news is that if your personal auto policy doesn't cover you outside the United States, your secondary credit card coverage could become primary coverage automatically.
What is the procedure for filing a claim?
Ask your card issuer what documents you must submit. Examples include a copy of the accident report from the rental company, the rental agreement, a repair estimate, photographs and a police report, if there is one. If filing claims sounds like a hassle, you could instead buy coverage from the rental car company, which might result in less paperwork.
Cards with primary coverage
Interested in credit cards with primary rental car coverage so you don't have to use your personal auto insurance? Two popular general travel credit cards — the Chase Sapphire Preferred® Card and the Chase Sapphire Reserve® — are among the cards offering it. To qualify, you typically must be using a consumer card for personal travel and a business card for work travel. All the cards below cover rentals for a maximum of 31 days.
Many credit cards offer secondary rental car coverage. That includes the best travel credit cards.
American Express add-on coverage
American Express provides secondary rental car coverage on its cards but offers primary coverage for a separate fee through a program called Premium Car Rental Protection. It provides enhanced primary coverage, potentially for far less than you would pay at the car rental counter.
Once you enroll in the program, each time you use your American Express card for a car rental, your account automatically will be charged a single, flat cost of about $20 to $25, not a per-day cost like from the rental company (as of June 2021). That's for up to 42 days of rental, far more than the usual 15 or 31 days. You're only charged automatically when you rent with one of your AmEx cards. Costs and coverages can vary by the state you live in.
However, it offers no liability coverage and excludes rentals in Australia, Ireland, Israel, Italy, Jamaica and New Zealand.
If you have several credit cards that offer rental car coverage, it's worth investigating which has the superior benefit. Then you'll know which card to plunk down the next time you're standing at the rental counter and which coverage options you can safely decline.
Portions of this article were also published by The Associated Press.
Find the right credit card for you.
Whether you want to pay less interest or earn more rewards, the right card's out there. Just answer a few questions and we'll narrow the search for you.
Get Started
Get more smart money moves – straight to your inbox
Sign up and we'll send you Nerdy articles about the money topics that matter most to you along with other ways to help you get more from your money.