Can I Change a Secured Credit Card to an Unsecured Card?
Key factors: Whether your credit has improved enough, and whether your issuer has an unsecured option to move up to.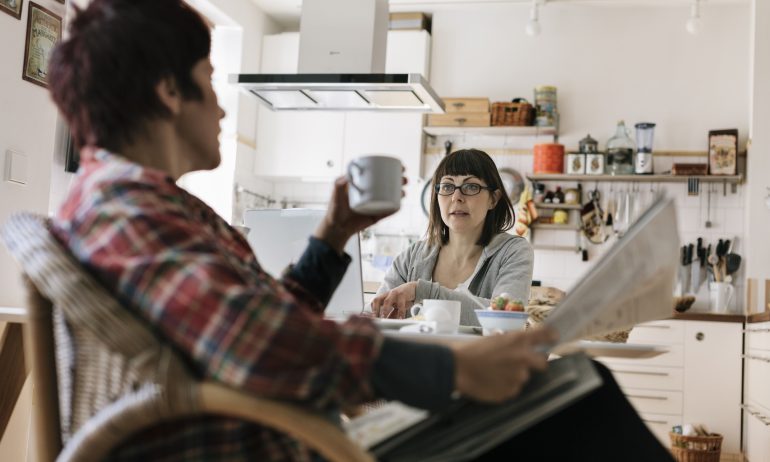 Many or all of the products featured here are from our partners who compensate us. This influences which products we write about and where and how the product appears on a page. However, this does not influence our evaluations. Our opinions are our own. Here is a list of our partners and here's how we make money.
A secured credit card is an excellent tool for building credit, but it's not great as ... well, a credit card.
With a secured card, you have to keep money tied up in a security deposit, your credit limit may be very low (since it's usually dictated by how much money you provided as a deposit), the interest rates tend to be high, and you won't get much in the way of rewards, perks or ongoing benefits.
The natural question, then, is whether (and when and how) you can convert a secured card to a "regular" or unsecured credit card. The answer: It depends both on your behavior and the issuer's policies.
Before you can move up from a secured credit card to a good unsecured card, your credit needs to be in somewhat decent shape. The point of getting that secured card was to build a track record of responsible behavior that will be reflected in your credit score. To build credit with a secured card:
Use the card regularly. Put one or two purchases on it each month.

Keep your balance low. Don't go over 30% of your credit limit. Staying under 10% is even better. Your ability to use credit without using all your credit is key factor in your credit score.

Pay on time and in full. Your payment history is the single biggest factor in your credit score, so never pay late. Err on the side of paying early, even. And paying in full prevents you from being charged interest.

Practice good credit habits elsewhere. Pay all your bills on time. Bills that go into collections can end up on your credit report and undo all the work you're doing with the secured card.
Once your credit score rises into the "fair" or "average" range — generally defined as a score of 630 to 689 — your chances of approval for an unsecured card get better.
While there are unsecured cards designed for people with bad credit, they tend to be stacked with high fees. It's not uncommon to see cards with annual fees of $99 a year for a credit limit of $300, sometimes with additional maintenance or processing fees on top of that. In the end, these cards are costlier than secured cards. With secured cards, you can get your deposit back eventually. The money you spend on credit card fees, however, is gone forever.
What depends on your card issuer
Ideally, you'd be able to simply convert your account from a secured card to an unsecured card from the same issuer. You'd get your deposit back, and you'd be able to keep your account open, which can be good for your credit score.
If the issuer of your secured card also offers unsecured cards, a straight-up card switch might be possible. Capital One, for example, has a popular secured card as well as unsecured options for people with average credit, the usual "next step up."
Some issuers review your account automatically to see whether you qualify for an unsecured card, as is the case with the Discover it® Secured Credit Card. With others, you'll have to call the number on your card and ask about the procedure for "graduating" to an unsecured card.
However, not all secured card issuers even offer unsecured cards. If that's the case with your issuer, moving up is a two-step process:
Once your credit improves, you apply for an unsecured card you can qualify for.

After you're approved for the new card and your account is open, pay off any remaining balance on the secured card, close it and get your deposit back.
Trying to get approved for a card?
Create a NerdWallet account for insight on your credit score and personalized recommendations for the right card for you.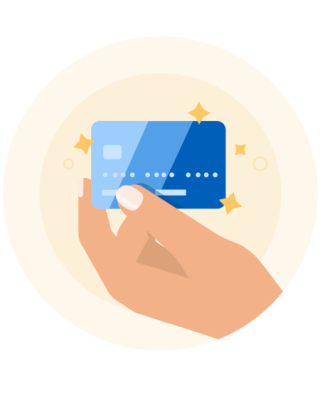 The best credit cards — that is, those with the best rewards and perks or that save you the most on interest — generally require good to excellent credit, or a score of 690 or better. If you've just moved out of the "bad credit" range, you might not qualify fo these yet.
If upgrading your account with the same issuer isn't an option, look for a card designed specifically for people with fair credit. Follow the same general guidance as above — use the card, keep balances generally in check, pay on time every month — and you can continue moving on up.
Find the right credit card for you.
Whether you want to pay less interest or earn more rewards, the right card's out there. Just answer a few questions and we'll narrow the search for you.
Get Started
Get more smart money moves – straight to your inbox
Sign up and we'll send you Nerdy articles about the money topics that matter most to you along with other ways to help you get more from your money.