Credit Card Expiration Dates: Why They Exist, and What to Do When Your Card Expires
Expiration dates are a normal and necessary part of the credit card experience — even if they can be slightly inconvenient for cardholders.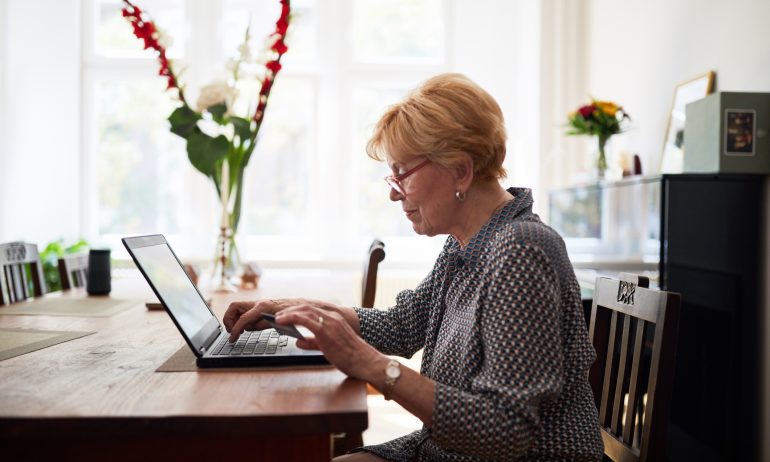 Many or all of the products featured here are from our partners who compensate us. This influences which products we write about and where and how the product appears on a page. However, this does not influence our evaluations. Our opinions are our own. Here is a list of our partners and here's how we make money.
Credit cards, just like a gallon of milk and a hairstyle from the '80s, have expiration dates.
Generally, a card is valid through the month identified in its expiration date. If the expiration is 07/27, for example, then the card may be used through July 2027.
However, expiration dates apply only to the physical card, not the credit card account. That means the account remains open, and any credit card rewards you've accrued with that card are still valid. The 16-digit card number you've become so familiar with remains the same, too.
Here's what you need to know about credit card expiration dates.
Why credit cards have expiration dates
Expiration dates provide some protection against credit card fraud. For transactions where the card isn't present, such as purchases online, by phone or through the mail, the expiration date provides an additional data point that can be checked to make sure the card information is valid. If your card number has been stolen but the thief doesn't have the expiration date, they may not be able to make charges on the card.
Credit cards get heavy use. They go in and out of our wallets as well as in and out of chip readers. That takes a toll on a fairly flimsy piece of plastic. The magnetic strip can get dirty or scratched; the card can crack and split. Credit cards simply don't last forever. Getting a fresh card from the issuer every few years prevents your card from being declined at checkout because of its old age.
Credit card issuers make periodic updates to the technology that enables purchases and strengthens the card's security. In the same way we update the software on our computers and phones, getting a new card gives us access to that new technology.
Credit card companies also occasionally change their branding. If a company has revamped its logo, branding, card design or even its name, expiration dates ensure those new elements eventually reach every card in the fleet.
Say you have a credit card that doesn't get much use. Maybe you've relegated it to the junk drawer where everything goes to die. Around the expiration date, you'll get a new card in the mail, which can remind you to use the card again. If more features or perks have been added to the card, the new card is the issuer's chance to market them to you.
Ready for a new credit card?
Create a NerdWallet account for insight on your credit score and personalized recommendations for the right card for you.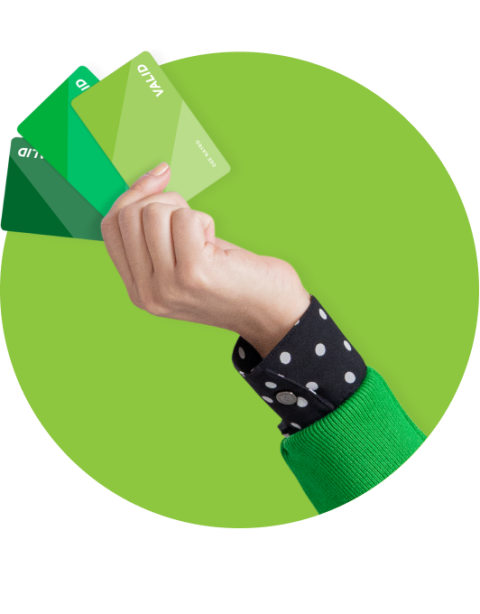 What to do when your credit card expires
Expect to receive a new card about a month before the old card's expiration date. Contact your issuer if you haven't received the replacement yet. It may have gotten lost or stolen, or you may have accidentally tossed it along with some junk mail.
Here's what to do once you receive the new card.
Dispose of the expired card
Make sure to get rid of the card for good. Remember: The card number on the old and new cards is the same. Someone who finds your expired card could get access to a crucial piece of information about your account.
Activating your card allows you to use it. The new card will come with a sticker that has activation instructions. It's usually possible to activate a new card by logging in to your account online or calling the issuer.
Update credit card information for bills
Though the 16-digit card number remains the same from the old card, the new card has a different expiration date and card verification value (CVV), the three- or four-digit number that may be on the front or back of your card. You may need to update this new information for any bills that are paid with your credit card. Payments can't be processed with an expired card, and providers might cancel service or hit you with fees for missed or late payments. Some issuers and merchants use an account updater service that automatically sends merchants any new card information. It may not be necessary in every case to update your new card information, but it's always a good idea to check on expected recurring charges.
Find the right credit card for you.
Whether you want to pay less interest or earn more rewards, the right card's out there. Just answer a few questions and we'll narrow the search for you.
Get Started
Get more smart money moves – straight to your inbox
Sign up and we'll send you Nerdy articles about the money topics that matter most to you along with other ways to help you get more from your money.