Can I Disable Cash Advances on a Credit Card?
Maybe, depending on your card issuer. If the option is available, it can give you more control over your finances.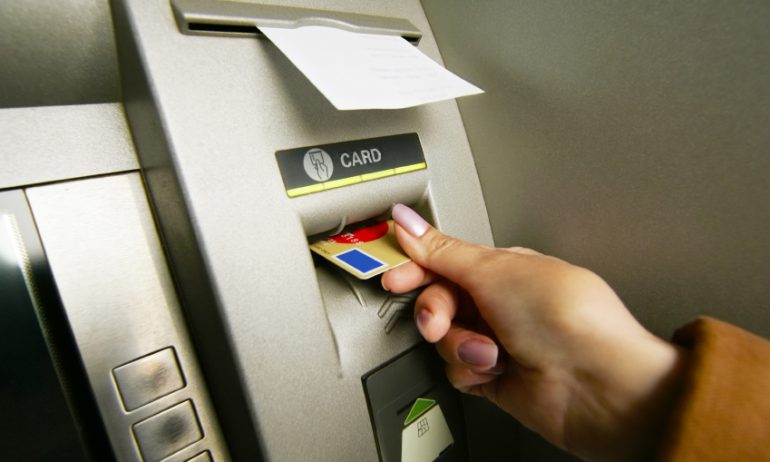 Many or all of the products featured here are from our partners who compensate us. This may influence which products we write about and where and how the product appears on a page. However, this does not influence our evaluations. Our opinions are our own. Here is a list of our partners and here's how we make money.
Credit card cash advances, with their sky-high interest rates and 3% to 5% fee on money borrowed, should be avoided when possible. But the temptation of access to quick cash can loom large.
Some card issuers make it possible to disable access to cash advances entirely, which could be a helpful feature if you're concerned about being tempted yourself.
Here are some ways to prevent yourself from using a credit card cash advance.
Card issuer cash advance policies
Taking out a credit card cash advance means withdrawing cash against your credit line. If you find yourself in a jam where a credit card is not accepted, a credit card cash advance from a bank, ATM or convenience check might be your only option. Cash advances can be easy to abuse, though, which is why some people may want to block or limit this card feature.
Policies on deactivating cash advances vary from issuer to issuer, so it's good to know your options. A sampling of policies:
American Express is the only credit card issuer we contacted that allows its cardholders to disable credit card cash advances completely.
"

American Express is the only credit card issuer we contacted that allows its cardholders to disable credit card cash advances completely.

"
If a consumer has a cash advance option on their card, they can opt out of cash advances," says Jane Di Leo, an AmEx public affairs and communications representative.
This policy gives cardholders complete control over their credit cards when it comes to withdrawing cash.
Chase credit cards don't offer the ability to disable cash advance lines. However, customers can keep themselves from getting advances by choosing not to set up a personal identification number on the card.
Without a PIN, cardholders can't take out a cash advance from an ATM, although they would still able to take out a cash advance by presenting their credit card at a financial institution that accepts Visa and Mastercard if they have a valid driver's license, state ID, passport or another form of valid identification.
The minimum cash line a card can carry is $100, according to a Chase spokesperson.
With Discover credit cards, you can't technically turn off cash advances entirely, but you can block them.
"Cardmembers can reduce their cash advance limit to $0," says Sarah Grage, a public relations associate for Discover. In effect, the $0 limit disables a cardholder's ability to take out a cash advance.
Bank of America customers can't deactivate access to cash advances, "but they can ask to reduce their cash advance line to the minimum of $200," says Betty Riess, senior vice president of public relations and communications at BofA.
The bank's $200 minimum cash advance limit is the highest among the issuers we contacted.
How to set limits — and what not to worry about
Customizing the cash advance preferences for your card is as simple as making a quick phone call to your issuer.
It's worth noting, too, that to take out cash advances at an ATM with all of the issuers contacted, you need a cardholder-designated PIN. So if you worry about someone stealing your card and using it for a cash advance, don't. The thief would need to have access to your PIN to do so. The same goes if you're worried about lending a credit card to a child or relative. No PIN, no cash advance.
As mentioned, it may be possible, in some cases, to take out a cash advance with no PIN by showing ID with the same name as the credit card. This type of no-PIN cash advance typically occurs at casinos or banks. Because of security precautions, though, it is nearly impossible for a fraudster to take out a cash advance this way.
Can't disable cash advances? There may be a loophole
If you don't have a credit card issuer that will allow you to disable cash advances upon request, you may have a loophole to fall back on. The card lock feature offered by some credit cards may allow you to temporarily "turn off" your card. It's not ideal in all cases because the feature will also prevent you from performing other transactions, but it's an option if you fear that you'll stray from your budget.
Another alternative is to stick with a traditional debit card if you don't trust yourself. You won't build credit that way, but at least you won't be at risk of falling into a debt cycle. And if you want a stricter approach to spending within your means, you can consider loading only an amount you can afford to a prepaid debit card so that you're not tempted to overspend. Keep in mind, though, that some prepaid debit cards may come with fees and limitations.
On the other hand, if you have a good grasp on your finances to manage your credit card account responsibly, credit cards can offer more value than they take.
Find the right credit card for you.
Whether you want to pay less interest or earn more rewards, the right card's out there. Just answer a few questions and we'll narrow the search for you.
Get Started
Get more smart money moves – straight to your inbox
Sign up and we'll send you Nerdy articles about the money topics that matter most to you along with other ways to help you get more from your money.