Making the Most of American Express Platinum
The real value in this card lies in its high-end travel perks. For a heavy traveler, the fee credits and lounge access can justify the big annual fee.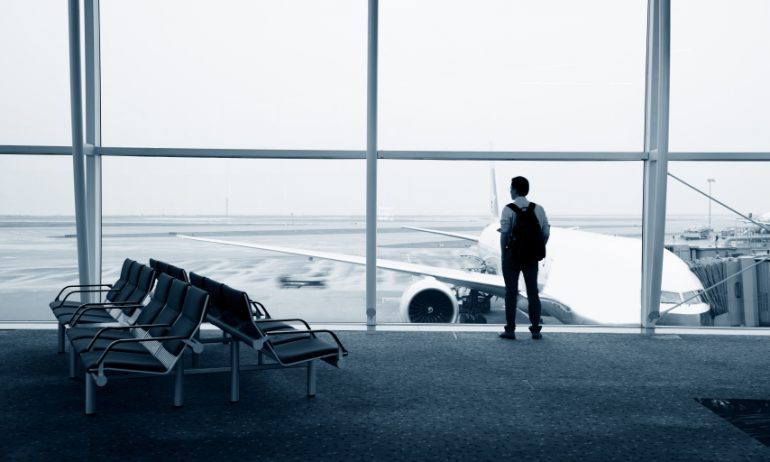 Many or all of the products featured here are from our partners who compensate us. This may influence which products we write about and where and how the product appears on a page. However, this does not influence our evaluations. Our opinions are our own. Here is a list of our partners and here's how we make money.
— by name and color — may seem like a card intended for tech CEOs, real estate moguls and oil tycoon heirs. That's not necessarily true.
While this card might not suit frugal spenders and budget travelers, don't be too quick to write it off before seeing what it offers. If you're a traveler who wants to move about in style, values convenience over cost and doesn't mind paying a large annual fee when it's justified, this card might be a good fit for you.
Earning the greatest overall rewards when you carry  means knowing when to use it — and when you could get more value by using a different card in its place.
If you're traveling, booking your trip through American Express Travel can be particularly lucrative. Booking through this portal, you'll earn 5 points per dollar on flights and hotels and 2 points per dollar on other eligible travel expenses. You'll also earn 5 points per dollar on flights booked directly with airlines. All other purchases earn 1 point per dollar.
To give you more flexibility when booking travel, consider combining  with a more general travel card, like , which gives you 2 miles per $1 spent on everything. The rewards can be redeemed for any travel purchase, not just travel booked through Capital One. Using this strategy, you could book your flight and hotel with the  and cover everything else with the or another general travel card.
Most people won't be able to earn enough rewards in a year to cover the cost of this card. But where the  really shines is in its high-end luxury perks (terms apply, see ):
You can designate one airline per year when you enroll (from a list of qualified partners) to receive an airline fee credit of up to $200. Generally, the credit covers charges like baggage fees, airport lounge guest passes and in-flight refreshments.
If you book a prepaid Fine Hotels + Resorts or The Hotel Collection reservations booked through the American Express Travel portal, you can receive statement credits up to $200 back a year to cover these purchases.
Once you add your card to your Uber account, you'll automatically receive $15 Uber Cash each month, which you can use to cover Uber rides or Uber eats purchases. You'll also get an additional $20 in December.
You can cover the cost of a when you pay for it with your card.
When you enroll you can get up to $20 back a month to cover the cost of Peacock, The New York Times, Audible or Sirius XM when you put the expense on your card.
When you pay for select monthly Equinox fees or Equinox+, you'll get a $25 statement credit to help cover the cost.
You'll receive up to $100 in statement credits each year when you use your card at Saks Fifth Avenue. Enrollment required.
You can get reimbursed for the application fee for either Global Entry ($100) or TSA PreCheck ($85). You're eligible to receive a statement credit for Global Entry every 4 years or TSA PreCheck every 4.5 years.
grants you access to more than 1,300 airport lounges, including the Centurion Lounge network, Delta Sky Clubs, Airspace Lounges and Priority pass lounges. Enrollment required.
For the right cardholder, the perks more than make up for the lackluster rewards structure on . The statement credits alone are worth over $1,400, but they are somewhat limited and don't match most cardholders' spending patterns. As long as you're able to get enough value with this card to cover the annual fee,  is worth considering.
Given its limited rewards structure and complex perks, deciding if  is right for you will take some effort, so we've created a calculator to do the math for you.
If you're able to take advantage of at least half of the available statement credits and don't mind purchasing most of your travel through the American Express Travel portal, can help you travel luxuriously. But if you find the bevy of statement credits and limited reward structure too restrictive to offer you much value, a with more flexibility might be a better fit.
To view rates and fees of , see .