Can I Pay Rent With a Credit Card?
In short, yes — for a fee. Make sure the convenience is worth the potential cost to your wallet or your credit score.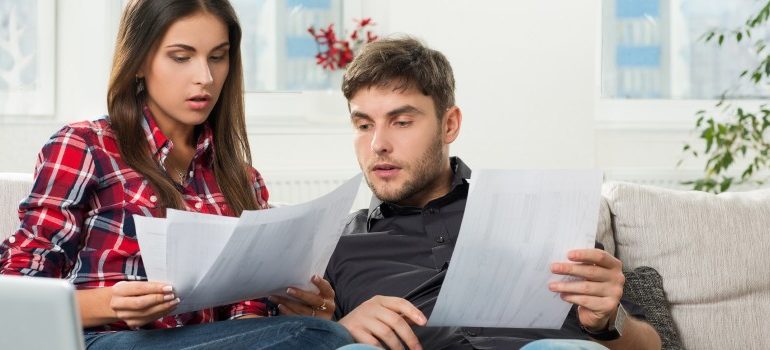 Many or all of the products featured here are from our partners who compensate us. This may influence which products we write about and where and how the product appears on a page. However, this does not influence our evaluations. Our opinions are our own. Here is a list of our partners and here's how we make money.
Using a credit card to pay your rent has its advantages. For starters, you don't have to go through the trouble of writing a paper check and waiting for it to be cashed.
Plus, it gives you flexibility. If your rent is due before payday, you can cover the expense with your card and pay yourself back when your paycheck arrives, all while avoiding an awkward conversation with your landlord about late fees.
Even if your landlord doesn't accept credit card payments, you still have options. Some rent payment services will facilitate credit card payments — for a fee. It's convenient, but it may end up costing you more than you would have paid if you'd simply opened your checkbook.
Several services offer tenants the opportunity to make rent payments online. Some require your landlord's involvement, while others don't.
lets you pay your landlord with a credit card, and it doesn't require your landlord to have an account. You pay Plastiq a fee equaling 2.85% of your payment every time you use a credit card, or 1% when you use a debit card. Payments can be made manually or scheduled automatically. Plastiq then cuts your landlord a check or delivers an electronic payment.
, formerly known as RentShare, requires landlords to accept direct deposit. It charges a fee of 2.99% for every credit card or debit card payment, and a $1.95 flat fee per — a payment made directly from your bank account. The platform allows roommates to split the cost of rent and choose their own payment method. You can schedule payments automatically or pay manually via the mobile app for iPhone and Android devices.
's website notes you can use its service "without your landlord's involvement. We mail them a paper check." It charges a 2.95% fee when you pay with a credit card or $6.95 with an ACH payment. The service also offers tenants the opportunity to expand their credit portfolio when paying rent with a credit card. RentTrack reports payments to all three major credit bureaus — Equifax, Experian and TransUnion — which record the information used to calculate credit scores. Ask your landlord whether he or she already  to credit bureaus before you make this feature a deciding factor.
"When a landlord reports rent payments to a credit bureau, it is presented as a separate tradeline or account on your credit report, much like an auto loan or a credit card," John Danaher, president of consumer interactive at TransUnion, said via email. (TransUnion is a NerdWallet business partner.) "Lenders will review that, along with your other payment information, to determine your riskiness as a borrower. They will look favorably on consumers who demonstrate they have responsibly managed credit in the past."
Although paying rent with a credit card is convenient, it may not be the best move for your budget. Consider the following factors first:
Some rent payment services tout the opportunity to earn incentives for paying rent with rewards credit cards, but the cost of the processing fee can eliminate any reward earnings. If you have a rent payment of $1,000 and you're paying a 2.99%  processing fee, that's an additional $29.90 every month. One rarity that doesn't charge these fees is the  The $0-annual-fee card earns rewards on rent and other purchases.
For most cards, though,  vary and they usually won't exceed the cost of the fee. One exception: Your rent payment can help meet the spending requirement for a hefty .
Some of these services offer ACH payments for free, but of course you'll lose the flexibility of paying with a credit card. In some cases,  and paying your rent the old-fashioned way may still make the most sense.
It can be tempting to put rent on a credit card if you want to free up that money for something else, or if you can't afford it that month. But if you don't pay your credit card bill in full every month, the interest payments on your ongoing balance can pile up. Add that on top of the processing fee for the convenience of using a credit card, and your total costs escalate.
Paying rent with a credit card could affect your credit score by increasing your — the total amount of debt you have compared with the amount of available credit you have. If, for example, you have a $10,000 credit limit and a $5,000 balance, your credit utilization would be 50%.
Your credit utilization ratio is , so typically you should aim to keep it low, generally at no higher than 30%. But putting thousands of dollars in rent on a credit card can temporarily push that ratio higher.
Of course, if you're struggling or experiencing an emergency and have no other immediate option, it may be necessary to make such a transaction. Just remember that as long as you keep up with your bill and can pay it back over time, your credit score will eventually bounce back.
Still, aim to before going that route.
If you want to pay rent with a credit card, consider doing it with the credit card that has the lowest interest rate, and try requesting a credit limit increase from your issuer first. And then, of course, pay off the amount in full every month, or contribute as much as possible.
If you're looking for flexibility and want to avoid the hassle of writing checks, paying rent with a credit card can be a good option — especially if you pay your credit card bill in full every month and you're earning rewards that can help defray the cost of convenience fees.
But if you have a low credit limit or your income is unstable, putting your rent on your credit card could be risky. It could hurt your credit score and your wallet if you fail to pay it off in time. Weigh the pros and cons and make the best decision for your situation.