Should You Use Credit Cards to Pay for Child Care?
If your provider allows paying with plastic, you could come out ahead, but ask yourself these questions first.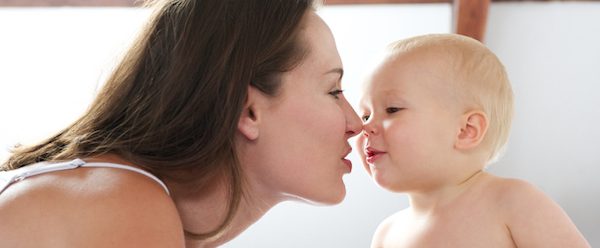 Many or all of the products featured here are from our partners who compensate us. This influences which products we write about and where and how the product appears on a page. However, this does not influence our evaluations. Our opinions are our own. Here is a list of our partners and here's how we make money.
When Quentara Costa's day care provider sent out an email saying it would no longer accept credit cards, many parents were livid.
"Parents weren't so much concerned about losing rewards but about managing cash flow," says Costa, a mom of two and a financial planner in North Andover, Massachusetts. They were worried about how they would find the funds to pay without the ability to carry a balance on their cards. Eventually, she says, the day care delayed its plans by a month to give parents more time to prepare.
Child care costs can be high. In New York, for example, the annual cost of center-based care for infants is just over $15,000, according to the organization Child Care Aware. The way you pay for that care can have big ramifications on your budget.
Families who pay for child care with credit cards can earn rewards and cash back, but they also run the risk of accruing interest and fees if they don't pay the bill on time each month. On the other hand, paying with a check or cash means giving up potential rewards points as well as the flexibility and ease of record-keeping that comes with using plastic.
Here are five questions to ask before deciding whether to pay for child care with credit cards.
1. Does your provider accept credit cards?
Some day cares, such as the one Costa's children attend, don't offer credit card payments as an option. If you hire baby sitters or nannies, you'll probably need to pay them by cash or check. But many child care centers and school-based programs do accept credit cards, which means you can automate payments, earn rewards or cash back and keep records of payments through your credit card statements.
2. Will it cost you to pay with a credit card?
Some child care providers charge a convenience fee for accepting credit card payments, which means you could be paying extra for using your card. The card networks generally require that any fees be clearly disclosed ahead of time, so you can decide whether the fee is worth the benefit. TADS, a popular web-based tuition management system used by preschools, after-care facilities and private schools, charges a 3% fee to parents who pay by credit card. That charge would likely cancel out any cash-back or reward benefit.
3. Will you pay off your balance each month?
If you already carry a balance on your card, adding day care costs will only increase your debt burden and interest payments, causing further financial stress. But if you pay off your credit card in full each month, you might come out ahead by using your card to pay for child care, says Ryan Frailich, a financial coach and planner in New Orleans. When his infant son starts full-time day care in August, he plans to put the expenses on his credit card and then pay off the balance each month.
"It's a nice little cash-back bonus for those of us paying high child care costs," he says. He will pay about $8,500 a year for child care, so a 2% cash-back credit card will earn him about $170 a year.
4. Could you benefit from better record-keeping?
Tracking child care spending can make it easier to submit receipts for reimbursement from flexible spending accounts, if you have access to that workplace benefit, as well as at tax time if you're claiming the child care tax credit. Brian Hanks, a financial planner in Salt Lake City, found that two clients had very different interactions with the IRS as a result of how they paid for child care.
When both were audited, the one who paid for child care with her credit card had a much easier time providing backup paperwork through credit card statements. The client who paid for child care by check had to spend time tracking down canceled checks and invoices to prove she qualified for the tax credit. "It turned into a painful experience," Hanks says.
Credit cards offer other benefits, he adds, including fraud protection and the option to automate payments so you don't miss any.
5. Do you have the right credit card?
If you haven't already picked the best credit card for you based on your spending habits and rewards preferences, doing so before charging a big expense like child care could pay off, especially if there's a minimum spending requirement for earning a card's sign-up bonus. If you like to travel, you might want to consider a travel rewards card. If you prefer the simplicity of cash back, you could benefit from a card that earns 1% to 2% on most purchases, or up to 5% on certain categories.
"I have clients who are only able to fit a vacation each year into their financial plan because of credit card rewards," says Wakefield Hare, a financial planner in Savannah, Missouri.
The bottom line? If you know you'll pay off your credit card bill each month and you're earning rewards or cash back with your purchases, you could come out ahead by paying for child care with a credit card. You might even accrue enough points to pay for your family's next vacation.
Find the right credit card for you.
Whether you want to pay less interest or earn more rewards, the right card's out there. Just answer a few questions and we'll narrow the search for you.
Get Started
Get more smart money moves – straight to your inbox
Sign up and we'll send you Nerdy articles about the money topics that matter most to you along with other ways to help you get more from your money.