Corporate Credit Cards: Top Options, Benefits and Drawbacks
A corporate credit card may be a good fit for corporations with at least several million dollars in annual revenue.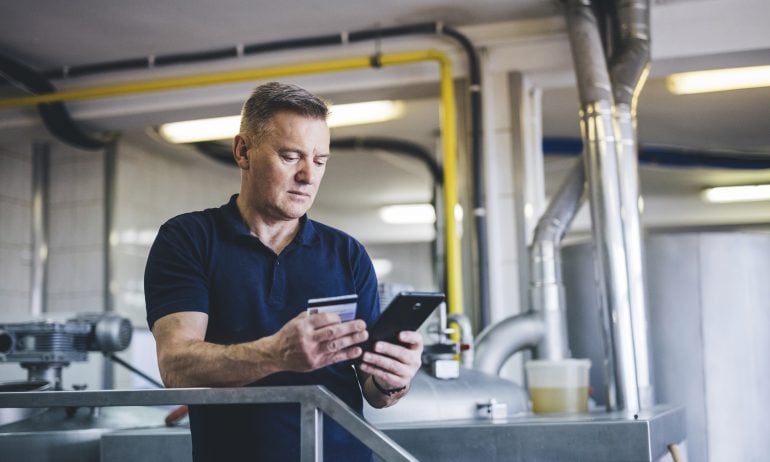 Many or all of the products featured here are from our partners who compensate us. This may influence which products we write about and where and how the product appears on a page. However, this does not influence our evaluations. Our opinions are our own. Here is a list of our partners and here's how we make money.
Corporate credit cards offer increased spending power and enhanced expense management tools — without a personal guarantee — but they aren't a fit for all small businesses.
Sole proprietors and small mom-and-pop operations, for example, are better served by traditional business credit cards, but switching to a corporate card (sometimes called a commercial credit card) can be a smart move as your company grows in size and revenue.
Keep reading to learn about top corporate credit card options to consider as well as the advantages and disadvantages of corporate cards.
Top corporate credit cards
You can find corporate credit cards with each of the main credit card companies: American Express, JPMorgan Chase, Capital One, Citi and Wells Fargo. Corporate cards from these major issuers are geared toward large corporations, and it can be difficult for small businesses to qualify.
The following corporate cards offer similar benefits — high limits, rewards, employee cards, no personal guarantee and expense management tools — and are more attainable for small to medium-sized businesses.
Ramp is a corporate charge card available to incorporated businesses in the U.S. that have strong revenue and at least $75,000 in a business bank account. You must link that account to your Ramp Card when you apply. Perks include unlimited 1.5% cash back on all purchases (redeemed as a statement credit), automatic receipt matching, spending controls and expense management and forecasting tools, and discounted pricing with partner vendors. Read full review.
The Brex corporate card comes in two varieties: paid daily or paid monthly. You need professional investors and a business account balance of at least $50,000 to qualify for monthly payments ($1 million if you're self-funded).
Brex offers a welcome bonus: Get 10,000 points when you spend $3,000 on a Brex Card within your first three months. There are generous rewards, too, if you use the Brex Card as your only company card. Earn points on every dollar spent with industry-leading multipliers: 7x on rideshare, 4x on Brex Travel, 3x on restaurants, 2x on software subscriptions and 1x on all other transactions. Earn 3x Brex Rewards points on all eligible Apple purchases through the link or your Brex dashboard. Read full review.
Divvy is an expense management platform that offers a corporate credit card. Eligibility is determined by a combination of factors: annual revenue, business history, business and personal credit scores and cash on hand (at least $20,000 in a business account).
While Divvy's corporate card does offer rewards, the structure is more complicated than that of most cards. First, you need to spend at least 30% of your available credit line each month to qualify for rewards. And your reward rate varies depending on your billing cycle — weekly, semimonthly or monthly. Companies that opt for weekly billing can earn up to 7x in certain categories, while those that pay monthly max out at 2x rewards.
What is a corporate credit card?
Corporate credit cards are designed specifically for large, incorporated companies and are issued to the company rather than the business owner. Because of this, corporate cards do not require a personal guarantee. Instead, the corporation assumes all financial liability for purchases made on the card by its employees.
How do you qualify for a corporate card?
To qualify for a corporate credit card, you typically need a high business credit score, annual revenue in the millions and a dozen or more employees authorized to make spending decisions for the company. Your business also needs to be incorporated as an S corporation, a C corporation or a limited liability company, or LLC.
These requirements can vary from one card issuer to another.
American Express, for example, requires at least $4 million in annual revenue and yearly credit card spending equal to 10% or less of your annual revenue to open one of its corporate credit cards. AmEx corporate cards are available to limited liability partnerships as well as corporations and LLCs.
JPMorgan Chase corporate cards, on the other hand, are geared toward even larger companies. Most require an annual credit card spend of $10 million or more and have specific use cases: travel, business-to-business payments and single-use virtual cards.
Other corporate credit cards from fintech companies, like Ramp, Brex and Divvy, have more attainable requirements. The Ramp Card, for example, is available to incorporated businesses with at least $75,000 in a business bank account. And venture-backed startups can qualify for a Brex Card if they maintain a business account balance of $50,000.
Benefits of a corporate credit card
There are several advantages to going with a corporate card program:
Personal credit is protected. Corporate cards do not affect your personal credit. Approval is based on your company's revenue and business credit score (among other factors), and payments on the card — as well as any missed payments — are recorded on the company's business credit report.

Reduced personal risk. Unlike business credit cards, corporate cards do not require business owners to sign a personal guarantee. That means your personal assets are not on the line if an employee misuses a card or your company folds and can't pay the outstanding balance.

Better reporting. Corporate credit card programs offer businesses robust ways to track expenses. Your cardholding employees typically will be able to file their expenses electronically, saving you time checking reports. Also, it will be easier for you to see where and how your employees are spending your company's money.

Ability to set spending limits. Setting rules for spending is crucial for business success. Corporate card programs let managers set limits on the amount of spending and the categories in which employees can spend. Many companies forbid the personal use of a corporate credit card.
Drawbacks of a corporate credit card
Corporate credit cards also have disadvantages, including:
In-depth application process. Setting up a corporate line of credit will likely be a more involved process than applying for a business credit card online. Card issuers will evaluate your business stability to establish creditworthiness, so be prepared to share your legal and financial information for corporate card approval.

May require a minimum number of cardholders. Some corporate card issuers require that eligible corporations sign up for a minimum number of employee cards. If your business doesn't need that many authorized cardholders yet, you may want to research cards that do not have that requirement — or hold off on getting a corporate card until then.
2% Cash Back, No Preset Spending Limit
Purchasing power that adapts to your business with no preset spending limit.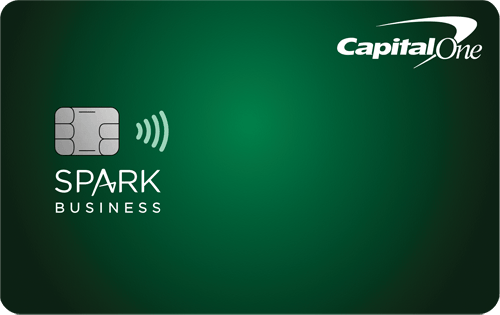 Who is liable for purchases on a corporate card?
Corporate credit cards allow multiple employees to use cards to make purchases on the employer's behalf. Who is legally responsible for those charges depends on the card; some default to corporate liability, while others give you the option to choose between corporate, individual or joint liability.
The company is responsible for paying the bill. The issuer doesn't check employees' credit. Employees file expense reports so the company can reconcile charges with the card statement each month, but the employee doesn't have to pay the bill upfront. This is the standard with most corporate card programs.
Employees must pay all charges on the card, and they get reimbursed when they file an expense report. The issuer will check employees' credit before giving them a card, but this check is a "soft pull," meaning it doesn't affect employees' credit scores.
The company and the employee are responsible for debt on the card. Employees are responsible for repaying personal or unauthorized spending on the corporate card but are not personally held liable for any expenses charged in compliance with company policies. However, if a long overdue balance gets reported to credit reporting bureaus, it may affect the employee's credit.
Business vs. corporate credit cards: Which one is right for you?
As your small business grows, you may be thinking about changing from a small-business card to a corporate credit card.
Consider moving to a corporate credit card if:
Your company is incorporated.

Your annual revenue tops several million dollars.

You've authorized multiple employees to make business-related purchases.

You have a significant volume of financial transactions.
If you do not meet these thresholds, sticking with a business credit card may be a better option for you.
Compare business credit cards
Regular APR

17.49%-25.49% Variable APR

Regular APR

17.49%-23.49% Variable APR

Intro APR

0% intro APR on purchases for 12 months from the date of account opening

Intro APR

0% intro APR on Purchases for 12 months
Find the right credit card for you.
Whether you want to pay less interest or earn more rewards, the right card's out there. Just answer a few questions and we'll narrow the search for you.
Get Started
Get more smart money moves – straight to your inbox
Sign up and we'll send you Nerdy articles about the money topics that matter most to you along with other ways to help you get more from your money.