The Business Credit Card Personal Guarantee, Explained
With a small-business credit card, you usually have to agree to pay the bill personally if your company can't.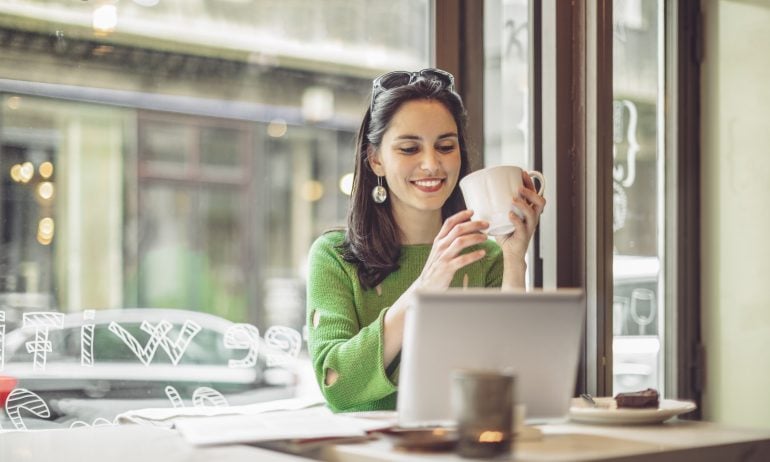 Many or all of the products featured here are from our partners who compensate us. This may influence which products we write about and where and how the product appears on a page. However, this does not influence our evaluations. Our opinions are our own. Here is a list of our partners and here's how we make money.
Nearly all credit cards designed for small businesses require the applicant to personally guarantee the debt on the card. The guarantee means that you are personally responsible for repaying that debt even if your business fails.
The rationale behind the personal guarantee is pretty straightforward. About half of all small businesses fail in the first five years, according to the U.S. Small Business Administration. So lenders of all kinds, not just credit card companies, are reluctant to lend money to businesses without a strong track record. Entrepreneurs have long had to lean on their personal credit, their savings, and family and friends for startup capital.
A personal guarantee provides some assurance to the credit card company that charges on the card will be paid regardless of what happens with the business. If the business shuts down or goes bankrupt, the issuer can go after your personal assets. Without the guarantee, most issuers would be unlikely to offer small-business credit cards at all, since the risk of non-payment would be too great.
A guarantee is usually unavoidable
With a typical small-business card, you don't have a choice as to whether to provide a guarantee. The guarantee is rolled into the application process: Simply by applying for the card, you're agreeing to the personal guarantee. That's one of the reasons you have to supply your Social Security number: The issuer is checking your personal credit to gauge how likely you are to repay the debt, if it comes to that.
Because of the personal guarantee, and the credit check that comes with it, small-business cards generally require applicants to have good to excellent personal credit.
In the terms and conditions accompanying the application, you should see language spelling out the personal guarantee. Look for language like "personally responsible," or a clause stating that you and your business are "individually and jointly" or "jointly and severally" liable for all charges made to the account.
Individual and Company Liability: You understand that by responding to this offer you agree to be personally responsible, both individually and jointly with the Company, for payment of all balances incurred on all cards and accounts issued pursuant to this application now or whenever such additional accounts may be established in the future.
By submitting this application, you, as an individual and the Authorizing Officer of the Company ... are agreeing to be jointly and severally liable with the Company for all charges to the account.
Business structure doesn't matter
The personal guarantee on a credit card applies regardless of whether your business structure gives you legal protection against personal liability for business debts. LLCs and corporations generally provide such protection, but a personal guarantee supersedes it.
For example, if you operate your business as an LLC, the finances of the business are generally considered separate from your personal finances. If the business owed someone money, that person could sue the business and, if they won, seize the assets of the company. But in most cases, your personal assets would be protected — they couldn't take your house, in other words. The personal guarantee exists outside those limited-liability protections. It's saying that both you and the company are responsible for the credit card debt. It gives the credit card issuer the explicit right to come to you personally for payment.
Think of the personal guarantee as akin to co-signing a credit card for your business. Ideally, the business will take care of its own bills, but if it doesn't, you have to.
2% Cash Back, No Preset Spending Limit
Purchasing power that adapts to your business with no preset spending limit.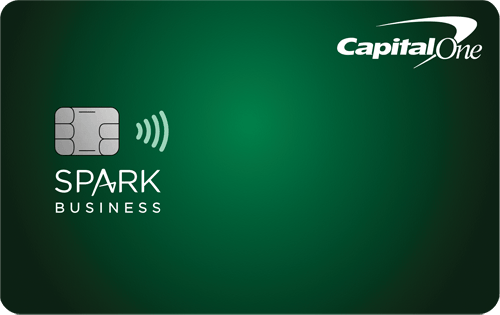 Few options without a guarantee
Entrepreneurs don't have many options for credit cards without a personal guarantee. Even in the rare case where a card doesn't have one, there are other standards to meet. The Brex Card, for example, doesn't require a personal guarantee, but your company must have at least $50,000 in the bank to qualify ($100,000 if you're self-funded).
A step up from small-business credit cards are corporate cards. With these cards, the company is usually the only party responsible for the debts on the card. But in general, a company must be well-established, with significant revenue and a credit history of its own, before corporate cards become an option. They're not for startups or side hustles.
How do you establish a business credit history? Getting and using a small-business credit card is one of the easiest ways. Issuers report activity on these cards to business credit bureaus, companies that collect information about commercial credit accounts.
Keep in mind that a personal guarantee is a problem if your company falls behind on payments. Spend carefully and only borrow what you need, and you'll minimize your own risk while investing in your company's future.
Regular APR

17.49%-25.49% Variable APR

Regular APR

17.49%-23.49% Variable APR

Intro APR

0% intro APR on purchases for 12 months from the date of account opening

Intro APR

0% intro APR on Purchases for 12 months
Find the right credit card for you.
Whether you want to pay less interest or earn more rewards, the right card's out there. Just answer a few questions and we'll narrow the search for you.
Get Started
Get more smart money moves – straight to your inbox
Sign up and we'll send you Nerdy articles about the money topics that matter most to you along with other ways to help you get more from your money.