Using a Credit Card to Build Your Credit
Use your card responsibly by paying on time and in full — and sticking to a budget.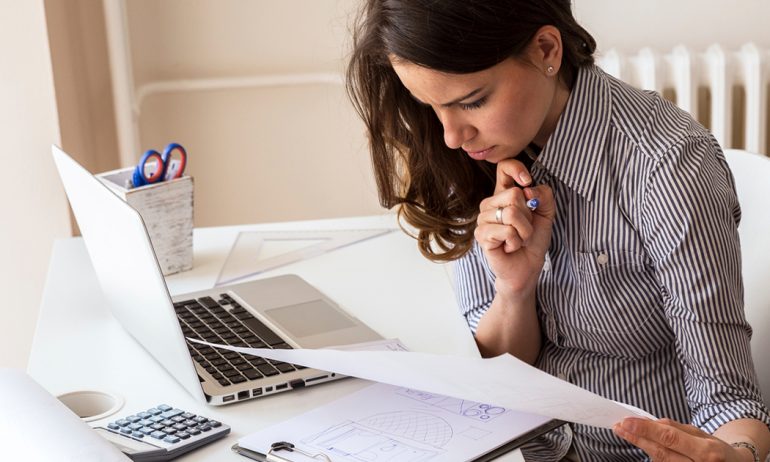 Many or all of the products featured here are from our partners who compensate us. This influences which products we write about and where and how the product appears on a page. However, this does not influence our evaluations. Our opinions are our own. Here is a list of our partners and here's how we make money.
Using a credit card has a direct influence on the most important factors that go into your credit score. So getting a credit card and using it regularly and responsibly is one of the quickest and most effective ways to build or rebuild your credit. Follow these guidelines for effective credit card use.
Your credit score measures how you manage debt — borrowing money and repaying it. To have good credit, you need a record of on-time debt payments. If you've never had to make such payments, you don't have good credit. You have no credit.
If you're not already making payments on a loan, putting regular expenses on a credit card helps you establish credit without going into debt. Just pay off your credit card bill in full and on time each month, and the card issuer will report your payments to the credit bureaus. By paying in full, you also won't have to pay interest.
Ready for a new credit card?
Create a NerdWallet account for insight on your credit score and personalized recommendations for the right card for you.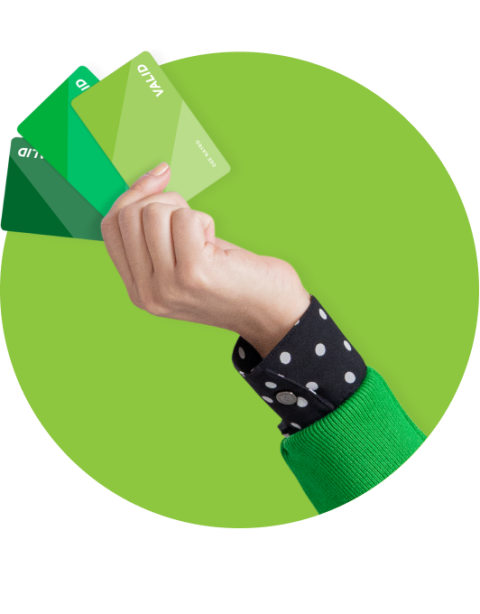 Treat it like a debit card
One potential danger of credit cards: Your bank account balance doesn't change when you make purchases. It's only when you pay your credit card bill that money comes out of your account. So if you're not careful, you can lose track of how much you're spending.
It's always wise to keep a budget, whether you're using credit cards or not, so you know how much you have available to spend. Treat your credit card like a debit card, spending only what you know you will be able to pay in full when the bill comes. The more focused you are on spending within your means, the easier it will be to avoid carrying a balance and paying high interest.
The second most important factor in your FICO score is the amounts you owe, which accounts for 30% of your score. In addition to considering how much you owe overall, FICO looks at your credit utilization, or the amount you owe as a percentage of your available credit. The higher your utilization, the more likely it is that you'll be overextended and may miss payments. Keeping your credit card balance relatively low, then, can provide a significant boost to your credit. Aim for 30% or lower.
Keep in mind that even if you pay off your credit card bill in full by the due date each month, you may still have high utilization. The balance on your monthly statement is generally the amount that card issuers report to the credit bureaus. To keep utilization low, consider paying twice a month rather than waiting for your statement to come.
The longer you use credit, the more predictable you are to lenders. So the sooner you open a credit card and start using it responsibly, the better. And keep your accounts active and open. NerdWallet doesn't recommend opening credit cards just to get a sign-up bonus and then closing them. Rather than shuffle from one card to another, find a card that meets your needs and keep it. Closing a credit card can impact the length of your credit history when it's no longer included in your credit report. It's a factor that makes up a percentage of your credit scores. And, once it's gone for good, it won't work in your favor.
Carefully review your options
If you're just starting out with credit or have made some mistakes in the past, it's unlikely that you'll get approved for the best offers out there. The best cards typically require good or excellent credit.
Focus instead on credit cards specifically designed for people with bad credit or fair credit. Although their rewards and perks aren't as exciting as those offered by the top cards, they're a good starting point as you do the work to qualify for better offers.
Think it can't hurt to apply for cards even if it's unlikely you'll be approved? Wrong. Every time you apply for a new credit card, the issuer will check your credit. These kinds of checks can knock points off your score. Further, multiple credit card applications in a short period of time can hurt your score even more, since it can signal someone in financial trouble.
Using credit cards unwisely can hurt your credit, but that doesn't make credit cards bad. Quite the contrary: Responsible credit card use can help you build your credit score without you having to carry debt.
However, if ongoing credit card debt — or consumer debt in general — is the reason your credit is less than stellar, think twice before using a card to build it. Having a high credit limit can be dangerous if you have a history of overspending.
Find the right credit card for you.
Whether you want to pay less interest or earn more rewards, the right card's out there. Just answer a few questions and we'll narrow the search for you.
Get Started
Get more smart money moves – straight to your inbox
Sign up and we'll send you Nerdy articles about the money topics that matter most to you along with other ways to help you get more from your money.