How to Get Removed as a Loan or Credit Card Co-Signer
Co-signers are on the hook for someone else's debt, but there are ways to get out of the loan. Some of them will cost you.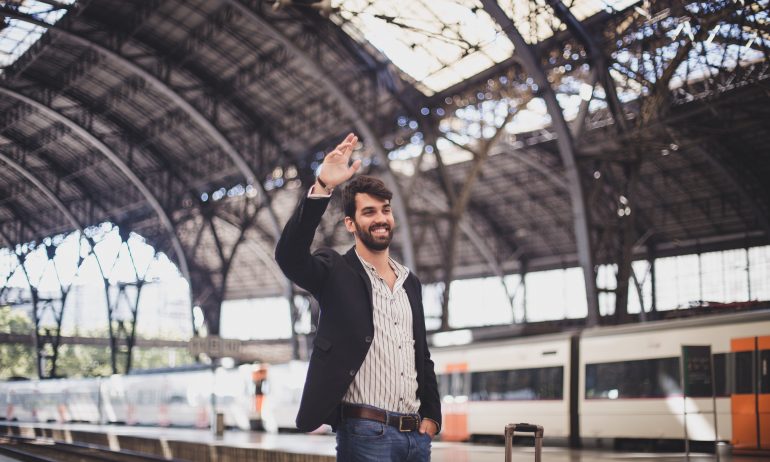 Many or all of the products featured here are from our partners who compensate us. This influences which products we write about and where and how the product appears on a page. However, this does not influence our evaluations. Our opinions are our own. Here is a list of our partners and here's how we make money.
When you agree to co-sign for a credit card or a loan, you help to unlock financial possibilities that were previously out of reach for the other borrower. But that act of generosity is not without risk.
By becoming a co-signer, you guarantee a loan taken out by someone else. That "someone else" — a friend or family member, for example — usually has bad credit, limited credit history or not enough income. Lenders may hesitate to provide credit to such people, and that's where the co-signer comes in. When you co-sign for someone, you're promising to repay the debt if they do not.
If the borrower doesn't make payments, the lender will look to you, the co-signer, for the missing funds. The lenders can take aggressive action to collect the money, including garnishing your wages.
You or the borrower can try one of the following strategies to get out of a co-signed loan. However, these options are more easily accomplished if the original borrower agrees to you bowing out as co-signer and has improved their credit since you originally co-signed.
Ready for a new credit card?
Create a NerdWallet account for insight on your credit score and personalized recommendations for the right card for you.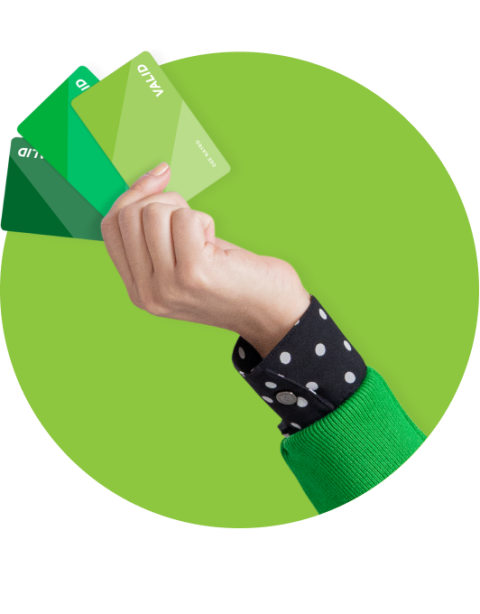 1. Transfer the balance to a 0% card
The original borrower can move any remaining credit card or loan debt to a balance transfer credit card. Generally, these cards have an introductory 0% APR period of 12 to 18 months, which gives the borrower time to pay off the balance without incurring interest. There's usually a fee of between 3% and 5% of the amount transferred, although some cards waive the fee for a limited time or don't charge one at all.
Balance-transfer cards typically require good to excellent credit, so this option is best for borrowers who have boosted their credit scores since obtaining a loan with a co-signer.
Some lenders have a release option for co-signers, according to the Consumer Financial Protection Bureau. A release can be obtained after a certain number of on-time payments and a credit check of the original borrower to determine whether they are now creditworthy. Check with your lender to figure out the requirements for qualifying for a co-signer release.
As a precaution, ask the lender to include a co-signer release option in the terms of the loan.
3. Consolidate or refinance the debt
Consolidating combines multiple debts so that you make just one payment. Refinancing means replacing one loan with another loan that has better terms. Because both require a new loan, your name won't be on the debt any longer if the original borrower opts to consolidate or refinance. Of course, the borrower must be able to qualify for the new loan on their own for this to be a viable option.
4. Remove your name from a credit card account
If there isn't a current balance on the account, some credit card issuers may be willing to remove your name, provided the original borrower has decent credit. You or the original borrower can call and ask if this is an option.
5. Sell the financed asset
If you co-signed for a debt that's secured by an asset, like an automobile with a car loan or a house with a mortgage, and the borrower isn't able to make the payments, you can encourage them to sell the asset and pay off the loan. Ideally, the asset is worth more than the remaining debt, and the balance can be wiped out fully.
Note that legally you can't force the borrower to sell the asset. As a co-signer, you agreed only to make payments if the original borrower doesn't. You aren't a joint owner of the asset associated with the debt and can't make decisions about it.
If the borrower isn't making payments and hasn't built their credit enough to obtain a new loan or credit card, it may be time to accept your loss and pay off the balance of the debt. As difficult as it may be to pay someone's debt, remember that late or missed payments can seriously dent your credit score.
Co-signing for someone doesn't have to be a lifelong marriage; there are ways to make it a temporary commitment.
Take care, though, that you have completely closed the door on the co-signing agreement. Some of the options discussed above will eliminate the debt but still leave the original account open. The borrower needs to close the account; otherwise, they could simply run up another balance, which you'll be liable for, too.
Getting out of a co-signed loan will likely take effort, money and some cajoling of the original borrower. If co-signing a loan ends up draining your bank account, consider it a pricey life lesson that can at least prevent future damage to your finances.
Find the right credit card for you.
Whether you want to pay less interest or earn more rewards, the right card's out there. Just answer a few questions and we'll narrow the search for you.
Get Started
Get more smart money moves – straight to your inbox
Sign up and we'll send you Nerdy articles about the money topics that matter most to you along with other ways to help you get more from your money.