3 Steps to Choosing a Qualified Credit Counselor
To choose a credit counselor, know what you need, the qualifications to look for and don't rush it.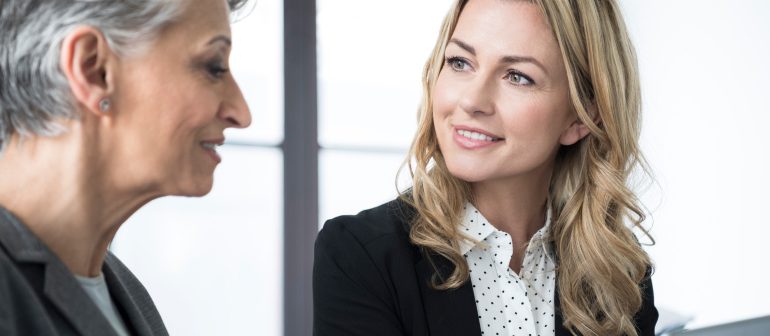 Many or all of the products featured here are from our partners who compensate us. This influences which products we write about and where and how the product appears on a page. However, this does not influence our evaluations. Our opinions are our own. Here is a list of our partners and here's how we make money.
Thousands of credit counselors across the country work to help people learn to manage their finances — though some are more reputable than others.
Finding an experienced, qualified credit counselor can mean the difference between financial empowerment and winding up worse off than when you began. Here's how to choose a qualified credit counselor:
1. Know what you want — and how to find it
Before reaching out to a credit counseling agency, write out your financial problems and goals and identify the most important ones.
All certified credit counselors can help you with simple budgeting, and that type of general advice is free. But you may require one with specialized training if you have a specific goal, such as homebuyer education, debt management, bankruptcy counseling or managing student loans, and those services carry fees.
There are two key resources for finding credit counselors:
The National Foundation for Credit Counseling is the nation's largest nonprofit financial counseling organization. It offers a localized search tool that can help you find an affiliated agency nearby with specialists who are right for your financial situation. You also can call 800-388-2227 to be automatically connected to the NFCC member agency closest to you.

The U.S. Department of Justice has its own search tool to help consumers find a credit counseling agency. This list is limited to agencies that provide bankruptcy counseling, but many provide other services as well, and all are vetted by the federal government.
Many credit counseling services are available over the phone, making it easy to get financial advice even if there isn't a credit counseling agency in your area.
Sign up to link and track everything from cards to mortgages in one place.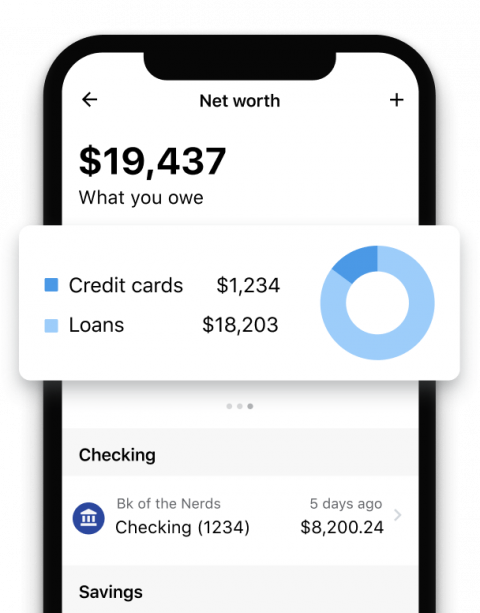 Counselors affiliated with the National Foundation for Credit Counseling and the Financial Counseling Association of America meet stringent standards of certification that seek to ensure uniform quality.
If an organization isn't affiliated with the NFCC or FCAA, check whether it's accredited through the Council on Accreditation, a not-for-profit organization that gives its stamp of approval to social service organizations that demonstrate a commitment to helping consumers.
Once you find a credit counseling agency that seems trustworthy, contact the Better Business Bureau to see if there are any complaints from consumers.
"Don't make the decision of which credit counselor to choose in a hurry," says Bruce McClary, spokesman for the NFCC. "Take time to investigate the organization that you're going to be contacting. Otherwise, you may end up in the hands of someone who's not working in your best interest."
You may be tempted to settle on the first credit counselor you speak with, but don't rush into what could be a long-term partnership. Run through these steps with each credit counseling agency you're considering:
Call the agency and set up a preliminary meeting or phone call with a counselor (which should always be free).

During the meeting, ask about the counselor's experience, qualifications and approach to working with clients. Be thorough, and ask as many questions as you need to understand how he or she can help you meet your specific financial goals.

See if you feel comfortable with the counselor during the meeting or if you feel pressured to sign up for services you don't want or fully understand.

Understand the costs of any program you do sign up for.
Be wary of for-profit companies that promise quick fixes for your credit and debt. Joy Gaddis, a credit counselor with ClearPoint, which merged with Money Management International, says many of them charge higher rates than their nonprofit counterparts, and they may have predatory programs that offer short-term solutions that end up hurting you in the long run.
Companies that present themselves as "credit doctors" are a good example of this. They'll dispute every negative mark on your credit report, but if the claims hold up, you'll be right back where you started — minus whatever money you paid them.