5 Tips to Consider When Planning a Career Change
Switching careers can feel daunting. Here's some practical advice from career coaches to make the transition easier.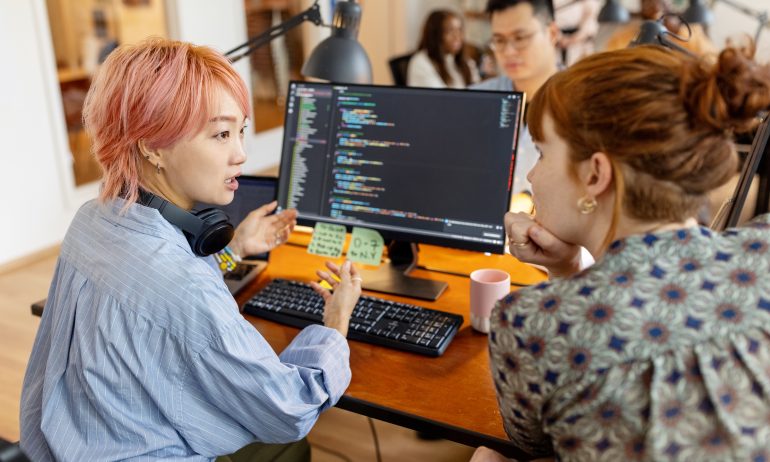 Many or all of the products featured here are from our partners who compensate us. This influences which products we write about and where and how the product appears on a page. However, this does not influence our evaluations. Our opinions are our own. Here is a list of our partners and here's how we make money.
When you think about changing careers, what comes to mind? A movie montage of quitting your job and finally opening your dream restaurant, or perhaps a childhood vision of you pretending to be an astronaut or rock star?
The economic situation today is challenging, but changing careers is hard even in the best of times. For some, the journey starts with a big step like quitting their job. For others, it can be a series of little steps leading down a new path.
Low pay, a lack of opportunities for advancement, and feeling disrespected at work were the top reasons Americans quit their jobs in 2021, the year of the "great resignation," according to a Pew Research Center survey released last year. Of those who quit, more than half said they changed their field of work or occupation.
Whether you're switching industries or exploring a passion you've always had, here are some practical tips from career coaches to make your transition easier.
Changing careers looks different if you're in between jobs versus employed. When you're living paycheck to paycheck, the idea can feel out of reach, but there are ways to get there. If you've just been laid off, "give yourself time to decompress" before making any big decisions, says Carlota Zee, who runs her own eponymous career coaching firm in New York City. You may have to take on a new job fast to stay afloat, but take some time to acknowledge your feelings about losing the old one, she says.
Track all the money you make
See the ins and outs of your cash, cards, and bank accounts at a glance.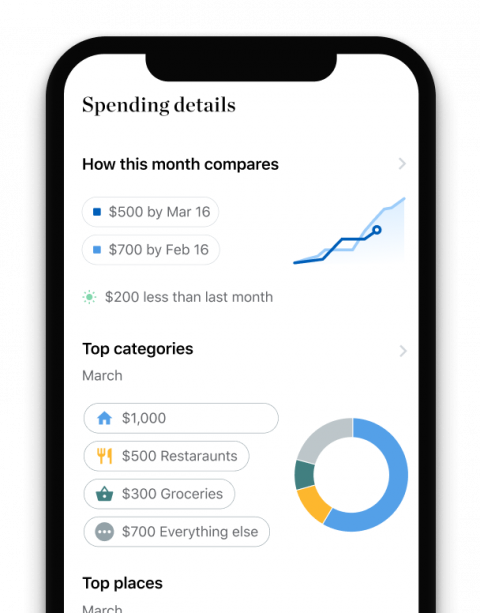 2. Ask yourself 2 questions
The first one is obvious: Why do you want to change careers now? As you consider your answer, write down what matters to you. "Think about what you want to experience, the type of environments you thrive in, what you want your career to feel like, and consider how you measure success," Octavia Goredema, host of the Audible Original series "How to Change Careers," said in an email.
The second question is how hard you're willing to work for a change, says Dana Theus, executive coach and leadership consultant at InPower Coaching in Alexandria, Virginia. Put another way, does the idea of a new career truly excite you? "Making a career change is a lot of uncertainty and anxiety. What will pull you through that is excitement. You want to be going toward something, not running away from something," she says.
This is when you get up close with your dream career, warts and all. What are the job requirements? What skills do you need to build or currently have that will transfer to the new field? What are the salary ranges? What is the path to growth? What are the hardest parts and the most fulfilling ones? This part involves online research followed by talking to people in your desired profession. Look for connections on social media, in college alumni groups, in local small business associations, or by attending virtual or in-person industry events.
4. Be honest about what it will take
Whatever your current financial situation, view your career change as an investment in yourself, Theus says. This means accepting that you have to spend some time and money to make it happen.
"Get clear on how much financial risk you can absorb and then make decisions that align with your preferred risk level," Goredema says. You may want to explore free or low-cost courses at your local community college, pay for a coding boot camp or go all in and pursue a formal degree.
5. Embrace the learning curve
You may have to start at the bottom of your chosen field in an entry-level role. All three career coaches advise being patient with yourself as you learn the ropes and surround yourself with supporters. "Gravitate toward people who are excited about your growth and potential. When you believe in yourself and are excited about your journey, it becomes infectious," Goredema says.