Here's How to Save as Students Return to School in 2021
Whether your kids are learning in the classroom or living room, here's how to save on back-to-school shopping.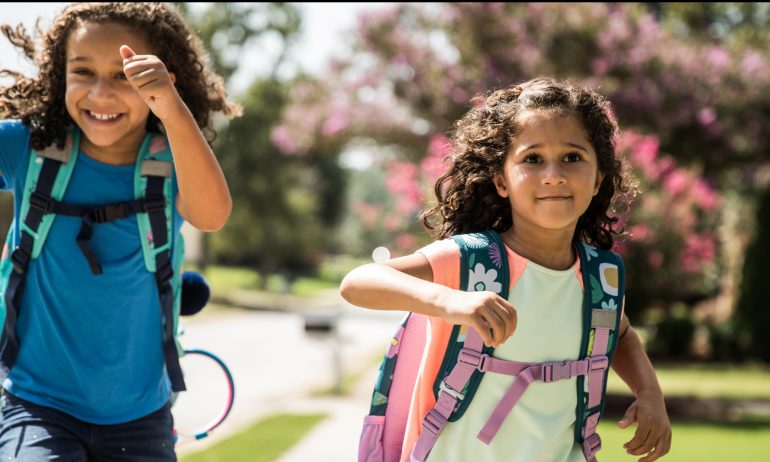 Many or all of the products featured here are from our partners who compensate us. This influences which products we write about and where and how the product appears on a page. However, this does not influence our evaluations. Our opinions are our own. Here is a list of our partners and here's how we make money.
The pandemic changed how we shop, how our children attend school, and yes, how we shop for school. But a new survey from NerdWallet indicates — in at least a few ways — a return to normalcy among school-aged children and their parents.
About three fourths (76%) of parents with children in K-12 or college who plan to do back-to-school shopping this year say they'll do at least some of that shopping in-store, according to the online survey among 619 parents with children in K-12/college, conducted online by The Harris Poll on behalf of NerdWallet recently. That's compared to just 56% last year.
Another notable change: 56% of these back-to-school shopping parents say they'll spend the most on clothing, up from 31% in 2020 when remote learning meant wardrobes were likely low on the list of priorities. And 21% say they'll spend the most on products to keep their child healthy, such as masks and hand sanitizer, compared with 33% last year.
About half (49%) of parents who plan to shop for back-to-school say that even in light of the pandemic, they anticipate spending about the same this year as they normally would. But there are always opportunities to save money.
"Finding the biggest savings often comes down to timing; snagging essential items as soon as the sales start can help you get what you need while sticking to your budget, even if you don't have your back-to-school list yet," says Kimberly Palmer, NerdWallet's personal finance expert. "On the other hand, waiting to buy items like long pants and other winter clothing can also help you save."
Here are six ways to cut costs as you prepare your child for the school year.
1. Check prices before and after shopping
Price matching involves comparing identical items at multiple stores and asking a retailer to match a lower price. The trick may not make sense for a package of pencils, but for clothing, electronics and other higher-dollar items, a successful price match could save you tens of dollars, if not more.
Check a retailer's website for its price-matching policy details. Many will also refund the price difference if you spot a cheaper price within a certain time frame after the purchase.
"You can also use tools like the Camelizer and Honey browser extensions to help you find the lowest prices when you're shopping online," says Palmer. "For in-person shopping, the ShopSavvy app lets you scan barcodes to find the lowest price, which can be especially helpful on electronics and other big-ticket items."
2. Take advantage of credit card rewards
More than half (55%) of parents who will back-to-school shop this year plan to use a credit card on some of those purchases, according to the survey. Putting your expenses on a cash-back credit card could put your money to work for you. You may even reap enough to cover next year's back-to-school expenses entirely. Make sure you're able to pay off the balance each cycle, as interest can quickly negate any benefits.
3. Be cautious with buy now, pay later services
Buy now, pay later, or BNPL, options are tempting when you have to make purchases but money is short. This school year, 15% of back-to-school shopping parents say they plan to pay for their purchases using BNPL options, but these payment options are not all created equal. Interest rates and fees vary considerably, so reading the fine print is key.
"Buy now, pay later lets you split your purchase into future installment payments, which can make it easier to afford essential purchases, but you want to be sure you can afford those payments," explains Palmer. "Instead of taking on debt for back-to-school shopping, consider talking with the teacher about which purchases are truly needed and which can wait."
4. Team up to buy in bulk
Whether your child is learning virtually or in-person this fall, they'll need supplies that other students are also after. By teaming up with fellow parents, you can purchase things like hand sanitizer and supplies for homework and note-taking in bulk. If your child's teacher is reluctant to give out parents' contact information, ask if they would send out yours in a group email so other parents can reach you if they're interested in group savings.
"You can also buy in bulk for yourself, tucking items away for use throughout the year. Students often need items like glue sticks, paper, scissors and markers for work at home, too, so if you can make a bulk purchase at a discount, those savings can pay off over the rest of the school year," Palmer says.
5. Shop on tax-free holidays
Seventeen states are having sales tax holidays in August 2021. Most of them last through a full weekend, and some even longer. Retailers that offer online ordering for in-store pickup may require you to order and pick up on those particular days to reap the tax-free benefits. The specifics of each state's holiday vary, but generally, they allow you to purchase certain back-to-school items without paying sales tax.
6. Practice and teach thriftiness
If money is very tight, your child might be able to reuse some of last year's supplies, such as their backpack or leftover pencils and notebooks. You can also shop secondhand on sites like Poshmark or thredUP for clothing throughout the school year. And don't be afraid to ask for help — many schools are putting programs in place that help outfit homes with the technology needed for remote learning.
If your child isn't accustomed to having to make sacrifices like this, use them as a teachable moment. Older kids can learn the complexities of managing a budget, a skill they'll need in adulthood, and younger ones can learn what saving money means and help you search for the lowest prices.
Before you build a budget
Track all your spending at a glance to understand your trends and spot opportunities to save money.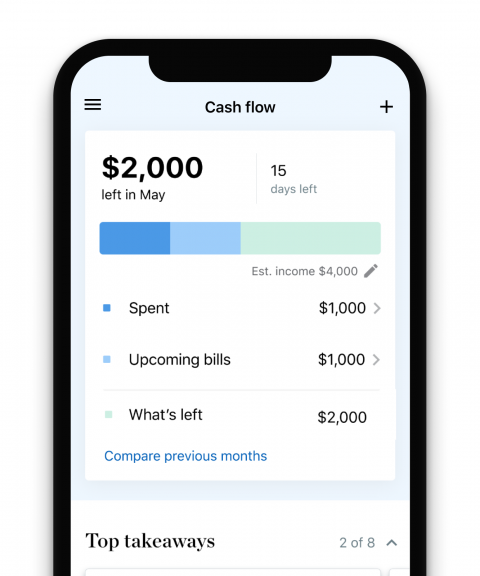 Throughout the article, "parents" refers to parents with children in K-12 and/or college.
This survey was conducted online within the United States by The Harris Poll on behalf of NerdWallet from June 29 – July 1, 2021, among 619 parents of children in K-12 and/or college. This online survey is not based on a probability sample, and therefore no estimate of theoretical sampling error can be calculated. For complete survey methodology, including weighting variables and subgroup sample sizes, please contact Jessica Ayala at [email protected]