Are Gas Prices Going Down?
The average gas price in the U.S. as of May 30 is $3.579 per gallon, according to AAA.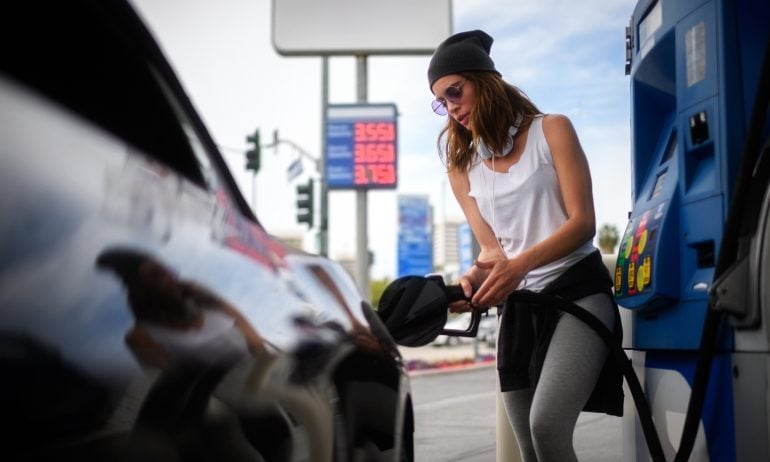 Many or all of the products featured here are from our partners who compensate us. This influences which products we write about and where and how the product appears on a page. However, this does not influence our evaluations. Our opinions are our own. Here is a list of our partners and here's how we make money.
• Updated May 30, 2023 to reflect the most recent average fuel prices in the United States.
The average regular gas price in the U.S. as of May 30 is $3.579 per gallon, according to AAA, which tracks gas prices .
It's cheaper than some of the prices we saw in 2022, but more than last Tuesday's average price of $3.543 per gallon. After falling for much of the second half of 2022, prices this year have ticked up incrementally, though they've also ticked down in recent weeks.
Compared with peak gas prices, the current average represents a roughly 29% decline since June 2022, when the average was $5.006 per gallon, according to data from the U.S. Energy Information Administration, or EIA.
When you look further back and compare current costs with prices at the same time last year — late May 2022 — a gallon of gas is about $1.04 cents cheaper than it was then, AAA data shows.
Why are gas prices down from their 2022 peak?
Spot shortages can drive up gas prices locally because of refinery or pipeline shutdowns, blending issues or even gouging. But big, nationwide swings in the price of gasoline are almost always due to the price of crude oil.
The cost of raw crude oil typically represents more than half of the cost of a gallon of gasoline, according to data from the U.S. Energy Information Administration (EIA). Refining, distribution and taxes account for the remainder.
The price of benchmark West Texas Intermediate crude oil has fallen from more than $115 a barrel in summer 2022 to about $72.67 today, according to the EIA

U.S. Energy Information Administration.

Today in Energy

. Accessed May 30, 2023.

. That's a roughly 37% decline. Gasoline prices have declined around 29% from their peak at $5.006 per gallon.
Over time, the price of crude oil and the price of gasoline move with supply and demand. Many factors affect both. Recession, pandemic and higher prices tend to tamp down demand; war, collaboration among oil states and tax incentives can limit supply.
Gas prices at the pump rarely reflect that day's market conditions; instead they represent costs incurred weeks, even months before. That lag makes prices slower to rise and slower to fall than news headlines might suggest.
Where is the highest gas price in the U.S.?
Drivers in the states below are seeing the highest average gas prices per gallon, according to AAA data on May 30
Why are California gas prices so high?
Where are gas prices the lowest?
Drivers in the following states are seeing the lowest average gas prices per gallon as of May 30, according to AAA data:
The price of gas is determined by a complex set of factors that are at work long before the gas gets to your local station.
Gas prices tend to correlate with consumer sentiment about the overall economy — as gas prices go up, confidence levels with the economic conditions of the country go down, according to research by the Mercatus Center at George Mason University in Virginia .
Here's what you need to know about how gas prices work :
There are four types of fuel available at the pump that will differ in price. The three non-diesel types of gasoline — regular, midgrade and premium — are categorized by octane rating, a measure of fuel stability (the pressure at which a fuel will combust in an engine).
Regular: The least expensive.

Midgrade or super: More expensive than regular but cheaper than premium and diesel.

Premium or super premium: Most expensive non-diesel gasoline.

Diesel, also known as distillate fuel oil, is used in vehicles that have diesel engines, such as freight trucks and buses. It's the most expensive type of fuel on the retail market.
The cost of gasoline at your local station depends on multiple costs and profits including :
Distribution, marketing and retailers
Does the president control gas prices?
The president doesn't set the gas prices you pay at the pump. When prices go up, don't blame the president. Conversely, when prices go down, don't thank the president.
The White House is often held responsible for gasoline prices, but the administration rarely has effective tools to move the needle one way or the other. Supply and demand for oil is the culprit.