Ask a Nerd: Does Inflation Affect Credit Scores?
Inflation doesn't directly affect credit scores but can influence the factors scoring models use to determine them.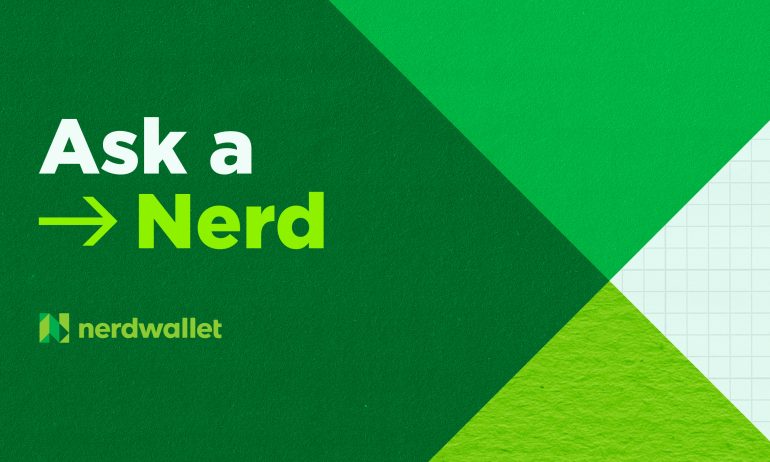 Many or all of the products featured here are from our partners who compensate us. This influences which products we write about and where and how the product appears on a page. However, this does not influence our evaluations. Our opinions are our own. Here is a list of our partners and here's how we make money.
Inflation, the rising cost of goods and services, is a noticeable presence in our daily lives. We see it in the elevated prices we pay for cereal at the grocery store and gas at the pump. We may feel inflation mostly in our budgets, but it can touch other areas of our financial lives, such as our credit scores. 
What's the relationship between inflation and credit, exactly? Inflation doesn't directly affect credit scores but can influence the behaviors that scoring models use to determine scores, such as payment history and credit utilization.  
How does inflation impact credit scores?
Inflation typically won't do your credit any favors. For example, it weakens our purchasing power. Consumers are paying more for purchases and turning more to credit cards and personal loans to get by. The Federal Reserve has also repeatedly hiked interest rates to fight inflation. Higher interest rates make debt more expensive to carry. 
These growing costs can hurt your credit score in two main ways. Here's where inflation is most likely to take a toll: 
Payment history, a record of whether you pay your bills on time, is the biggest factor in calculating your credit scores. It makes up 40% of your VantageScore 3.0 score and 35% of your FICO scores. Your risk of missing payments may increase as inflation puts extra strain on your budget. 
Bills are getting larger due to the rising price of goods and services, plus interest rates, and workers say pay isn't keeping up. That dangerous combination leaves consumers with less money to make credit card and loan payments. A payment over 30 days past due could result in a 100-point drop in your credit score if your credit usually is in good standing. 
Another major factor contributing to your credit scores is credit utilization, or how much credit you use versus the amount of available credit. Credit scoring models reward low utilization because using too much available credit is considered risky. But keeping utilization low can be a challenge when inflation is present.
Consumer balances have grown 8.6% from the third quarter of 2021 to the same period in 2022, according to TransUnion's Q3 2022 Quarterly Credit Industry Insights Report. A higher balance means a higher credit utilization ratio. For example, if you have a balance of $1,200 on a card with a $5,000 limit, that works out to a 24% credit utilization ratio. If your balance increases to $1,700, utilization jumps to 34%.
Ideally, you should use no more than 30% of your credit limit; the lower, the better. Utilization accounts for 30% of your FICO scores and 20% of your VantageScore 3.0 score.
How to protect your credit score during times of inflation
The best way to guard your credit is to stay as vigilant as possible, inflation or no inflation. If you're in danger of defaulting on a loan or reaching your credit limit, a few tactics can help.
Reduce your spending:  Be cautious about how much credit you're using, and try making additional payments throughout the month to minimize your utilization. 

Make your payments on time. Set reminders for payment due dates or arrange to pay your bills automatically. 

Ask for a credit limit increase. If you're relying on credit more than you used to, consider asking your issuer to raise your credit limit. A higher limit will reduce your credit utilization ratio if you don't increase your spending. Another option: Apply for a new credit card. A new card could offer a higher limit than your current one but will raise your overall credit limit regardless. However, opening a new card will affect the age of your credit accounts, which can negatively impact your score. 

Explore assistance options. You can contact services like United Way's 2-1-1 to get help paying bills and ease the burden on your credit. If you're struggling to repay debt, nonprofit credit counseling services may offer some guidance. 
Get score change notifications
See your free score anytime, get notified when it changes, and build it with personalized insights.