Treasurys: Guide to Bills, Notes and Bonds
U.S. Treasurys are low-risk, fixed-income securities known for the safety and liquidity they bring to portfolios.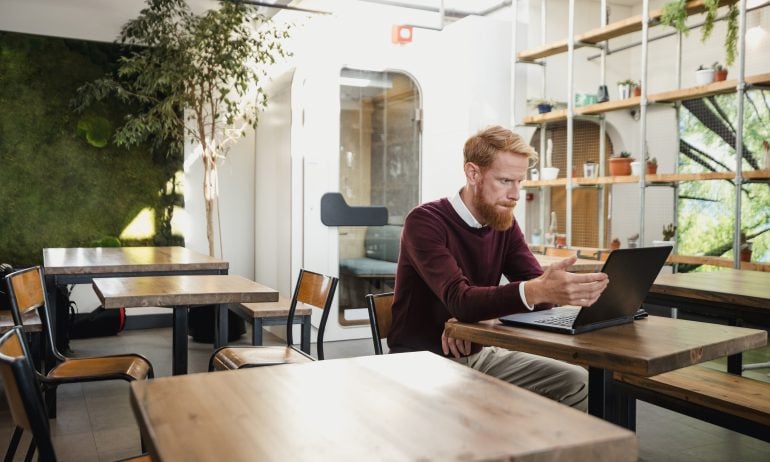 Many or all of the products featured here are from our partners who compensate us. This may influence which products we write about and where and how the product appears on a page. However, this does not influence our evaluations. Our opinions are our own. Here is a list of our partners and here's how we make money.
---
The investing information provided on this page is for educational purposes only. NerdWallet does not offer advisory or brokerage services, nor does it recommend or advise investors to buy or sell particular stocks, securities or other investments.
Treasury yields have been rallying this year, in large part due to the Federal Reserve's efforts to tamp down inflation with interest rate increases.
U.S. Treasurys are fixed-income securities issued and backed by the full faith and credit of the federal government, which means the U.S. government must find a way to repay the debt. Treasurys are considered low-risk investments that are generally risk-free when held to maturity, given the status of the U.S. government and its economy.
Relative to higher-risk securities, like stocks, Treasurys have lower returns. Yet even during periods of low yields, U.S. Treasurys remain sought-after because of their perceived stability and liquidity, or ease of conversion into cash. They are also tax-advantaged: Interest income earned from Treasurys is subject to federal income taxes, but it is exempt from state and local income taxes.
You might have heard of Treasury bills, Treasury notes and Treasury bonds, but what's the difference? The distinguishing factor among these types of Treasurys is simply the length of time until maturity, or expiration. Here are the types of Treasurys in order of term. Keep in mind that generally speaking, the longer the term, the higher the yield. In 2022, however, the yield curve has been inverted, with short-term Treasurys frequently paying a higher yield than long-term.
Treasury bills (or T-bills)
Treasury bills are short-term debt securities that mature in less than one year. Though T-bills are sold with a wide range of maturities, the most common terms are for four, eight, 13, 26 and 52 weeks. T-bills are sold at a discount from the par amount, or face value, of the bill. Investors receive the full face value amount at maturity. For example, an investor could buy a T-bill for $950, but receive a face value of $1,000 at maturity.
Treasury notes are intermediate-term government debt securities that mature in two, three, five, seven and 10 years. Interest on Treasury notes is paid semiannually.
Treasury bonds are long-term debt securities that mature between 10 and 30 years and pay interest semiannually. Treasury Inflation-Protected Securities (or TIPS) are a type of Treasury bond, adjusted over time to keep up with inflation. (Learn more about TIPS.)
Investors in longer-term Treasurys (notes, bonds and TIPS) receive a fixed rate of interest, called a coupon, every six months until maturity, upon which they receive the face value of the bond. The price paid for the bond can be greater (sold at a premium) or less than (sold at a discount) the face value, depending on market demand.
Are Treasury bonds a good investment?
That depends on your investing goals, your risk tolerance and your portfolio's makeup. Treasurys are considered low-risk, with a fixed return, but that return will likely be lower than other investments long-term. Weigh the pros and cons to find out if Treasury bonds deserve a spot in your portfolio.
Treasury risks vs. returns
With investing, usually the higher the risk, the higher the return. This applies here: When financial advisors talk about asset allocation within a portfolio, it means investment dollars are spread among three main asset classes, or groups of similar investments. Stocks generally provide the greatest long-term growth potential, but are the most volatile. Bonds like Treasurys can generate income, usually have more modest returns, and can help balance out the volatility of stocks. Cash has the least risk and lowest return to buffer volatility or cover unexpected expenses.
Credit risk for Treasurys
One risk related to bonds is credit risk, or the likelihood for the bond issuer to default or not be able to pay you back. When you purchase a Treasury, you are, in essence, loaning money to the federal government. Given that the U.S. government is on the hook to repay your loan, the credit or default risk is extremely low. The Treasury Department can always raise taxes or use other methods to make good on repaying its debt to you.
Interest-rate risk for Treasurys
Another risk to understand is interest-rate risk. Like all bonds, Treasury prices typically have an inverse relationship with interest rates. When interest rates rise, usually bond prices come down, and vice versa. The 2022 economic environment is a good example of this.
If you purchase a Treasury bond and later interest rates rise, you are locked into receiving a return less than what you would receive by buying a new bond at a higher interest rate. So the price, or market value, of your bond falls because your bond is now worth less. On the other hand, if you purchase a bond and later interest rates drop, the price of your bond rises because you've locked in a higher return than if you purchased a new bond at the lower interest rate.
Bond duration impacts interest-rate risk
Under normal market conditions, the shorter the time frame, the lower the expected return, because there's less risk of interest rates changing too much. That means T-bills typically have the lowest returns compared with T-notes or T-bonds. The longer the time till maturity, the greater the chance that interest rates could change, hence greater investment risk and volatility. However, in rapidly rising interest rate environments, like the back-to-back interest rate increases in 2022, this relationship can invert, with Treasury bonds offering lower yields than Treasury bills or notes.
» Interested in giving a bond as a gift? Read all about savings bonds
Advertisement
Fees

$0

per trade for online U.S. stocks and ETFs

Fees

$0.005

per share; as low as $0.0005 with volume discounts

Promotion

Get $150

when you open a new, eligible Fidelity account with $50 or more. Use code FIDELITY150. Limited time offer. Terms apply.

Promotion

Exclusive!

US resident opens a new IBKR Pro individual or joint account receives 0.25% rate reduction on margin loans. Tiers apply.

Promotion

Up to $600

when you invest in a new Merrill Edge® Self-Directed account.
Why Treasury bonds are important
Proceeds from the sale of Treasury bonds go hand in hand with tax revenues to help the federal government finance its operations and repay outstanding U.S. debt.
As a longer-term bond, the 10-year Treasury bond is also used as a gauge for investor sentiment on the economy. It acts as a benchmark for longer-term interest rates, affecting other bonds, mortgages, car loans, personal loans, student loans, savings rates, etc.
Because Treasurys are considered a safer investment, demand is greater when investors are concerned about the state of the economy, which means Treasury bond prices rise, and their respective yields come down.
On the flip side, when the economy heats up and people are not as risk-averse, investors likely prefer higher-earning investments over safety and stability. Treasury bond prices often come down, and their respective yields increase.
How to buy Treasurys: Bills, bonds, and notes
Similar to other stocks and bonds, you can purchase Treasurys either individually or as a collection of securities through mutual funds or exchange-traded funds, or ETFs. If you have no particular time frame in mind for repayment, investing in a mutual fund or ETF may be more appealing because of enhanced diversification from owning a collection of bonds.
Unlike individual bonds, bond funds do not have a maturity date, and can therefore be subject to greater volatility. In a bond fund, a fund manager buys and sells bonds with varying terms, so your returns can be subject to market fluctuations when you sell the fund, instead of providing a predictable income.
Buying individual bonds can make sense when you'd like to pinpoint a specific time frame to receive the bond's repayment. Examples include using bonds as a lower-risk way to earn some interest on money set aside for a certain purpose — think a wedding, tax or tuition payment next year — or as a way to generate a predictable income stream in retirement.
If you're looking for short-term maturities, a money market fund can provide exposure because they are usually made up of Treasury bills and other shorter-term debt securities.
Get more smart money moves – straight to your inbox
Sign up and we'll send you Nerdy articles about the money topics that matter most to you along with other ways to help you get more from your money.