The Pros and Cons of Becoming an Authorized User to Build Credit
Being added to someone else's credit card can allow you to benefit from their payment history and available credit and potentially elevate your credit score.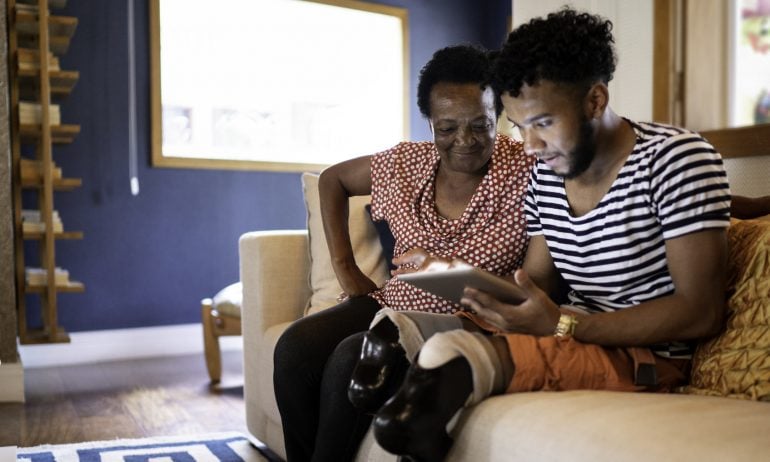 Many or all of the products featured here are from our partners who compensate us. This influences which products we write about and where and how the product appears on a page. However, this does not influence our evaluations. Our opinions are our own. Here is a list of our partners and here's how we make money.
Becoming an authorized user on someone else's credit card account is a strategy for improving credit quickly. It works best if the primary user's card has a long record of on-time payments and a high credit limit and the authorized user doesn't have recent blemishes on their credit report.
What is an authorized user on a credit card?
An authorized user is someone who is added to a primary cardholder's credit card account. Even though the credit card company will issue a card with the authorized user's name on it, the primary user is legally responsible for paying charges on the account.
Authorized and primary users should agree ahead of time whether the authorized user will be allowed to use the card or simply be listed as an authorized user. The effect on the authorized user's credit is the same either way. If the authorized user is using the card, the two parties should also agree on how payments will be made.
The goal for authorized users is to lower their credit utilization, or the percentage of their credit limits in use, by getting access to more available credit. Credit utilization is a major credit scoring factor — only payment history has more influence on credit scores.
But how exactly does it work? Let's say you have a single card with a credit limit of $1,000 and your balance owed is $300. You're using 30% of your credit limits. If someone adds you as an authorized user to their lightly used card with a $15,000 limit, your overall utilization could fall dramatically. The result is likely to be good for your credit score.
Who benefits from becoming an authorized user?
If you're just starting out and have a thin credit file, becoming an authorized user is likely to benefit you more in terms of payment history than it would if you've been using credit longer and have setbacks to overcome. But lowering credit utilization can have a significant impact for newbies or rebuilders.
If you cannot qualify for a credit card on your own, being an authorized user can help you beef up your credit history and can help with "credit age," a scoring factor. If you don't yet have a FICO score, the most commonly used scoring model, becoming an authorized user can shorten the time needed to generate one to less than six months. This status may also let you enjoy the convenience of having plastic in your wallet.
When it comes to getting approval for credit cards and loans in the future, becoming an authorized user isn't a guarantee of success. Lenders checking your credit history want to see that you've managed your own credit accounts responsibly. Ultimately, being the primary account holder on a credit account will have a bigger impact on your credit score than being an authorized user.
A note for primary users: Before adding an authorized user to your account, you'll want to make sure that your lender reports authorized user activity to the credit bureaus. If the tradeline, or credit account, doesn't show up on the authorized user's credit report, it might be because the lender doesn't report that information or another issue, like submitting incomplete or incorrect information when creating the account.
Get score change notifications
See your free score anytime, get notified when it changes, and build it with personalized insights.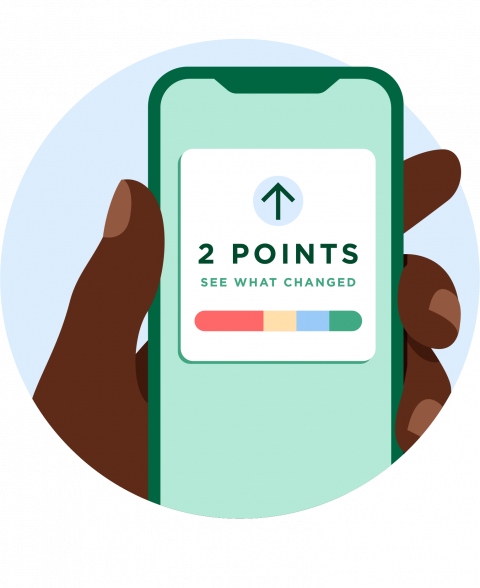 Pros and cons of being an authorized user — or adding one to your credit card
Decrease your credit utilization to help build your credit score.
This is the main benefit for many authorized users. By relying on a trusted friend or family's member's strong credit history, you can grow your own credit.
Get credit without a credit check.
To become an authorized user, only basic personal information is needed — things like your name, address, birthdate and Social Security number. This lowers the barrier of entry to credit for authorized users and speeds up the process.
Help children establish credit by adding them as authorized users.
Before children are eligible to apply for a credit card on their own, parents may be able to add them as authorized users to help establish their credit at a young age. Then, when they're eligible to apply for their own, they'll have a strong foundation to build upon.
If the authorized user is permitted to use the card (rather than just hold it), the primary user can expect to see a boost in rewards. But primary users should make sure that they can cover the costs of the extra spending.
Bolster credit scores by keeping older accounts active.
Credit scores are calculated using several factors, including credit age, or the average age of all your credit accounts. Instead of closing older accounts that aren't used much, primary users can reap a benefit by adding an authorized user to an older account to keep it active.
Primary users are on the hook for payments.
The risk for primary users is steep since they are legally responsible for paying off the credit card balance, including expenses incurred by an authorized user. Picking a trustworthy authorized user and setting the ground rules early are keys to success. For extra protection, primary users can set spending limits for authorized users on some credit cards.
Adding an authorized user can boost annual fees.
Some card issuers charge an additional, though reduced, annual fee for authorized users. Paying that fee — on top of annual fees that can be as high as a few hundred dollars — can make adding an authorized user less attractive.
Age requirements can be an issue.
Some lenders have age requirement minimums for authorized users and won't report to the credit bureaus unless the user meets that threshold. Call your issuer to check what age requirements it has for authorized users.
Mismanagement can create tensions in important relationships.
Since authorized users are typically added to trusted friends and family members' accounts, the stakes can be high. Following through with jointly established guidelines and treating the relationship with care are crucial for making this financial relationship work.
Alternatives to becoming an authorized user