3 Main Budget Categories
Divvy your income into three categories: needs, wants, and savings and debt repayment.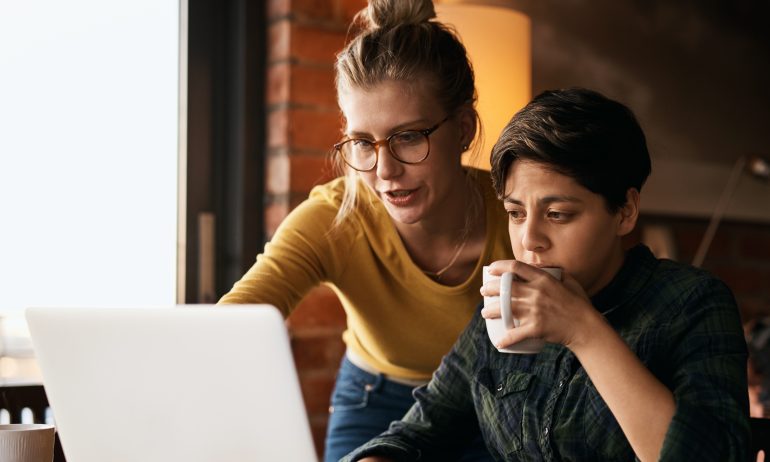 Many or all of the products featured here are from our partners who compensate us. This may influence which products we write about and where and how the product appears on a page. However, this does not influence our evaluations. Our opinions are our own. Here is a list of our partners and here's how we make money.
"Winging it" may work fine for tossing a salad or singing late-night karaoke, but not so much for managing your money. Without a strategy, it's easy to overspend and neglect important goals, like saving for retirement.
That's why we like budgets, which provide a plan for your income. Making this road map requires you to consider budget categories and determine how much of your earnings should go toward each of them.
What are the 3 main budget categories?
NerdWallet recommends the 50/30/20 rule, which breaks down your after-tax monthly income into three budget categories:
These are expenses that you must pay in order to live and work, such as a mortgage or rent and car maintenance. They should account for about 50% of your spending.
These are expenses that don't qualify as needs and don't include your savings and payments toward debt. If you can live and make money without it, it's probably a want. This category should account for 30% of your spending. Wants vary from person to person and from situation to situation. So sometimes it can be hard to distinguish needs from wants. For example, if you use a bike to get to work every day, its price and upkeep costs are needs. If you use a bike for fun only, it's a want.
3. Savings and debt repayment
This category includes expenses that help your future self and should account for 20% of your income. Use this category for building an emergency fund and setting aside money for retirement. Prioritize contributing at least enough to snag the employer match on your 401(k), if you're offered one. You can also fund an individual retirement account (IRA).
As for debts, focus first on any toxic debt you may have, such as high-interest credit cards, personal and payday loans, car title loans and rent-to-own payments. Feel good about your emergency fund and retirement savings, and toxic debts are paid off? Nice work. This category could also include payments beyond the minimum balances on lower-rate debts, like a mortgage. (Learn the difference between good and bad debt.)
What to do with budget categories
You're on a roll now. Keep up your budgeting momentum by using a 50/30/20 budget calculator. Input your monthly net income, and the calculator will show how much of it should go toward each of the three categories, according to the 50/30/20 rule.
Or approach your budget from the flip side by first tallying your monthly expenses within each category. (Here's a list of sample expenses sorted by category that can help you think about your own expenses.) Divide that total amount of expenses by your monthly take-home income to see how your spending compares to the 50/30/20 budget breakdown.
For example, say your monthly net income is $1,500, and your wants add up to $600. The cost of those wants divided by income equals 0.4, or 40% — higher than the target 30% for wants.
If you find that your wants exceed 30%, as in the example, use that information to adjust your spending. Scout for unnecessary expenses you can cut without missing out. (Do you really use all four of your subscription services, anyway?) Maybe there are other wants that just need to be dialed back, like dining out.
Remember: The goal is to work toward 50/30/20, and it may take many tweaks in behavior to get there.
Before you build a budget
NerdWallet breaks down your spending and shows you ways to save.