How to Buy a Diamond Online
Do your homework before you buy a diamond online.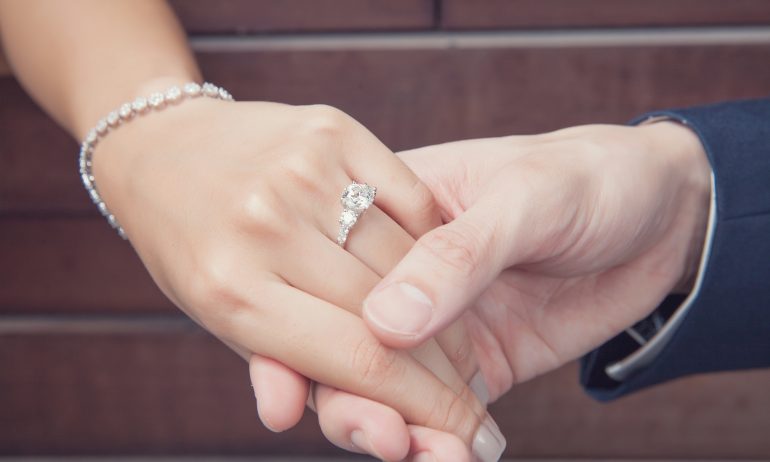 Many or all of the products featured here are from our partners who compensate us. This influences which products we write about and where and how the product appears on a page. However, this does not influence our evaluations. Our opinions are our own. Here is a list of our partners and here's how we make money.
You can buy just about anything online. Even some purchases that seem best suited for an in-store experience have crossed over into the cyberworld. That includes a girl's best friend — diamonds.
Websites offer convenience, but buying jewelry without seeing it in person can be challenging. Here are some tips to keep in mind if you're thinking about purchasing a diamond online.
Before you build a budget
NerdWallet breaks down your spending and shows you ways to save.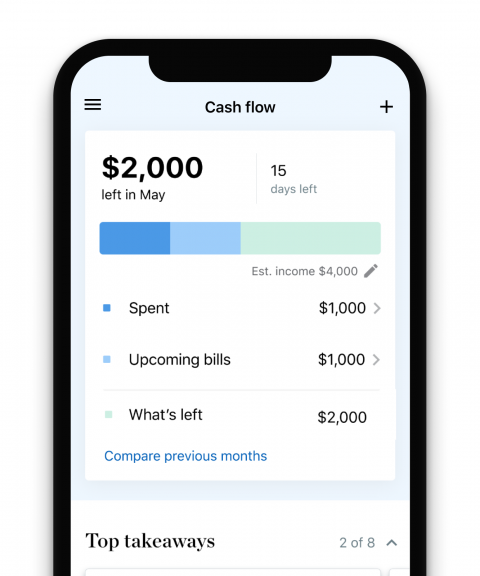 As you start your jewel quest, set a budget first, then decide which characteristics are important to you, says Seth Rosen, who heads the International Gem Society.
Diamonds are graded according to the four C's, a system created by the Gemological Institute of America. The four criteria are color, clarity, cut and carat weight. It's important to know where a diamond falls in each of the categories, since these qualities affect a diamond's appearance. Online grading scales can help.
Brenda Harwick, manager of on-campus and lab gemology instruction at the GIA in Carlsbad, California, says some online shoppers overlook the importance of a diamond's cut, which can range from "excellent" to "poor," according to the GIA's diamond cut scale.
"If the cut of the diamond is somewhat poor, then you're going to find that it lacks some of that brilliance — some of that sparkle — that you expect," Harwick says.
Search for a stone that fits within your budget, but pay attention to the four C's. If you buy based on a lower price alone, you could wind up with a diamond that looks more dull than radiant.
Perhaps the greatest fear of any online shopper is that the product description on the internet won't match the item that arrives in the mail.
When it comes to diamonds, the best way to ensure you're getting what was described on a website is a GIA report, which contains an assessment of the stone's four C's. "If you're going to purchase a diamond online, it's really a necessity to have that report," Harwick says.
Diamonds typically are shown with their unique GIA report number. While you're browsing, you can run a check on the GIA's website to confirm that the report shown with a diamond matches the GIA's database.
The report is "like an insurance policy because it's telling you what you're getting," Harwick says.
You'll also want to verify that the diamond seller is legitimate. Read customer reviews on the site and elsewhere online. Check for a Better Business Bureau accreditation. Use a credit card as your method of payment to have the best shot at disputing the charge in case of fraud.
Also, look into the return policy. You'll want to have some way to return the diamond if you change your mind. Return policies should be outlined on a seller's website, so read the fine print. Many online sellers offer a 30-day money back guarantee, says Ira Weissman, founder of The Diamond Pro, an educational website.
"

Make sure you're familiar with an online jeweler's shipping policy. Look for companies that will insure the package and require a signature upon delivery.

"
Make sure you're familiar with an online jeweler's shipping policy. Look for companies that will insure the package and require a signature upon delivery.
Weigh your in-store options
Finally, make sure you're comfortable with your purchase.
If you're afraid of making a mistake, Rosen recommends working with a jeweler who looks at the stone in person, although you'll likely pay more for this service. The GIA suggests finding an online seller that also has a physical location where you can see the diamond.
"All other things being equal, you can get a better price if you buy a diamond online," says Rosen, who also runs a custom jewelry business called CustomMade. "That's the good news. The bad news is it's very, very difficult, if not impossible, to buy a diamond online and truly understand what you're going to get."
Rosen warns against letting online research make you think you know exactly what will arrive in the mail. He says diamonds with the same clarity grade can look different, depending on the location of imperfections.
But Weissman says that online jewelry retailers like James Allen and Blue Nile offer high-quality images and videos of their diamonds, so shoppers can see what they're getting.