Chapter 7 Bankruptcy: What It Is and How to File
Chapter 7 can wipe out overwhelming debt, with notable exceptions such as student loans.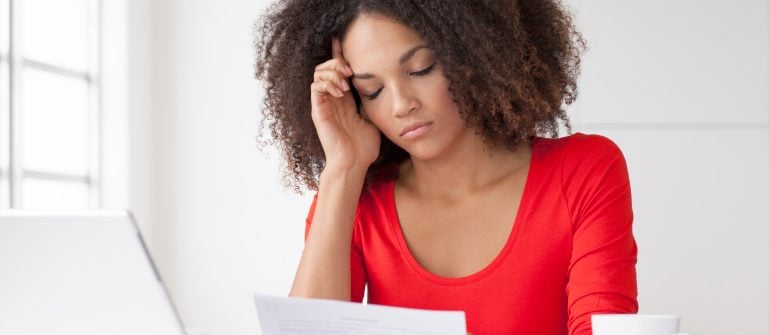 Many or all of the products featured here are from our partners who compensate us. This influences which products we write about and where and how the product appears on a page. However, this does not influence our evaluations. Our opinions are our own. Here is a list of our partners and here's how we make money.
Chapter 7 bankruptcy can wipe out many forms of overwhelming debt under the protection of a federal court. You may have to give up some assets, like an expensive car or jewelry, but the vast majority of filers do not. Chapter 7 bankruptcy is the fastest and most common form of bankruptcy.
Chapter 7 bankruptcy erases most unsecured debts, that is, debts without collateral, like medical bills, credit card debt and personal loans. However, some forms of debt, such as back taxes, court judgments, alimony and child support, and student loans generally aren't eligible. Chapter 7 bankruptcy will leave a serious mark on your credit reports for 10 years. During this time you'll likely find it harder to get credit. Even so, you'll probably see your credit scores start to recover in the months after you file.
Read on to learn about how you can qualify for Chapter 7 bankruptcy, how to file, whether this debt relief option is right for you, and how to rebuild after bankruptcy.
Do you qualify for Chapter 7 bankruptcy?
To qualify for Chapter 7 bankruptcy you:
Must pass the means test, which looks at your income, assets and expenses.

Cannot have filed a bankruptcy petition (Chapter 7 or 13) in the previous 180 days that was dismissed because you failed to appear in court or comply with court orders, or you voluntarily dismissed your own filing because creditors sought court relief to recover property they had a lien on.
How do you file Chapter 7 bankruptcy?
You can probably complete the process within six months. You'll have to follow several steps.
Credit counseling: You must complete pre-file bankruptcy counseling from a qualified nonprofit credit counseling agency within 180 days before filing.

Find an attorney: Before diving into the various forms required to file Chapter 7, find a qualified bankruptcy attorney to help. It's hard to find money for a lawyer when you need debt relief, but this is not a DIY situation. Missing or improperly completed paperwork can lead to your case being thrown out or not having some debts dismissed.

File paperwork: Your attorney will help with filing your petition and other paperwork. But it's on you to gather all relevant documentation of your assets, income and debts. An automatic stay goes into effect at this point, meaning that most creditors cannot sue you, garnish your wages or contact you for payment.

Trustee takes over: Once your petition is filed, a court-appointed bankruptcy trustee will begin managing the process.

Meeting of creditors: The trustee will arrange a meeting between you, your lawyer and your creditors. You'll have to answer questions from the trustee and creditors about your bankruptcy forms and finances.

Your eligibility is determined: After reviewing your paperwork, the trustee will confirm whether you're eligible for Chapter 7.

Nonexempt property handled: The trustee determines whether assets that aren't exempt are worth selling so proceeds can go to creditors. Nonexempt property can be jewelry, or the equity in your house or car if it's higher than your state's exemption limit. The majority of individual Chapter 7 cases, however, are "no asset" cases where there are no nonexempt items to liquidate.

Secured debts: To resolve your secured debts, the property held as collateral may be ordered returned to the creditor. Or you may be able to redeem the collateral (you pay the creditor what it's worth now) or reaffirm the debt (arrange to exclude the debt from bankruptcy and continue to pay it back).

Education course: Before your case is discharged, you'll have to take a financial education course from a qualified nonprofit credit counseling agency.

Discharge: Three to six months after filing your petition, your case will be discharged, meaning that eligible debts are forgiven. Shortly thereafter your case will be closed.
Is Chapter 7 bankruptcy right for you?
You don't have many assets.

Your problem debts total more than 50% of your annual income.

Your problem debts can be discharged, or forgiven, by Chapter 7. These include debts such as medical bills, credit card debt and personal or payday loans.

It would take five years or more to pay off your debt, even if you took extreme measures.
Some debts typically can't be erased in bankruptcy, including recent taxes, child support and student loans. Bankruptcy still may be an option for you, though, if erasing other kinds of debt would free up enough money to pay the debts that can't be erased.
The other common form of consumer bankruptcy, Chapter 13, may be better if you have more assets or secured debts, and can repay some or all of what you owe.
Other debt relief options are available, too, such as a debt management plan through a credit counseling agency. Take advantage of the free initial advice that credit counselors and many bankruptcy attorneys offer before deciding on a path.
Rebuilding after bankruptcy
Your financial life — particularly your credit — will need some attention after bankruptcy, but having many debts resolved gives you a good starting point.
Make a financial plan: Build a budget, create financial goals, and consider enlisting the free help of a nonprofit credit counselor to help you along the way.
Frequently asked questions
Will filing for bankruptcy ruin my credit?
What about filing for bankruptcy on my own?
How long does it take to file bankruptcy?