How Often Can You File Bankruptcy?
There is no limit on how many times you can file bankruptcy, but there is a waiting period between filings.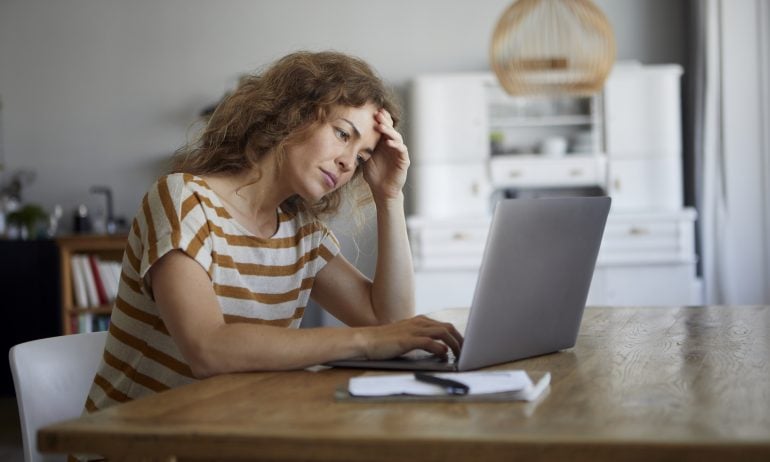 Many or all of the products featured here are from our partners who compensate us. This may influence which products we write about and where and how the product appears on a page. However, this does not influence our evaluations. Our opinions are our own. Here is a list of our partners and here's how we make money.
Dealing with immense debt or a fiscal emergency can occur more than once in your life. While it's often possible to rebuild credit after bankruptcy, filing for bankruptcy again is sometimes the best remedy. When facing such troubled times, bankruptcy may be the best remedy.
While there is no limit to how many times you can file bankruptcy, there are limits on how frequently you can file. If you've had debts discharged in a bankruptcy, there's a waiting period that's based on when you previously filed and depends on the type of bankruptcy.
The court "discharges" your case when you've satisfied the conditions of the bankruptcy. It releases you from obligation to repay the debts included in your bankruptcy and protects you from creditor collection efforts on them.
If you're considering filing again, first answer these questions:
Did your most recent bankruptcy end in a discharge?

What was the filing date for that bankruptcy?
Here are some scenarios for discharged bankruptcies and how long you'll need to wait to file again.
Filing Chapter 7 after a Chapter 7 discharge: 8 years
If you had a Chapter 7 that resulted in discharge of your debts, you must wait at least eight years from the date you filed it before filing Chapter 7 bankruptcy again.
While Chapter 7 is typically the quickest form of debt relief, the eight-year period to refile is the longest waiting time between cases.
Filing Chapter 13 after a Chapter 13 discharge: 2 years
If you had a Chapter 13 bankruptcy discharge and are looking to file again, you must wait two years from the previous filing date.
While this is the shortest time allowed between any two filings, it is also the rarest sequence because a Chapter 13 restructuring typically takes three or five years to repay. But a Chapter 13 can sometimes be discharged early due to additional extreme hardship.
Filing Chapter 7 after a Chapter 13 discharge: 6 years
After a Chapter 13 discharge, the standard waiting time before you can file Chapter 7 is six years from the previous filing date.
The six-year wait can be waived if you paid your unsecured debts in full in your original Chapter 13 case or if you paid at least 70%, your plan was made in good faith and you made your best effort to repay.
Filing Chapter 13 after a Chapter 7 discharge: 4 years
After a Chapter 7 discharge, you must wait a minimum of four years from its filing date before you can open another case.
You may be able to avoid the four-year wait and file Chapter 13 immediately with the caveat that your new Chapter 13 cannot be discharged. You might want to do this to set up a payment plan for debt you couldn't wipe out in your Chapter 7. When you follow a Chapter 7 with a 13 in order to handle remaining debts under a payment plan, it's sometimes nicknamed a "Chapter 20."
What if my previous case wasn't discharged?
Sometimes the bankruptcy court dismisses or ends a case without a discharge. That could happen if you failed to appear in court, ignored a court order or voluntarily dismissed your own case because a creditor filed a motion to continue collection efforts. If your case was dismissed, you have to wait 180 days to file again. Note that subsequent filings might not earn you the automatic stay of collection, repossession and foreclosure actions. So you may not be as shielded from creditors pursuing payment.
In other instances, courts can deny the discharge of your debts in a bankruptcy. Reasons for denial include failure to provide documents, hiding assets or perjury.
Sign up for an account to link your cards, loans and accounts to manage them all in one place.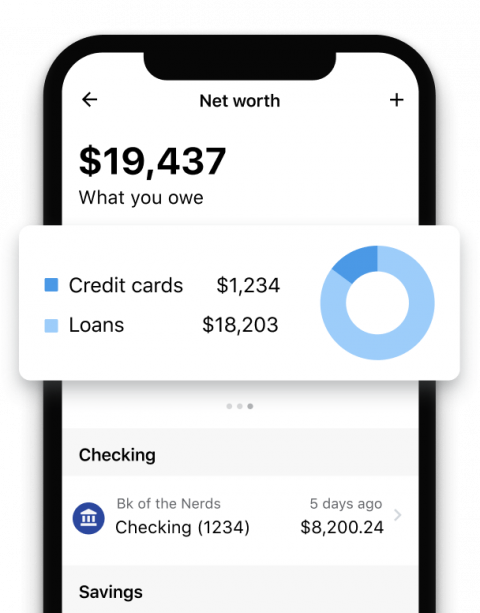 The bankruptcy process can be a daunting one. Hiring a qualified bankruptcy attorney to guide you through it is generally recommended to ensure a successful filing, and you'll have to complete mandatory bankruptcy counseling. Making a mistake with forms or overlooking a deadline could lead to your case being thrown out, setting back your progress.