Child Care Doesn't Have to Drain Your Bank Account
Sticking to a child care budget can be tough. These tips can help keep you on plan.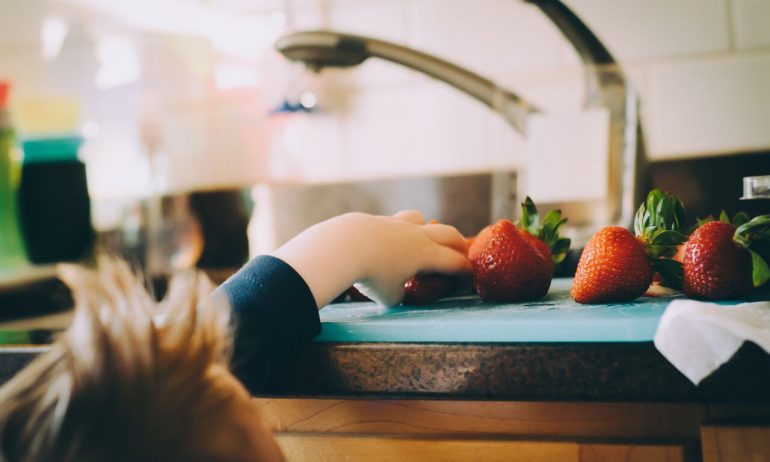 Many or all of the products featured here are from our partners who compensate us. This influences which products we write about and where and how the product appears on a page. However, this does not influence our evaluations. Our opinions are our own. Here is a list of our partners and here's how we make money.
Children are expensive. In addition to basics like food and clothing, there's the cost of child care. Nearly 1 in 3 families spends 20% or more of their income on child care — baby sitters, day care and nannies — according to a 2017 survey from Care.com.
Because of generally lower incomes, millennial parents can bear an even heavier burden. The cost of center-based child care for two children ranges from 45% of a single millennial's median income in Mississippi to 119% in Massachusetts, according to a separate study by the nonprofit group ChildCare Aware.
Parents are increasingly prepared to factor the costs of child care into their planning. The Care.com survey found that 72% of parents said their budgets included child care costs, up from 58% in 2014.
"

In a 2017 survey, 72% of parents said their budgets included child care costs, up from 58% in 2014.

"
Of course, having a budget isn't the same as sticking to it. Thirty percent of the parents who set up a budget that included child care couldn't stay within its limits, according to the survey. That's no surprise, with the average cost of day care for one infant at $211 per week, or almost $11,000 per year.
Eighty-one percent of parents said child care is worth the money they spend, but there's no reason it has to keep busting budgets. If you're a parent, here's how to stop the slow grind of child care costs from chewing up your bank account.
As with most services, the cost of child care can vary widely. Research promising child care centers, then whittle that list by how the cost fits with the family budget. Some centers offer perks that might make the price more reasonable, like transportation or multiple-child discounts. The No. 1 concern when considering child care is safety, but there is no shame in factoring in the cost.
Open a dependent-care FSA
A dependent-care flexible spending account is a great way to save on child care. While many employers offer dependent-care FSAs, 30% of parents surveyed by Care.com weren't aware of this type of account. Here's what they offer.
Parents can deposit up to $5,000, pretax, into a dependent-care FSA each year. Parents must use all the money on child care costs by the end of each year. If you end up with a surplus, you can use the money for qualifying summer programs.
Parents shelling out cash for child care should take advantage of the Child and Dependent Care Tax Credit. Depending on your income, this credit covers 20% to 35% of child care costs up to $3,000 for a child under 13 (up to $6,000 for two or more children). The credit is not refundable — meaning it doesn't come into play if you owe no income tax. Still, it's worth checking out.
Start a baby-sitting co-op
Because parents are apt to bond with other moms and dads via lack of sleep and personal care, they may want to combine forces to share baby-sitting duties for short stints. Each time one parent watches a kid or kids, he or she gets time banked into a co-op account. Then, when that parent's kid is watched by another member of the co-op, that time is deducted.
This strategy can help parents save money for other important things, like dining out once in a while. Or they can invest in a 529 plan, because college starts basically tomorrow.
NerdWallet makes managing your money easy with a single view of your finances. Sign up for free.