How Often Do Credit Scores and Credit Reports Update?
Credit scores vary and can change quickly, because your credit reports update with new data throughout the month.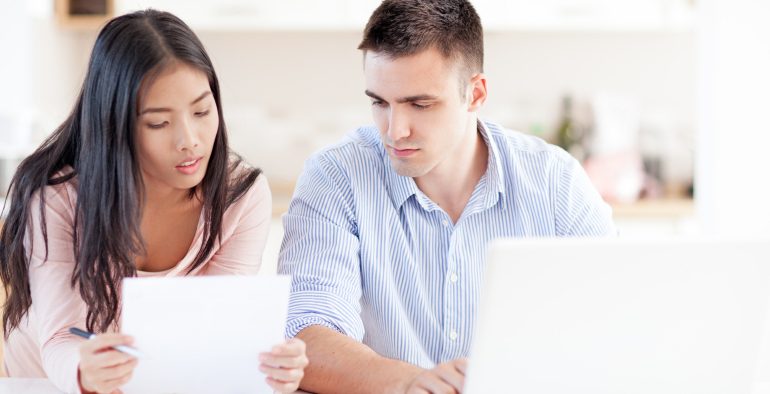 Many or all of the products featured here are from our partners who compensate us. This influences which products we write about and where and how the product appears on a page. However, this does not influence our evaluations. Our opinions are our own. Here is a list of our partners and here's how we make money.
Working to improve poor credit is largely a waiting game. You may be disappointed at how slowly improvement seems to occur and impatient about seeing results.
To understand how often and why credit scores change, it helps to know how often credit reports, the source of the data that is used to calculate scores, are updated with fresh information.
Get score change notifications
See your free score anytime, get notified when it changes, and build it with personalized insights.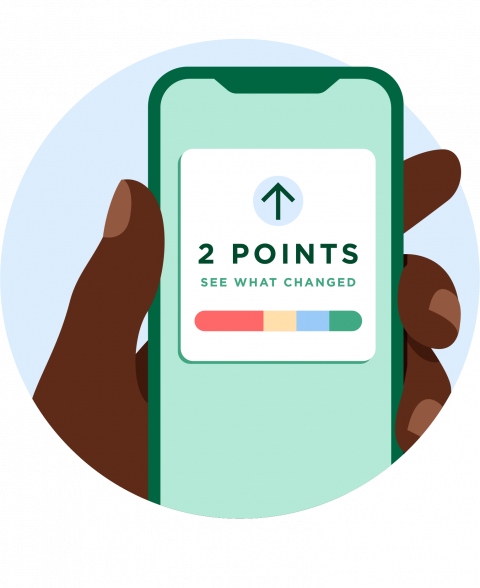 How often do credit scores update?
Credit scores typically are calculated on demand. To calculate a score, information on one of your credit reports is run through a proprietary formula. The most common ones are by FICO and VantageScore.
Because your credit reports are updated as new information arrives, scores fluctuate, depending on what's in your credit reports.
The score you get will vary, depending on:
Which scoring company was used. FICO and VantageScore consider much the same credit score factors but weight them a bit differently.

Which credit bureau supplied the credit report information. Not every creditor reports to all three major credit bureaus, so your report data varies at each.

What the score will be used for — a credit card, mortgage or car loan, for example. Most scores use a range of 300-850 but some specialty scores have different ranges.
How often do credit reports update?
Most creditors report to credit bureaus monthly. However, they report data at different times throughout the month, and they may report to only one or two credit bureaus instead of all three.
The credit bureaus add new information once it's reported to them, according to TransUnion. That means your reports are continually evolving.
Once your credit report updates, the new data will be reflected in your credit score next time it's calculated.
How to check your credit reports
It's wise to periodically check your credit reports to make sure they're accurate. Consumers have free weekly access to their reports from all three bureaus; request them by using AnnualCreditReport.com.
While waiting for improvement can seem like watching paint dry, there are habits — aside from checking credit — that will help you build good credit and maintain it.
Most changes to your credit scores happen incrementally, but there are exceptions. The biggest factors in your score are paying on time and how much of your available credit you use. Big, sudden drops in your score are likely to come from:
A late payment: Falling behind on a bill payment by 30 days or more could cause your score to take a big hit. Late payments stay on your credit report for seven years and have a powerful effect on your score. If you've fallen behind with one of your accounts, do your best to get current as soon as you can. A 60-day delinquency is worse than a 30-day delinquency, and a 90-day delinquency is worse still, so it pays to get back into good standing quickly.

Using more of your credit limit: Another major influence on your score is your credit utilization, or how much of your credit limits you're using. A spike in credit card debt will push up your utilization, which can drop your score. But the opposite is also true. If you use a big windfall to pay down credit card debt, your score can benefit. Opening a new credit card can also be a useful strategy for increasing lowering your overall credit utilization, but it's important to research eligibility requirements before you commit to a hard credit pull. Your score will change once the new balance is reported to the credit bureaus.
A large, unexplained swing could be a sign of identity theft and should be investigated. You can keep an eye on your credit score and credit report information with NerdWallet. Checking your own credit doesn't hurt your score.
Keep up with your credit score
We'll let you know when your score changes, and provide free insights for ways to keep building.