How I Ditched Debt: Conquering College Credit Card Balances
Natalie Tomko aimed to pay off $50,000 in credit card debt by her 30th birthday. It took six years, a hardship plan and community support to do it.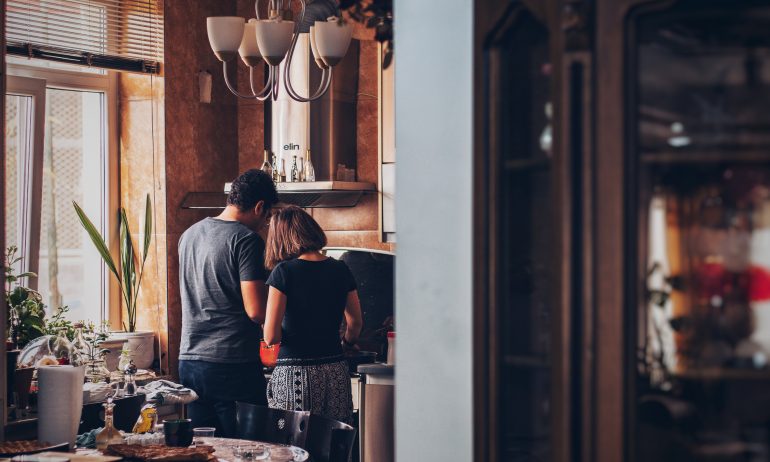 Many or all of the products featured here are from our partners who compensate us. This influences which products we write about and where and how the product appears on a page. However, this does not influence our evaluations. Our opinions are our own. Here is a list of our partners and here's how we make money.
In this series, NerdWallet interviews people who have triumphed over debt using a combination of commitment, budgeting and smart financial choices. Responses have been edited for length and clarity.
In college, Natalie Tomko racked up credit card debt worth $50,000 across eight cards. Despite never missing a payment, Tomko didn't pay more than the minimums and avoided looking at her bills, afraid of the high balances.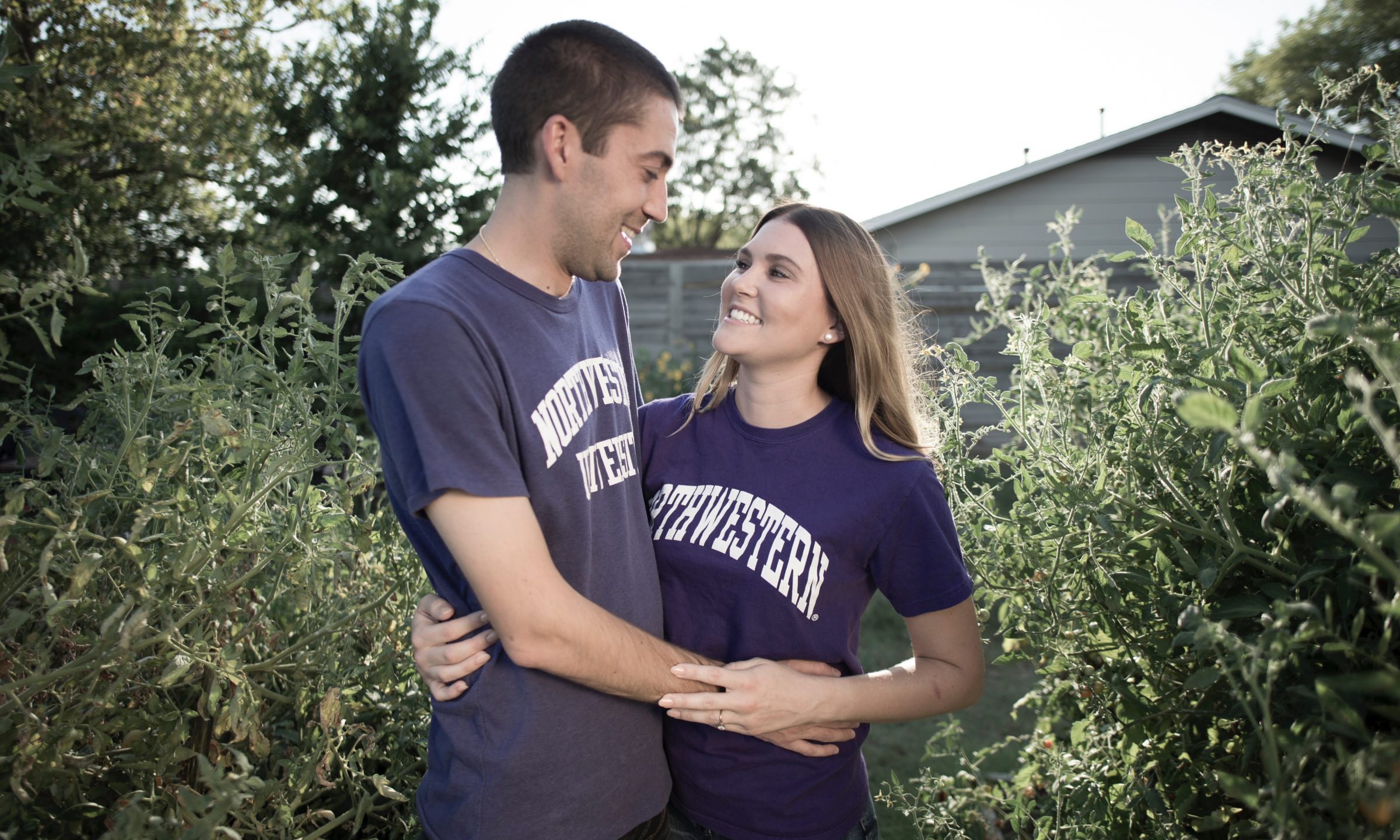 After graduation came the harsh reality of student loan payments on top of the credit card debt. Tomko couldn't afford both kinds of debt. In a panic, she asked her creditors for lower rates and was put on a five-year hardship program. She picked up side hustles and used the debt snowball method to chip away at her balances, determined to pay off the credit cards by age 30.
While on her honeymoon earlier this year, Tomko, 29, made her final credit card payment. As a member of the #debtfree community on social media, she connected with NerdWallet to share her story and inspire others who want to live debt-free.
What was your total debt when you started and what is it now?
$110,000 ($50,000 credit card and $60,000 student loans), and my salary as a web editor was $35,000 in 2012. Today, I have $20,540 of student loan debt; $0 credit card debt.
How did you end up in debt?
I got my first credit card when I was a sophomore in college. It was a Discover card and it was pink, with flowers. For the first year, I diligently paid it off every month with money I made babysitting, working as a barista and on the school newspaper. My parents taught me never to carry a credit card balance.
My junior year, I got two more credit cards. [Tomko received her cards before the 2009 passage of the Card Act that placed restrictions on the issuing of credit cards to those under 21.] That's when things started getting out of hand. I spent more than I could afford on silly things like concert tickets and trips.
Sign up to link and track everything from cards to mortgages in one place.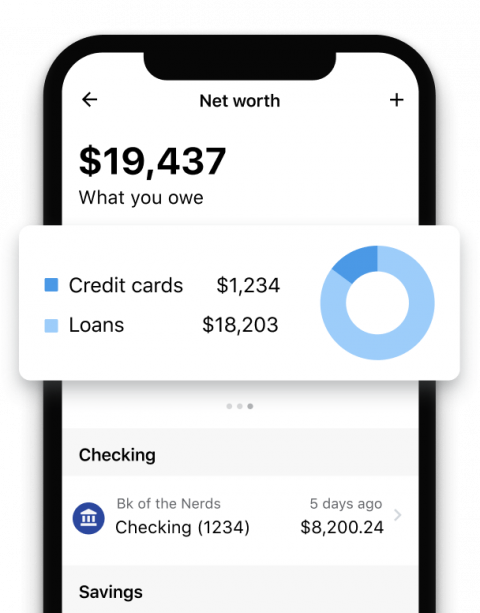 How did you deal with mounting debt?
My statement would come in the mail, and I would dread opening it. I put my cards on auto-pay, so I wouldn't have to look at the balance. I didn't understand how interest worked; every six months I checked my balances and they didn't go down, which was so frustrating.
What made you decide to tackle your debt?
I've had many triggers that made me want to get out of debt, but one moment stands out. It was after graduate school in Kansas. I went to the store for laundry detergent. Five of my credit cards were completely maxed out. I ended up splitting the transaction between the few dollars I had in my bank account and the few dollars I had available on my credit card.
Why did that moment stand out?
It was truly so memorable because I felt so pathetic. I felt like the only person in the world who had been bad with money. It made me feel like a failure, like I would never get out of debt.
"

I felt like the only person in the world who had been bad with money. It made me feel like a failure, like I would never get out of debt.

"
How did you find out about a credit card hardship program?
In 2013, I called [my credit card issuer] to ask about a lower interest rate on two of my credit cards, which had balances of about $15,000 each. The woman on the phone asked me why I wanted a lower rate.
I told her my student loan payments had just come due and that I couldn't afford both. She transferred me to someone who asked about my salary, bank balance and monthly bills, and if I wanted to enroll in a hardship program.
On the program, my rates dropped to 2%, and I had to make fixed monthly payments for five years. My cards were closed immediately and I couldn't apply for another card. If I was late on two payments, I would be removed from the program and my rates would go back up. I finished the program in 2017, a year early.
Tell me about using the debt snowball method to pay off your cards.
(Under debt snowball, you pay off the smallest debt first, then roll the amount you used to pay off that amount toward your bigger debts.)
I found Dave Ramsey when I was searching how to get out of debt online. For my birthday I asked my parents for Financial Peace University [Ramsey's money management class]. I built up my emergency fund and started the debt snowball. In the next two months, I paid off the first credit card and those small victories were so satisfying. Last year, I transferred the balances from my remaining cards to a 0% card from my credit union and paid it off.
"

Find other people [in the same situation] because having a community is the most important part of being successful.

"
Did your income change while you were paying down debt?
I picked up a second job waitressing in 2013 because I didn't have enough money to meet my basic living expenses. Then I started babysitting, dog-sitting, and helping people pack and move. I sold stuff online and started freelance writing after graduate school. I put this income toward my debt.
I changed jobs, moved [from Kansas City] to Texas and got promotions [between 2013 and 2018], so my income eventually went up to $85,000.
What would you tell someone starting out on their debt payoff journey?
Find other people [in the same situation] because having a community is the most important part of being successful. And take care of yourself — you have to support your physical and mental health in order to support your financial health.
What are your financial goals now?
My husband, Michael, and I want to buy a house in the next year. Right now we have a year's worth of [combined income] saved up. We also want to pay off our student loans as soon as possible.
HOW TO TACKLE YOUR OWN DEBT
Ready to face your own debts? Here's where to start: