Fed: Tightened Credit Could 'Substitute for Rate Hikes'
The federal funds rate level is now 4.75% to 5.00%.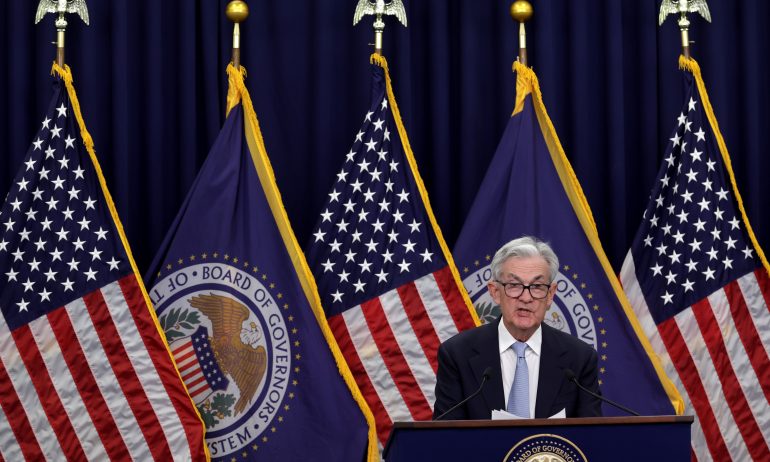 Many or all of the products featured here are from our partners who compensate us. This influences which products we write about and where and how the product appears on a page. However, this does not influence our evaluations. Our opinions are our own. Here is a list of our partners and here's how we make money.
Amid high inflation, persistently low unemployment and a banking crisis, the Federal Reserve announced a 25-basis-point increase to the federal funds rate — the ninth hike since March 2022. The latest hike brings the current rate level to 4.75% to 5.00%.
The rate hike was not a sure thing following the collapse of two U.S. banks due to bank runs: Silicon Valley Bank on March 10 and Signature Bank on March 12.
But the banking crisis could end up serving the Fed's goals; tightening credit conditions could be a "substitute for rate hikes," said Fed Chair Jerome Powell in a press conference following the rate hike announcement.
The Fed seemed undeterred by the banking crisis in its efforts to address persistently high inflation. Powell said the banking system "is strong, it is sound, it is resilient, it's well capitalized."
Prior to the bank failures, Powell indicated that the Federal Open Market Committee, which makes rate decisions, was initially considering ongoing rate hikes. Then it switched gears and even considered a zero rate hike. But ultimately the FOMC determined a 25-basis-point increase was appropriate. 
Although inflation has moderated somewhat since the middle of last year, Powell said at the press conference that it's still not enough to satisfy the Fed. "The process of getting inflation back to 2% has a long way to go and is likely to be bumpy," Powell said.
However, Powell says the Fed no longer anticipates ongoing rate increases will be necessary, but "some additional policy firming may be appropriate." He emphasized that "some" and "may" are the most pertinent words he was using.
Powell said it's possible that the recent events in the banking sector could inform how the Fed determines its future actions. 
"We're looking at what's happening among the banks and asking, 'is there going to be some tightening of credit conditions?'" Powell said, adding that tightened credit conditions could produce a similar effect as rate hikes would.
Powell said the Fed's goal is to bring inflation down to 2%, regardless of the method. But he cautioned that it's unclear how long tighter credit conditions would remain and how impactful it could be on inflation. 
Nerd out on financial news
A NerdWallet account is the smartest way to see the latest financial news and what it means for your wallet.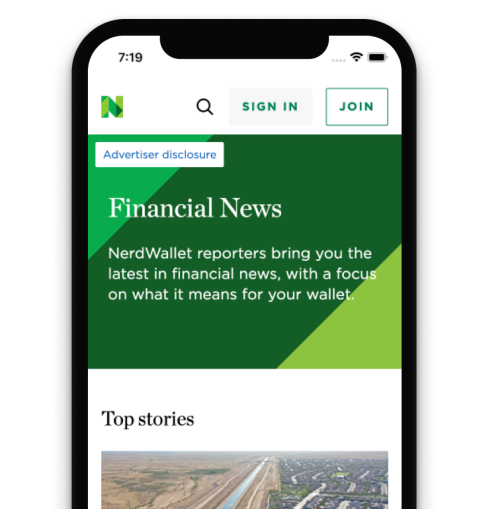 What's happening in the banking sector? 
Confidence in the banking industry was shaken in the immediate aftermath of SVB, Signature Bank and other disruptions:
Credit Suisse had to be rescued on March 19 by its rival UBS in a deal arranged by the Swiss government. Credit Suisse is classified as one of 30 banks crucial for the health of the global financial system, according to the Financial Stability Board, an international body that monitors the global financial system. 
Silvergate Capital Corp., which served the crypto market, announced plans on March 8 to wind down operations and liquidate assets. 
Signature Bank, after collapsing on March 12, had its loans and deposits bought by Flagstar Bank on March 20.
Silicon Valley Bank, after collapsing on March 10, needs a buyer, and the Federal Deposit Insurance Corp. is still looking. 
First Republic Bank saw its stock tumble so quickly last week that on March 16, a group of 11 of the nation's largest banks had to inject a $30 billion lifeline in order to suppress a bank run. 
The banking crisis continues to roil markets and is sparking discussion once again about regulations in the financial sector. On Wednesday, Sen. Rick Scott (R-Fla.) and Sen. Elizabeth Warren (D-Mass.) unveiled a bipartisan Federal Reserve oversight bill that would hold the Fed accountable for lapses in regulatory oversight in the banking industry. It calls for replacing the Fed's internal inspector general with an independent one to oversee both the Federal Reserve and the Consumer Financial Protection Bureau. 
Photo by Alex Wong/Getty Images via Getty Images
A previous version of this article misspelled the name of Silvergate Capital Corp. The article has been corrected.