Gig Drivers Want a Minimum Wage. Here's How That's Going for Them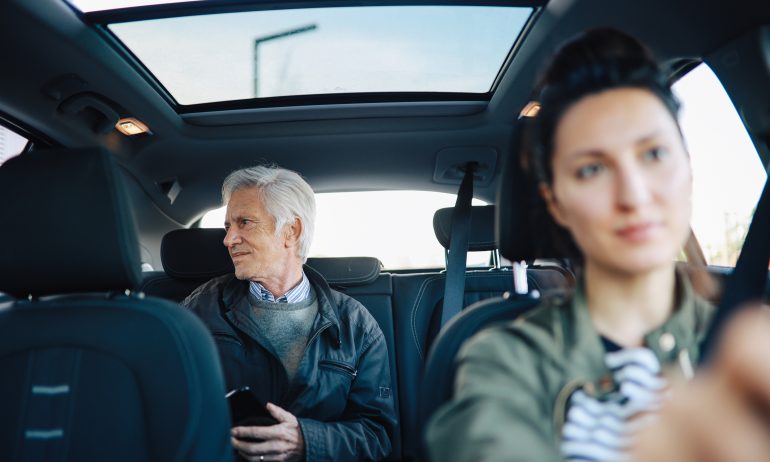 Many or all of the products featured here are from our partners who compensate us. This influences which products we write about and where and how the product appears on a page. However, this does not influence our evaluations. Our opinions are our own. Here is a list of our partners and here's how we make money.
It's been more than a decade since ride-hailing and delivery apps came onto the scene and gave rise to the gig economy. Uber led the way in 2009, relying on independent contractors to transport passengers using their own vehicles when it fit their schedules. Since then, Uber's business model has spread far and wide, creating an army of app-based drivers working for a variety of companies.
But time has shown that driving for these apps isn't as great a gig as it seemed. As independent contractors, drivers who shuttle people around or deliver goods to your door are left out of labor laws that set pay standards. As a result, it's common for app-based drivers to earn less than their state's minimum wage.
The federal minimum wage of $7.25 per hour hasn't changed since 2009. But 30 states and Washington, D.C., have minimum wages set above that federal minimum. Read more about minimum wage.
In battles playing out in city halls and state legislatures across the country, lawmakers are attempting to change that reality with new rules that raise wages and extend common worker protections to some gig drivers. Here's a look at what's at stake.
Many app-based drivers don't earn minimum wage
Typically, an app-based driver is paid a base fee per trip, plus tips. How much they earn fluctuates, with each app's algorithm adjusting base pay depending on customer demand and other factors.
Because app-based drivers are classified as independent contractors, they pay work expenses out of their own pockets. That means that in addition to regular living expenses, their wages have to cover business expenses, such as taxes, health insurance, vehicle maintenance and fuel.
A number of studies have documented gig workers' subminimum wages.
Nearly a third of gig workers (29%) reported earning less than the minimum wage in their state, according to a June 2022 report by the Economic Policy Institute.

In New York City, where the minimum wage is $15 per hour, app-based delivery drivers earn an average of $11.12 per hour after deducting expenses, according to a November 2022 study by the New York City Department of Consumer and Worker Protection.

In Chicago, Uber and Lyft drivers earned $12.72 per hour after expenses in 2021, according to a study by the Illinois Economic Policy Institute and the University of Illinois at Urbana-Champaign. In 2023, the city's minimum wage is $15.80 per hour for employers with 21 or more workers.
Where driver minimum wage rules are already in place
Galvanized by low pay and a lack of worker protections, drivers have pushed for new laws that force companies to raise wages. For now, app-based drivers have secured their own minimum wages in New York City, California and Washington state. Here's a look at those rules.
New York City enacted the first minimum wage for rideshare drivers. The city's Taxi and Limousine Commission established a per-trip payment formula to ensure drivers earn an hourly rate that equates to the city's $15-per-hour minimum wage. Based on a typical ride, drivers could expect to earn $17.22 per hour after expenses. It's higher than the city's minimum wage because it accounts for the payroll taxes and time off that drivers, rather than employers, must cover themselves. The pay rate took effect in February 2019.
Track all the money you make
See the ins and outs of your cash, cards, and bank accounts at a glance.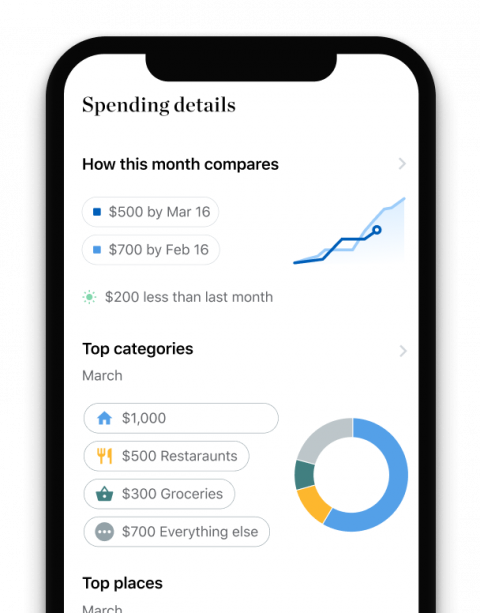 New York is in a legal battle over a second law that would set a similar minimum wage for app-based delivery drivers working in the city. The New York City Council established a $17.96-per-hour minimum wage for delivery drivers, which doesn't include tips. The law was set to take effect in July but was put on hold after DoorDash, Uber and Grubhub filed lawsuits.
Seattle requires ride-hailing apps to pay drivers the equivalent of the city's minimum wage after expenses. In 2023, the city's minimum wage is $18.69. Like in New York, the city created a formula that sets per-minute and per-mile rates. The rules took effect in January 2021.
In 2022, the city passed a second law establishing a minimum wage for app-based delivery drivers working for companies like DoorDash, Grubhub and Instacart. The law requires companies to pay a minimum of $5 per delivery and sets a per-mile and per-minute rate for delivery drivers that are equivalent to the city's minimum wage for large employers. The law will take effect in January 2024.
California voters established a minimum pay rate for app-based rideshare and delivery drivers through a 2020 ballot initiative known as Proposition 22. The measure requires app companies to pay drivers 120% of the local minimum wage for time spent driving. Companies also are required to pay a health insurance stipend to drivers who work more than 15 hours per week and cover medical costs and some lost wages if a driver gets injured on the job.
Prop. 22 was a controversial initiative. Its main purpose was to exempt rideshare and delivery companies from a new state law that would've required them to classify drivers as employees rather than independent contractors. Keeping drivers classified as independent contractors is cheaper for rideshare and delivery companies, because they don't have to pay the costs of standard employee benefits and protections, according to the California Legislative Analyst's Office.
Uber, DoorDash, Lyft, Instacart and Postmates spent upward of $205 million on the campaign to pass Prop. 22. Opponents of Prop. 22 filed a lawsuit challenging its constitutionality. The California Supreme Court has agreed to hear the case.
Washington passed a statewide law raising rideshare drivers' pay and guaranteeing certain rights. The state set minimum per-mile, per-minute and per-trip rates, which are highest in Seattle. Under the law, which took effect Jan. 1, 2023, rideshare drivers also get sick time and workers compensation coverage.
Though not always successful, proposals for app-based driver minimum wages are popping up across the country.
The latest attempt took place in Minneapolis, where city council members approved an ordinance on Aug. 17 that would have ensured that Uber and Lyft drivers earn the equivalent of the local minimum wage of about $15 per hour for any work performed within city limits.
The ordinance was strongly opposed by the rideshare companies, which threatened to stop operating in Minneapolis. A few days after the ordinance passed, the city's mayor vetoed the measure. (In lieu of the law, Minneapolis Mayor Jacob Frey says he "secured a commitment from Uber" to pay drivers working in the city at least $15 per hour, according to news reports.)
Before city officials in Minneapolis approved minimum pay standards for rideshare drivers, Minnesota legislators passed a statewide rule. The state law followed the same fate as the city ordinance: Gov. Tim Walz vetoed the measure in May.
Measures are under consideration in the Massachusetts Legislature and the Chicago City Council.