Global Test Market Review: Online Surveys
Global Test Market is a decent choice with its wide selection of redemption options and generally attainable cash-out thresholds.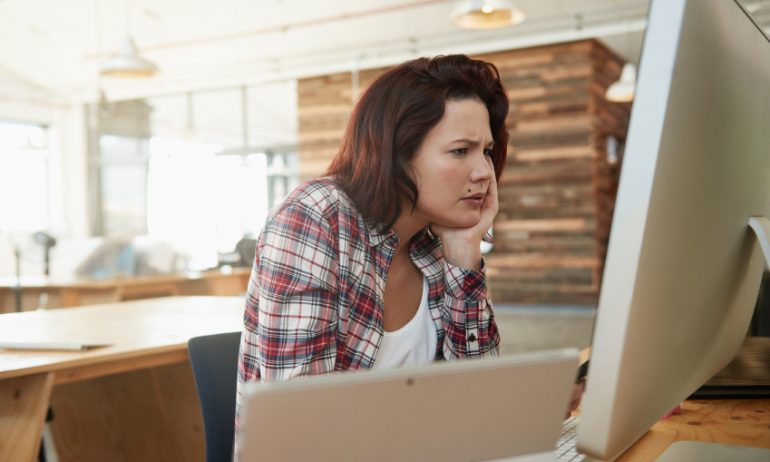 Many or all of the products featured here are from our partners who compensate us. This may influence which products we write about and where and how the product appears on a page. However, this does not influence our evaluations. Our opinions are our own. Here is a list of our partners and here's how we make money.
[Editor's note: Since we tested this site in 2017, it has merged with MySurvey to become LifePoints, according to .]
Global Test Market is one of many websites where users can take . Does this one deliver? I spent almost five hours over five days trying it out. This site has its faults, but overall, it offered a steady stream of surveys and attainable options to redeem points.
Global Test Market's dashboard has an uncluttered look and is easy to use. There were surveys available to take almost always, which is often not the case on other sites. Out of the five hours I had to test this site, I filled four hours and 47 minutes with surveys.
All surveys come with a time estimate. Most also show a progress bar after the survey starts, indicating the portion completed. In general, the time estimates were accurate, except for a couple of surveys that required almost double the quoted time to complete. The surveys often were filled with repetitive questions about my age, race, address and income, which are common across survey sites.
Some surveys required more endurance to get through, like one that asked me to pair up photos of women with the various fruit options they seemed likely to enjoy, which was tedious because it took 15 minutes to complete. That can be a tall order when you're spending hours blazing through surveys each day.
I tried 41 surveys on Global Test Market and qualified for nearly a third of them. That's a solid success rate compared with other survey sites NerdWallet tested. Qualification rates will vary according to a user's profile (in my case, a 20-something woman living in an urban area).
One of the most annoying aspects of online surveys is that you can be disqualified while taking one. The timing of those disqualifications varied: sometimes I was "screened out" within a few minutes of starting a survey, while other times it took eight to 14 minutes to find out that I didn't meet a survey's requirements.
Global Test Market compensated me in the form of sweepstakes entries each time I was booted from a survey, but that didn't do anything for my bank account.
Global Test Market users are rewarded in the form of LifePoints and entries into quarterly sweepstakes in which the top prize is worth $500. Members can redeem LifePoints for gift cards, e-certificates, charity donations or cash via PayPal.
You need at least 1,000 points before you can redeem them. I was able to surpass that after nearly five hours on the site, ending with 1,110 points (including 10 points for answering profile questions when creating my account) and 260 "sweeps" entries.
Those interested in redeeming their points for cash through PayPal will need at least 1,200 points to qualify for the smallest amount, $10. That's an exchange rate of 120 LifePoints per dollar. Based on that rate and the amount of time I spent filling out surveys, I earned about $1.92 per hour. Of course, that rate would have jumped if I had won the sweepstakes, but I didn't.
However, that exchange rate doesn't hold true across the board. For example, I found a $10 TJX gift card for 1,150 points (that's a slightly more favorable 115 points per dollar) as well as a $50 Macy's gift card for 5,600 points (112 points per dollar). So if you pick a particular store, you may be able to score a better deal.
Among the many , taking online surveys isn't the best option. Chances are you'll wind up spending hours in front of a computer screen and earn only enough for a couple cups of coffee. That said, the work is easy — you could probably tackle most of these surveys while watching TV.
If you decide to try taking surveys, is a decent choice with its wide selection of redemption options and generally attainable cash-out thresholds.
Regardless of the site, consider setting up a separate email account to avoid clogging up your regular inbox. It's also smart to take breaks to rest your eyes and install anti-malware protection on your computer for good measure.