How I Ditched Debt: Keeping a 'Passion for Fashion' on the Road to Repayment
Many or all of the products featured here are from our partners who compensate us. This influences which products we write about and where and how the product appears on a page. However, this does not influence our evaluations. Our opinions are our own. Here is a list of our partners and here's how we make money.
In this series, NerdWallet interviews people who have triumphed over debt. Responses have been edited for length and clarity.

When Caitlin Forni got in to her first-choice college, Johnson & Wales University in Providence, Rhode Island, she had a new start in a new city and a major in fashion merchandising on her mind.
Like a lot of recent high school graduates, the Connecticut native says any debt she'd have after attending the out-of-state school seemed like a "far-off reality."
Though she graduated in 2009 with a bachelor's degree in sports, entertainment and event management, she held onto her love of fashion. She says she was determined not to let her $65,000 student loan bill keep her from buying an outfit.
Instead of slashing her spending, Forni focused on boosting her income to repay her loans. She says her dedication to her career lifted her to higher-paying positions that left room for bigger payments toward her debt.
Alongside her professional success, Forni and her soon-to-be husband began picturing a life for themselves, and both wanted that life to be debt-free.
She had spent seven years working as an executive assistant and paying the minimum amount due each month. A few years into her repayment, she mixed in a $23,000 car loan.
In 2017, the promise of another new start — this time with a house and family — prompted her to get more serious about paying down her loans.
Forni, now 32 and living outside Boston, made her final student and car loan payments in October 2018. After interest, she paid a little over $123,000 in nine years. She spoke with NerdWallet about how she did it (and how she celebrated it).
Sign up to link and track everything from cards to mortgages in one place.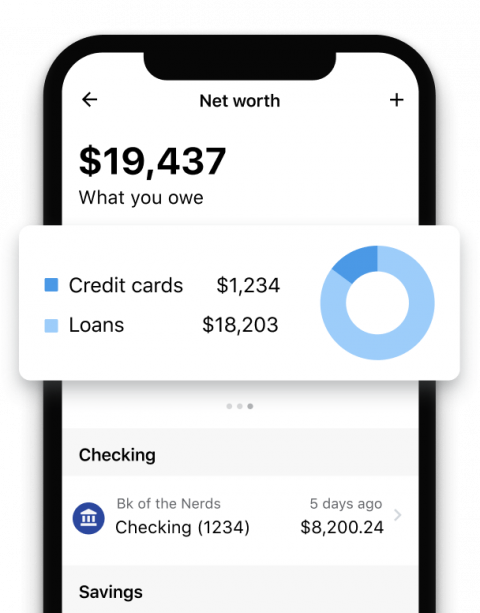 What was your total debt when you started your repayment journey and what is it now?
I had $65,000 in student loans. After interest and all, it was almost $95,000. My car loan was $23,000 and after interest it was a little over $28,000. I have paid both off.
How much did you pay toward your loans each month?
For the first seven years, I only paid the minimum on my student loans, so $690. The last two years when I was earning a bit more, I paid as much as I could. I even put all the money I got from my bridal shower — just over $1,000 — toward them because I wanted to be done so badly.
The minimum car payment was $406 per month, but some months I paid more — like a lot more. I paid that loan off in about five and a half years.
What made you want to increase your payments?
My husband is a financial analyst, and he nudged me because we were getting married. He had no debt and I had a whole pile of student loans, but it was important to me that I paid them off myself.
To be honest with you, it was hard to make those payments that were more than the minimum.
But, over time, it started to feel really good — like I was starting to accomplish something. That moment when you turn that corner and you start to pay toward your principal — it felt really good.
How much were you making while you paid your loans back?
In my first job [as an executive assistant] I was making $32,000 a year. As the years progressed, I earned more and was able to put more toward my loans.
What help did you get or sacrifices did you make, if any?
My dad paid about $13,000 of my student loans back, but the rest I paid myself.
I have a passion for fashion. It's how I express myself, it makes me feel more productive — it just makes me feel really good. My loans never stopped me from buying the outfit I wanted to buy or booking a trip that I wanted to go on, but I also had to work super hard. I had to never say 'no' to my boss and make sure I was always on the fast track to getting promoted or getting more money.
If my boss needed me on a weekend, I was going to do whatever he needed because I always wanted to get my raise at the end of the year. I ended up having to take a job in New Jersey, but it was at a point that I could make double the amount of money.
What did it feel like to make your last payment?
Honestly, it was complete, utter joy.
My loans always felt like I was carrying around baggage, and the moment I paid them off it felt like something came off my shoulders.
Sign up to link and track everything from cards to mortgages in one place.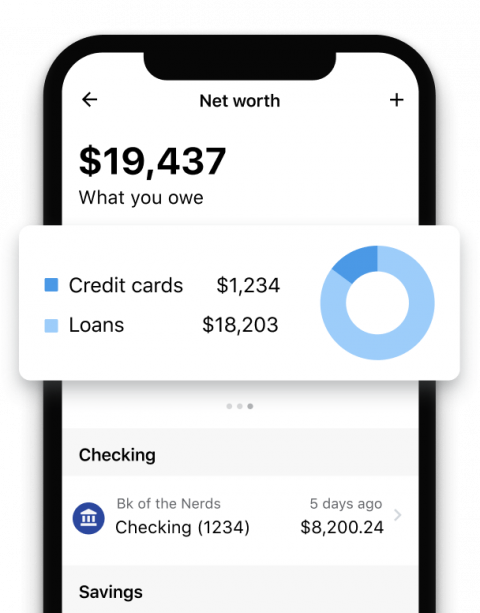 How did you celebrate paying them off?
My dad has always been super helpful in paying my student loans, so I wanted to pay that last bill with him there with me. I got a bottle of champagne and took the day off work … turned off my email, turned off my chat, drove two hours to Holyoke, Massachusetts, to my dad's office and paid it off there.
I originally had planned to take one payment that I would've made toward my loans and throw a big party with it, but I didn't end up doing that. Instead, I booked a three-day trip to a place in the U.S. I had never been. I always wanted to visit Utah — random choice, I know — so I paid for my husband and I to go.
What do you feel like you can do now financially that you couldn't have done before?
Saving for the house we now live in was a big thing. And then saving for my six-month emergency fund, which I did about a year after I paid off my loans.
Any advice for others working hard to pay back debt?
Establish a budget and hold yourself accountable to that budget. Be sure to delegate money to having fun like travel, shopping or concerts.
I know financial gurus will tell you to sacrifice on travel and "luxuries" until you are done paying off your loans. I don't believe in that. Just do the best you can, but don't ever defer your loans — you're just throwing more money away. [Editor's note: NerdWallet recommends deferment as a short-term option if the alternative is for your loans to go into default or you're experiencing financial hardship.]
Also, if you get extra paychecks in a month, put that whole paycheck toward your loans.
Honestly, just live your life the way you want to and figure out a way where your loans don't hold you back. If you can only pay the minimum for the first few years, that's OK. Take the stress off yourself.
How to ditch your own debt
Did Caitlin's story inspire you to start down your road to repayment? Here are a few ways to get started:
Track your spending. Take account of your current monthly expenses and then determine where you want your money to go instead. This is a good jumping-off point to starting your budget.

Know your repayment options. Depending on your goals, refinancing or choosing an income-driven repayment plan can make your student loans easier to manage.

Find your repayment strategy. If you have multiple sources of debt with relatively high interest rates, consolidation will combine them into one monthly payment, ideally with a lower interest rate.

Prepare for unexpected expenses. Keep an emergency fund — even as you pay down debt — to stay ahead of surprise expenses.
Photo courtesy of Caitlin Forni.