How I Ditched Debt: The Family CEO
Many or all of the products featured here are from our partners who compensate us. This influences which products we write about and where and how the product appears on a page. However, this does not influence our evaluations. Our opinions are our own. Here is a list of our partners and here's how we make money.
In this series, NerdWallet interviews people who have triumphed over debt using a combination of commitment, budgeting and smart financial choices. Their stories may even inspire you to pay off your debt.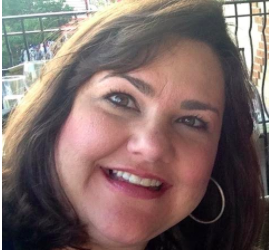 Julie Mayfield and her husband started paying off 18 years' worth of debt — totaling $59,000 — in 2010, as they figured out how to finance their daughter's first year of college. Inspired by their success, they then set out to pay for both of their children's educations and build up savings.
Mayfield works part time in marketing and development for a nonprofit, and she chronicles her family's journey out of debt on The Family CEO. Here's her family's story, related via email.
What was your total debt when you started your repayment journey?
Julie Mayfield: In the 22 months from October 2010 to August 2012, we paid off $59,000 in debt, which included several credit card balances, a couple of car loans and a home equity loan.
What is your total debt today?
Today, we have a mortgage, which we refinanced to 15 years at 3% in 2012, and one car loan.
How did you end up in debt?
Our debt goes back to 1991, when several things happened in quick succession: We had our first baby, I reduced my hours to part time and my husband started a business. We incurred some debt during that time, and for the next 18 years we allowed it to hang around and creep up. We were like a lot of people, I suspect — we never had trouble making the payments and our credit scores were always great, but we weren't getting anywhere financially.
What triggered your decision to start getting out of debt?
When our daughter went to college in the fall of 2010, we had very little saved. Still, we didn't want her, or us, to have to take out loans for college, so we used a combination of methods — in-state tuition, scholarships, work for her and some extra income from me — to pay for her first year in cash. Being able to do that lit a fire under us, and we used the momentum to keep going.
What steps did you take to reduce your debt? What resources or services did you use?
We used a technique that I named the "found money method" to get the debt paid off. That means that I took every little bit of extra money I could find and used it to pay down debt. We used life insurance cash value, bonus money, money I made from blogging and freelance writing, birthday gifts, the proceeds from selling stuff on Craigslist and Amazon, and even jury duty pay! Any extra dollar that came into our life was fair game. With each debt we paid off, it got easier and more exciting.
How has your life changed for the better since you got out of debt?
That simple "found money" strategy has done big things for our finances. We have used it to not only get out of debt but also to pay cash for both of our kids' college educations and build a $35,000 emergency fund. Reducing our debt also allowed us to up our retirement savings. In short, we quit using our income to qualify for payments and instead are using it to increase our net worth.
Create your own debt payoff strategy
Starting a debt payoff journey as your child heads to college, like the Mayfields did, might not seem like optimal timing, but it's always a good time to start paying off debt. If you're ready to get rid of yours, start by paying off your high-interest debts, such as credit card balances and payday loans. These debts often cost more than lower interest debts such as mortgage, student or auto loans. Like Mayfield, you might be able to attack these debts by tapping financial resources you've overlooked and cutting unnecessary spending.
Consider debt consolidation as part of your larger payoff strategy. This process lets you roll existing debts into one at a new, lower interest rate, potentially lowering your monthly payment. Two choices for consolidation are a 0% balance-transfer credit card or a personal loan. A 0% balance transfer credit card is best if you have good or excellent credit and a plan to pay down your debt within 12 months to 18 months. If you have a lower credit score and plan to pay down your debt within five years, a personal loan might be a better fit. A personal loans calculator will show you the monthly payments you can expect.