How Much Is Internet per Month?
Average costs for internet service in 2020 ranged from around $47 to $69 per month, depending on speed.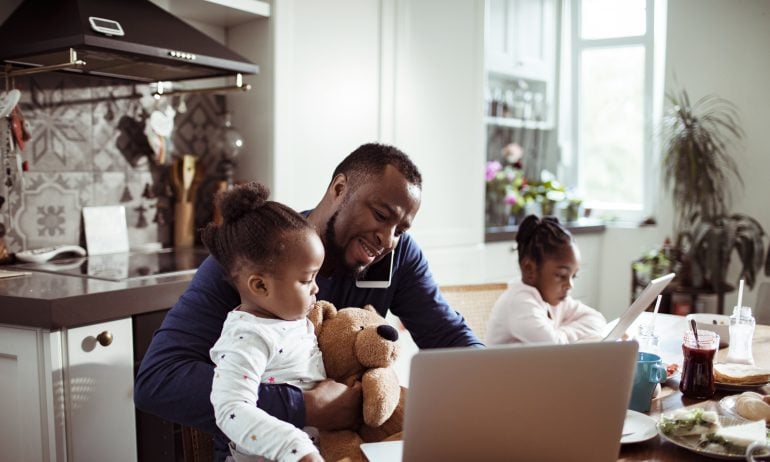 Many or all of the products featured here are from our partners who compensate us. This may influence which products we write about and where and how the product appears on a page. However, this does not influence our evaluations. Our opinions are our own. Here is a list of our partners and here's how we make money.
The price you'll pay for internet service every month depends primarily on the speed you need. Speed matters, especially if you work from home and need the bandwidth for video conference calls and something like three browser windows open with 30 tabs each. If you share the net with family, you may need even more speed. That's likely to require broadband internet service.
How much can you expect to pay for internet each month? A recent survey provides a good benchmark as you price-shop for broadband providers and services.
First off, let's make sure we're talking about the same thing.
What is broadband internet?
Broadband internet is high-speed, always-on internet access. In the early days of going online, you would use a phone line to dial into the internet through a modem. You'd hop on, then off. These days your internet connection is always on and likely feeding all kinds of devices in your home: computers, phones, TVs — maybe even your thermostat, security system and appliances.
Internet service can come into your home in several ways, according to the Federal Communications Commission:
By telephone lines, called DSL.

By a television coaxial cable.

With fiber optic technology.
Less common or emerging methods of delivery are:
Through a wireless network.

Through a satellite dish.
Compiling data from internet service providers
The 2020 Broadband Pricing Index, issued in September 2020 and published by USTelecom, compiled data from the FCC and other public sources to determine the average national pricing of broadband internet. Internet service providers are required to file this data with the FCC.
The author of the report, Arthur Menko, founder of Telcodata Business Planning in Ardmore, Pennsylvania, is confident his research accurately reflects internet pricing.
"This analysis considered the broadband prices and speeds across the largest 14 broadband providers in the U.S., which serve over 90% of all broadband customers," Menko said in an email. "The data is purely stand-alone broadband pricing — not a mix of broadband, video and voice services."
How much does internet service cost per month?
The report concludes that prices have gone down in the past five years, while speeds have increased.
Even after adjusting for inflation, which has decreased consumer spending power by roughly 9% since 2015, the report says prices for the most popular internet service packages have dropped by over 28%, while speeds have increased by more than 15%.
Specific prices and details depend on the speed you're willing to pay for.
Popular internet packages
The Broadband Pricing Index breaks prices into two groups: the most popular packages consumers buy and the highest-speed services.
For the most popular internet packages, the average price per month in 2020 was $47.15. The download speed provided in this top-selling category was 50 Mbps. Megabits per second, or Mbps, is a standard measure of internet speed.
Highest internet speed services
For the highest-speed internet packages, the average price per month was $68.96.
In this category, the service provided downloads of 180 Mbps.
What's your need for speed?
The FCC has developed a Broadband Speed Guide to help consumers determine their bandwidth needs based on typical online activities. The guide details the download speeds required for online tasks such as checking email (1 Mbps), telecommuting (5 to 25 Mbps) and downloading files (10 Mbps).
Multiplying each activity by the number of users in a household can help you determine the overall speed that may be required.
Also, the FCC Household Broadband Guide shows how adequate internet service can depend on light, moderate or high use — in addition to the number of users or devices in use at a time.
This data, along with being aware of prevailing average monthly costs, can help you find a fair price for the internet service you need.