How to Manage Caregiving Costs for Parents While Raising Kids
From tax strategies to community help, these resources can lower out-of-pocket spending for caregivers.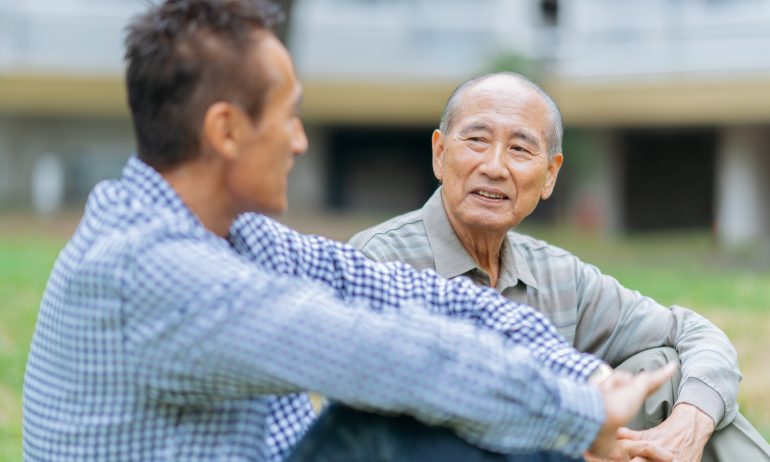 Many or all of the products featured here are from our partners who compensate us. This influences which products we write about and where and how the product appears on a page. However, this does not influence our evaluations. Our opinions are our own. Here is a list of our partners and here's how we make money.
Nearly a quarter of millennials are caregivers for an adult, according to a 2020 AARP survey. And a 2020 report from insurance marketplace GoHealth found that 1 in 3 millennials are supporting their parents financially, and more than a quarter help manage their parents' health care.
This means that in addition to caring for young children, many millennials are also managing the needs of parents, grandparents or other loved ones. That can take a toll: Eighty-two percent of millennials worry about having enough money to support both their parents and themselves, according to GoHealth.
While there are many resources available that can help with costs, it's hard to know where to look. Here are some starting points.
Ask about their resources
Does your loved one have long-term care insurance? This coverage can help with in-home care costs or assisted living or nursing home expenses. "I've talked to a lot of caregivers who didn't even know their loved ones had long-term care policies," says Amy Goyer, AARP's caregiving expert. "That can be very, very helpful."
If the person you're caring for has enough equity in their home and they're 62 or older, a reverse mortgage can help with costs. A reverse mortgage provides a loan or line of credit based on equity in a home. But it's not right for everyone.
"I always recommend talking to a financial advisor, especially someone who has a lot of experience with reverse mortgages, before you get into one," Goyer says.
Use tax strategies if available
If you can claim your loved one as a dependent — meaning you've provided over half of their financial support for the year — there are federal tax credits and deductions you'll want to investigate.
"The child and dependent care tax credit can apply to seniors," says Jill McNamara, senior director of online care marketplace Care.com. "This opens the opportunity for caregivers to save annually on their expenses related to in-home care or adult day care services. Additionally, there is the credit for other dependents, which allows caregivers access to a $500 credit."
If you're paying your loved one's medical expenses, you're also eligible to deduct medical costs that exceed 7.5% of your adjusted gross income. This includes health care, prescription drugs and transportation for medical care, among other things. (See IRS Publication 502 for a full list.)
Check for government assistance
If your loved one is a veteran, they may be eligible for benefits through the Department of Veterans Affairs (check caregiver.va.gov). You may be able to access health care, medical equipment and home modifications.
"My dad was able to get all of his medications without a copay," says Goyer, who also received help setting up hospice care for her father and getting a household ramp.
"Never assume they won't qualify," Goyer says. "Keep asking the questions and find out. We got incontinence supplies, which is a huge expense."
Medicaid can help if your loved one has a low income. Every state's rules are different; contact your state Medicaid office to get eligibility requirements. A note of caution: If you're caring for a parent, don't combine your money with your parent's money. "If a parent is ever going to need Medicaid, Medicaid has a lookback period," says Pamela Wilson, a caregiving expert and speaker. "They don't like combined accounts."
A person needs to have a very low income and/or limited resources to qualify for Medicaid. If levels aren't low enough, you may be able to plan a strategic spend-down of assets. Goyer recommends talking to a certified Medicaid planner (you can find one at cmpboard.org) or an eldercare attorney for advice.
There may be programs in your loved one's state or city that can help with things like prescription drug costs, doctors' bills, groceries and other costs. AARP offers links to state-by-state benefits available, and you can also check with your area agency on aging.
Caregiving advocacy organizations can be helpful. The Caregiver Action Network offers free advice by phone, email or chat at caregiveraction.org.
"Someone could call our help desk and say, 'I just realized my mom's copays for her prescription drugs have really eaten up a lot of her savings and she's having difficulty paying them,'" says Marvell Adams Jr., the group's CEO. "And we say, 'We can connect you with a copay assistance foundation.'"
The National Council on Aging also offers a Benefits CheckUp tool to screen for eligibility for hundreds of programs that can help with costs.
If you can, talk to a financial planner about your loved one's finances — and your own — to be sure you're both making good decisions and that you aren't sabotaging your own financial future. "As a caregiver, we start paying for things and we get ourselves into a difficult situation," Goyer says.
Preferably, use two different planners. "I think it's helpful to have someone who's really looking at your picture," Goyer says. "And help[ing] you make hard decisions that will, in the long run, protect you as a caregiver."
This article was written by NerdWallet and was originally published by The Associated Press. 
Get started with budget planning
Check your current spending across categories to see where you can save