How to Manage Money in Your 30s
Now's the time to save for retirement and other goals, such as down payments and college funds.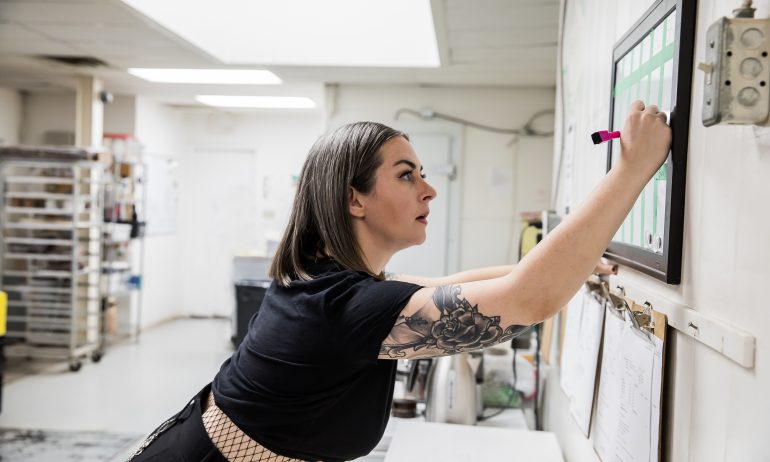 Many or all of the products featured here are from our partners who compensate us. This may influence which products we write about and where and how the product appears on a page. However, this does not influence our evaluations. Our opinions are our own. Here is a list of our partners and here's how we make money.
Your 30s can be an exciting but challenging decade. While you may be advancing your career and earning more money, you may also face the financial responsibilities of buying a home or having children.
You probably know the importance of saving for retirement and starting early to take advantage of compound interest. You may also know that if your employer offers a retirement plan, you should take advantage of it. But beyond that?
One approach is to first ensure you receive the full company match on your 401(k), and then contribute as much as you can to a Roth IRA. The annual maximum is $6,000 for those who fall within the income limits — $124,000 (filing as single) and $196,000 (married filing jointly) for 2020 and $125,000 (filing as single) and $198,000 (married filing jointly) for 2021. If you are over the IRA limit, divert your contributions back to the 401(k).
This approach assumes you have a company-sponsored plan at your disposal. If you're among those without one, open an IRA on your own via an online broker. Robo-advisors like Betterment and Wealthfront use an algorithm to build and manage your account, automatically investing for you based on your age, retirement goals and risk tolerance. That tolerance should be high in your 30s, when you're still a few decades off from retirement.
Regardless of your plan, contribute what you can afford and bump up the amount as your income increases — adding a percent or two each time you get a raise — with a goal of setting 10% to 15% of your annual income aside for retirement.
2. Set financial priorities
Align spending with your priorities. In addition to increasing your retirement savings as you make more money, be sure to keep your spending in check.
Don't fall into the trap of spending more just because you earn more. Instead, be intentional about your spending. Work with your partner, if you have one, to determine what is important to you and your family.
For a quick check-in on your spending, plug your income in the calculator below. NerdWallet suggests allocating 50% of your income to necessities, 30% to wants and 20% to savings.
A certified financial planner can also help you set up a plan that takes into account your financial priorities.
Save for emergencies and goals. Savings should be a top priority. If you don't have an emergency fund, start there.
It can take a while to fully stock your emergency fund, so work in increments. Aim for $500, then $2,000, and eventually build it to cover three to six months of living expenses. This will help you focus on other goals, such as saving for a down payment on a new house or for college if you have kids. You should do this while also saving for retirement.
Use separate accounts for each goal, recommends Brian McCann, founder of Bootstrap Capital LLC in San Jose, California. Keep an online savings account for your down payment or home repair fund, another for a new car and a third for your dream vacation.
"

Remember: Your kids can fall back on student loans if necessary; your retirement can't.

"
Try to kick college savings into gear as soon as you have kids, using a 529 plan or other tax-advantaged plan. With an IRA, for example, you can take out money for qualified education expenses without penalty.
Like retirement savings, the sooner you start, the more time your money has to grow. So contribute what you can, without sacrificing retirement savings, to get the most mileage out of your savings. Remember: Your kids can fall back on student loans if necessary; your retirement can't.
More on reaching your money goals
3. Get disability and life insurance
No one wants to think about the worst-case scenario, but planning for it can make life a little easier should it occur. That's where insurance comes in.
Most disability insurance offered by employers pays 60% of your base salary if you're too sick or injured to work. For many people, that's not enough.
Evaluate your current income and future financial goals to figure out what you need, says Tracy St. John, a financial advisor and founder of Financial Avenues LLC in Kansas City, Missouri. Then, look at what your current disability plan would pay. If there's a gap, consider purchasing additional coverage now.
"As you get older it's going to cost you more," she says.
Purchase only what fits within your budget, but choose a plan that allows you to adjust coverage as your income increases.
More on getting insurance
Make the most of your cash
Track all your spending at a glance to understand your trends and spot opportunities to save money.