Hard Times Never Last: Your Financial Recovery Can Start Now
Money News & Moves: Mute the noise. Focus on your well-being and take steps now for a personal financial recovery.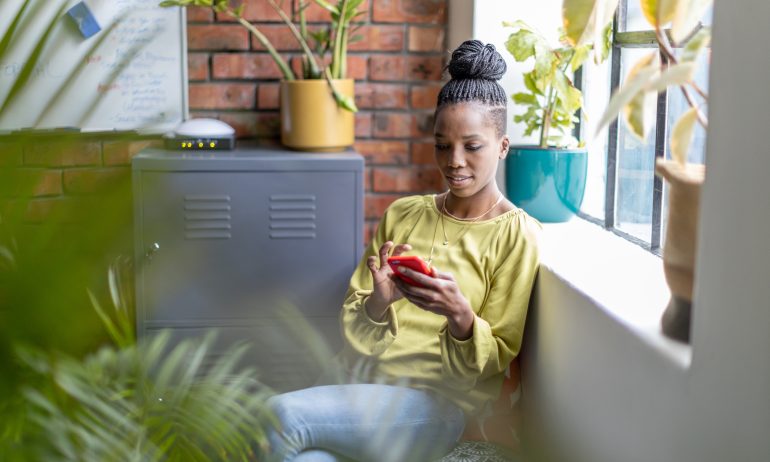 Many or all of the products featured here are from our partners who compensate us. This influences which products we write about and where and how the product appears on a page. However, this does not influence our evaluations. Our opinions are our own. Here is a list of our partners and here's how we make money.
The investing information provided on this page is for educational purposes only. NerdWallet does not offer advisory or brokerage services, nor does it recommend or advise investors to buy or sell particular stocks, securities or other investments.
It feels as though we're facing a hard time of extremes. Floods classified as 1,000-year events on top of record heat. Prices rising due to the worst bout of inflation in four decades. A lingering global pandemic that still impacts daily life.
Many of us are in urgent need of a financial fix. Cash is low, and costs are high.
So let's duck into a quiet corner and start the healing process.
First, let's consider the noise we're facing. Tragic global events are a smartphone notification away. Our social networks are relentless. Humans have never been bombarded with so much instant information — viral or otherwise.
It's OK to mute the mania. Reduce or eliminate those news alerts. Set some screen time limits on your most distracting apps. Allocate some phone-free time blocks in your day.
Instead, prioritize your personal situation and current needs rather than bearing the weight of the multitude of planetary problems. You can get to those later.
In the meantime, here are a few ways to regain your financial sanity.
Examine recent spending, then ruthlessly reduce
First, take a hard look at your cash flow. Money in. Money out. The quickest way to build financial security — and your peace of mind — is to have a nice chunk of cash left over every month. To do that, you've got to know where your money is going first. You could try this free budget calculator to get started if you don't already budget.
So far, inflation is costing us an extra $1,000 a month. That's a national average, but no wonder we're all feeling a little stretched right now, right? Like everyone else, I've been cutting extra expenses to try and get some of that money back:
I cut a couple of software subscriptions I could do without.

I stopped ordering so much meal delivery and cut back on dining out. Extra benefit: lost a few pounds.

I stuck to a shopping list at the grocery store instead of walking every aisle and grabbing a bunch of stuff I didn't need.

I'll also call every credit card provider I have and ask for a lower interest rate. I don't plan to be carrying any balances with them, but it's a good time to ask for a rate break. And having lower rates is useful if I should need to rely on credit cards in an emergency.
Going line by line over every expenditure I made recently, I found enough to save a few hundred bucks every month. It felt good. Little financial behavior modifications can recharge your spirit. In fact, you may want to try these 22 ways to save money.
I'm also hoarding that extra cash and then some.
Money management made easy
NerdWallet tracks your income, bills, and shows you ways to save more.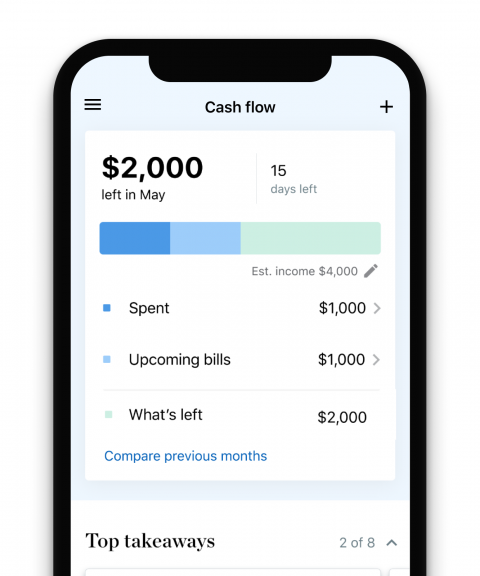 Mortgage rates are the highest they've been since 2009. Nasdaq records its first five-week losing streak since 2012.
It hasn't been this hot since last Thursday.
What do these headlines — two real and one fake — have in common? They can distort our perspectives.
Little nuggets of info like these serve as anchors to help us mere humans try to find context in our life. The problem is that a recency bias often skews our views. We're measuring whatever is discussed against the last time that happened.
"Stocks slide to the lowest since March 2021," a headline published about four months ago said. Stepping back to see the bigger picture of stock market history, that's just a blink of an eye. But modern news-by-the-minute media is training us to think in tiny time steps.
I saw another headline that said, "Why ThisStock is soaring today." And the next day: "Why TheSameStock tumbled today." That's short-fuse news.
True perspective requires a view longer than simply when something happened last.
Remember, this is just another life cycle
A lot of things we worry about have been higher or lower.
"I wish we had bought a house when mortgage rates were 3%." Or bought Bitcoin when it was $300. Remember when gas was under $3? Under a dollar?
This stuff can boil the juices in your digestive system if you let it.
It goes the other way, too. Maybe you bought Bitcoin near $69,000 late last year. Now it's close to $20,000. Ouch.
If you think mortgage rates are high at 6%, remember that perspective thing. The average rate for a 30-year mortgage over the last nearly five decades is just under 8%.
People still bought houses when money was expensive. Ask someone who bought a house when rates were in the teens. I did. In years past, I've had double-digit interest rate mortgages. But when rates fell, I refinanced or bought another home with a lower mortgage rate.
Take a walk. Without listening to a podcast.

Play — hard — with your friends, kids or a pet.

Take a no-spend day trip.

Read a book or watch a movie.
Wash, rinse, spin, repeat. We're all tumbling through another life cycle.
More from around NerdWallet: