How to Talk — Not Fight — About Money With Your Spouse
Money is the root of many marital problems. Take charge of the conversation before financial issues fester.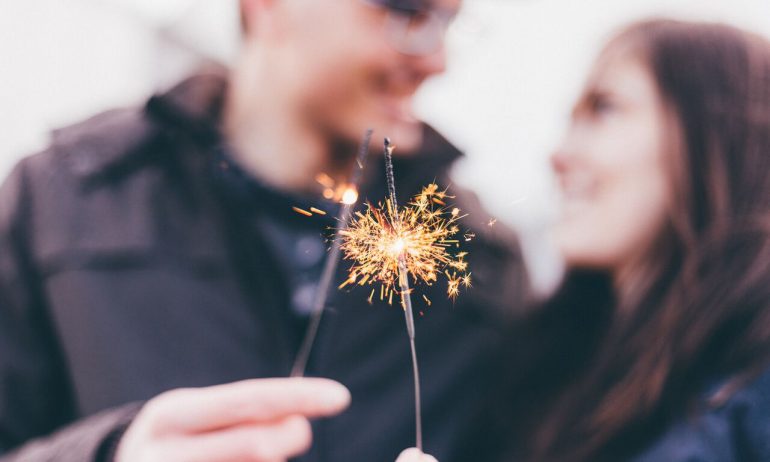 Many or all of the products featured here are from our partners who compensate us. This influences which products we write about and where and how the product appears on a page. However, this does not influence our evaluations. Our opinions are our own. Here is a list of our partners and here's how we make money.
You know the drill. You want to discuss life and financial goals — buying a house, having a baby or planning for retirement — but your partner shuts down the conversation. Or maybe you mention that budget-busting box from Amazon, and he or she immediately becomes defensive. Your spouse never wants to talk about money — not now, not ever.
Money can be a powder keg in otherwise stable relationships. Many studies find financial issues are a top contributor to divorce.
Use these tips to talk about money in a way that brings you together and doesn't push you apart.
Reflect on your spouse's money background. Consider the role of money in your spouse's life. Did growing up poor make him overly rigid about budgeting? Or maybe she grew up rich and resents your attempts to track spending.
"

Don't try to have a heavy conversation at the end of a long workday, and don't invite your spouse out to dinner only to ambush him or her with 'the talk.'

"
You don't have to agree with your partner, but you do need to know how he or she views money to have a productive conversation about family finances.
Acknowledge the emotions involved. Money discussions aren't just about money. They're also about expectations and disappointments — or which spouse is pulling their weight and which one is sinking the ship. At least that's how it can feel.
Recognize that money is a loaded topic and focus on the specific issue at hand. Avoid screaming matches and hurt feelings by choosing your words carefully.
Pick the right time and place. Choose a day when you're both feeling relaxed and in good spirits. Don't try to have a heavy conversation at the end of a long workday, and don't invite your spouse out to dinner only to ambush him or her with "the talk."
Listen, don't lecture. Telling your spouse everything he or she is doing wrong is a recipe for disaster. Instead, lay out your financial picture and ask for help in getting the numbers to add up.
Then sit back, listen and — most importantly — work with your spouse to make sure the solution addresses both of your concerns. If going out to lunch with co-workers is important to your husband, don't dismiss his feelings. Figure out a way to make it work — at least some of the time.
Make it routine. Money discussions can be fraught. Lower the tension by making them routine. Decide with your spouse that, for example, every month you'll do a quick budget review before heading out on your date night. Then no one feels backed into the corner, wondering what they did to warrant a special conversation about money.
Call in a pro, if needed. Sometimes your money views are simply too far apart for you to communicate effectively. In that case, find an objective third party to help. If your spouse balks at a one-on-one financial counseling session, ask her if she'd be open to a group program.
It takes time to perfect the fine art of talking money with your spouse. But follow these tips and you and your loved one will be more likely to live happily — and prosperously — ever after.