How Young Is Too Young to Start Building Credit?
You can help your child start building credit by adding him or her as an authorized user on your credit card.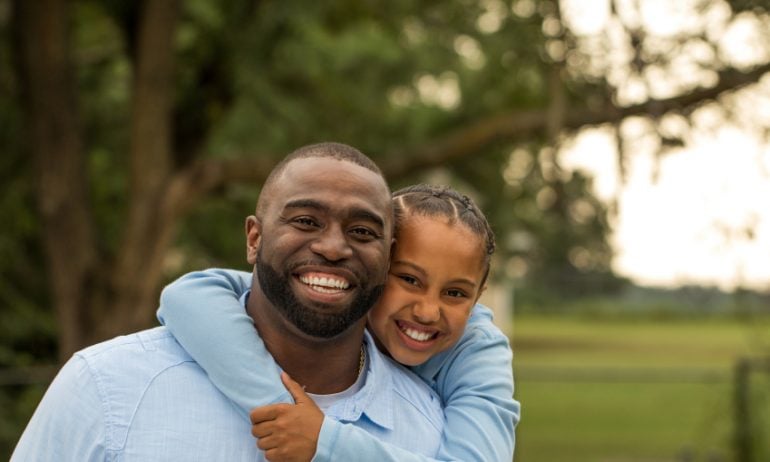 Many or all of the products featured here are from our partners who compensate us. This influences which products we write about and where and how the product appears on a page. However, this does not influence our evaluations. Our opinions are our own. Here is a list of our partners and here's how we make money.
Monitoring your child's health and safety is part of being a parent. And because credit scores have so much influence on our financial futures, many of today's moms and dads are looking to help build their kids' credit, too.
So how soon is too soon to start helping your child build credit? The answer might surprise you.
Get score change notifications
See your free score anytime, get notified when it changes, and build it with personalized insights.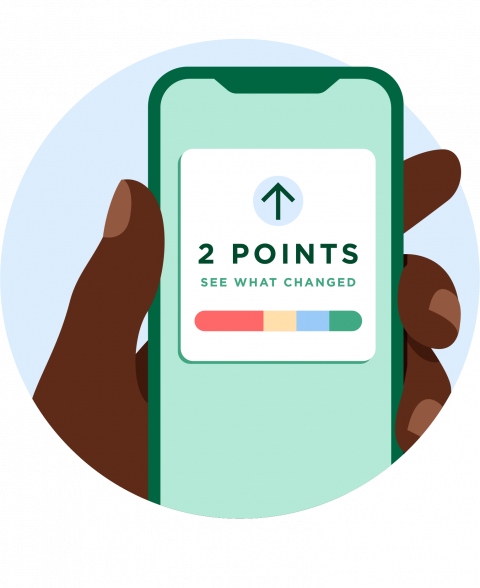 You can start building your child's credit today
You can begin building your child's credit whenever you want to by making him or her an authorized user on your credit card. Usually, you have to be at least 18 and have an income to take on a credit card or loan, which are the conventional ways that people start building credit. But authorized usership is a little different. In many cases, issuers don't set an age minimum for authorized users, because they're not responsible for any of the bills.
Authorized user status allows your child to benefit from your good credit history. It won't have the same credit-building power as being the primary user on an account, but it's a start.
You don't even have to give your child a card until you feel he or she is ready for the responsibility; simply being the authorized user on paper is enough to do the trick.
There are other opportunities to help when your child is becoming a financial adult — and they'll pack more punch than authorized usership, too. For instance, if you are in a financial position to do so, you can co-sign your child's first credit card. If your child is a full-time college student at the age of 18, this may be a necessity. If your child is fully employed in the workforce, this may not be required. You could also co-sign a car loan or student loan for your child.
Co-signing a loan or credit card that your child is the primary borrower on will do more to build his or her score — but this comes with risks. You'll be responsible for paying if your child doesn't, so be sure you're comfortable with this possibility before moving forward.
If you have had setbacks with credit or your own experience with credit is limited, your adult child can use other tools to establish credit, such as:
Starting with education is best
No matter how you choose to help your child start building credit — if you choose to at all — there's evidence to suggest that educating kids about money will pay off in higher credit scores later.
It's worth brushing up on the factors that affect credit scores so that you are able to explain good credit habits to your child.
There are a lot of ways to start educating your kids, but most experts agree it's helpful to explain the basics of earning, saving and spending before your children become teenagers. Preteens are likely to understand the concept of borrowing and repaying debts, so that's a good age to start explaining the concept of credit. And before you turn your child loose with a credit card, be clear about how to use it responsibly.
Signs your child is credit-ready
Parents know their children's strengths and limitations; let your gut guide you in deciding if or when to help your child get a credit card. For some, this comes when kids start driving, or getting to and from school on their own. Most moms and dads want their kids to have a way to pay in an emergency. For others, this comes as late as college, when co-signing a credit product may make sense. Also consider introducing your kids to the concept of an emergency fund, which can prevent them from accumulating debt when unexpected expenses pop up.
If you're still unsure, here are a few signs your child might be ready for a card of his or her own:
He demonstrates an interest in building credit.

She demonstrates an ability to budget, save and spend money wisely.

She knows the basics of money management, and can clearly explain how credit cards work. (For example, carrying a balance is not helpful for building a good score.)

He is honest about money and is willing to ask questions when he doesn't understand something about it.

She shows maturity in other ways, including an ability to control impulse spending and delay gratification.
Although you can help your child start building credit as soon as today, that doesn't mean you necessarily should. Educate your children about money first, then consider helping them get on the path to a good credit score when the time is right.
Know how your credit is scored
See your free score and the factors that influence it, plus insights into ways to keep building.