Inflation's Toll on Your Credit; Why a Broker Shouldn't Text You
Money News & Moves: Inflation's credit score toll. Plus, why financial advisors can't text, and California's electric car quandary.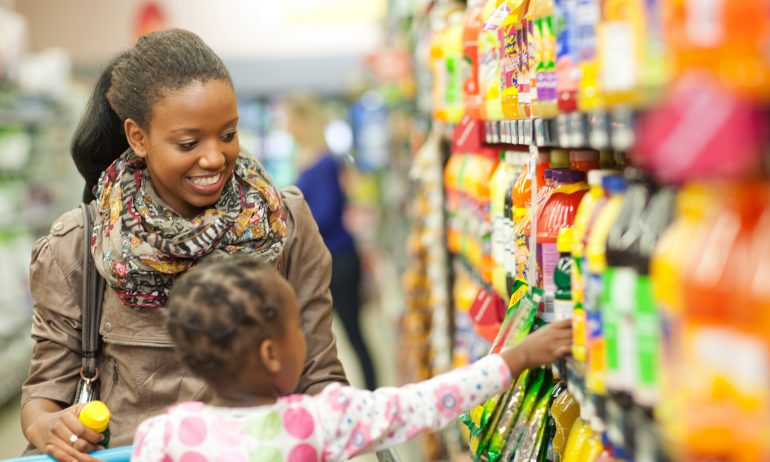 Many or all of the products featured here are from our partners who compensate us. This influences which products we write about and where and how the product appears on a page. However, this does not influence our evaluations. Our opinions are our own. Here is a list of our partners and here's how we make money.
The investing information provided on this page is for educational purposes only. NerdWallet, Inc. does not offer advisory or brokerage services, nor does it recommend or advise investors to buy or sell particular stocks, securities or other investments.
Are we nearing the top of the inflation mountain? The Federal Reserve says rising consumer costs are seeing "some degree of moderation," but "substantial" price increases were reported in August for food, rent and utilities. You know, the stuff we can't live without.
Wall Street is betting on another 0.75% rate hike by the Fed on Sept. 21. Higher interest rates are the bitter pill we have to take to cure rising prices. We may be whining, but we've gotta swallow the medicine.
Meanwhile, the pain still hurts like hell.
Many Gen Z parents facing financial struggles
The impact of inflation is particularly severe among younger adults, especially those with children. To show just how dire it is for some households: More than one-fifth (21%) of Gen Z parents with kids under 7 have gone to a food bank to feed their family or get household goods. That's the startling news from an online survey of 1,000 adults fielded in July by Nationwide insurance company.
The poll said most (87%) young parents wish they had started saving sooner. And 20% of the Gen Z parents surveyed have taken on additional credit card debt to cover rising inflation costs, which brings us to …
Nerd out on financial news
A NerdWallet account is the smartest way to see the latest financial news and what it means for your wallet.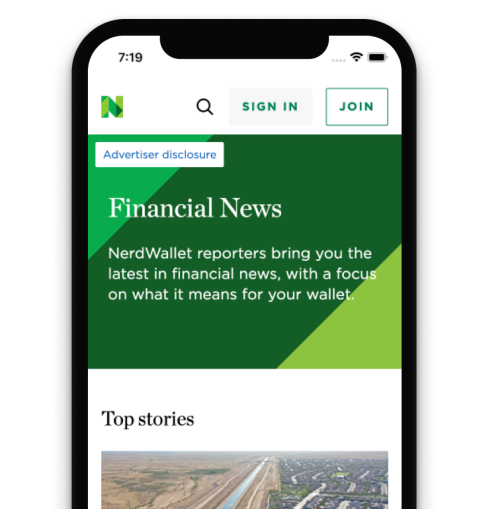 Under-40 consumers rely on credit cards but don't realize the downside
Another survey, this one by J.D. Power, says that nearly 1 in 5 bank customers are unaware of how their credit score is determined. "The highest rate of respondents that are unsure are the vulnerable and under-40 populations," according to the June survey of 4,000 U.S. retail bank customers nationwide.
Like many, you may believe that carrying over a balance on your credit cards from month to month helps your credit. Not true. It might actually lower your credit score thanks to a credit scoring factor called credit utilization.
Of course, inflation is a price poison that can slowly bleed value out of a dollar, and credit cards might help to ease the budget pain. But debt is not a long-term cure. Work to protect your spending power from inflation and carry credit card balances as sparingly as possible.
Broker messages bring massive fines
Getting an email or text message from your financial advisor's personal phone may seem like high-touch client service. But the U.S. Securities and Exchange Commission and the Commodity Futures Trading Commission consider it a violation of record-keeping rules.
In an investigation made public late last year, some of the biggest banks and investment firms in the business face record-setting fines for lack of monitoring their employees' client communications. As a result, by the end of this month, Wall Street could be facing penalties totaling a staggering $1 billion.
Written financial and investment communications with clients are intended to be monitored and saved as a matter of employee oversight and investor protection.
Mainstream messaging apps and personal email accounts installed on advisor phones are not authorized by financial firms for client contact — but, according to SEC records, have been used extensively by some Wall Street firm employees. The offenders included client-facing reps and corner-office execs.
"Indeed, supervisors, including managing directors and other senior supervisors — the very people responsible for implementing and ensuring compliance with … policies and procedures used their personal devices to communicate about … securities business," an SEC release said last December regarding one of the cases.
More than a half-dozen firms are slated to be popped with $200 million in fines each. And there's more to come. According to the information released so far, no investor was harmed in the messaging violations, and there hasn't been any claim of privacy breaches.
What if your financial advisor communicates with you in writing on a mainstream messaging app or using their personal email account?
It may not mean that they are trying to hide anything, but if a future dispute occurred regarding what you were told in that message, there would be no official record held by the firm. It's probably a good idea to ask your advisor to send that info to you through firm-approved communication channels, like a branded email account.
California mandates electric cars, but is the grid ready?
The state of California is blazing a new trail — and burning it at the same time. Late last month, state regulators issued a mandate to begin curbing the sale of gas-powered vehicles, with an all-out ban by 2035.
Just a week later, the state was urging its residents to refrain from plugging in their electric vehicles due to a record-setting heat wave causing unprecedented demand on the power grid.
Can the U.S. power grid handle the future of a mostly-electric car nation? Not without significant upgrades, experts say.
A case study conducted by researchers at the University of California Davis, the results of which were published in January, says there is a lot of work to do to get the state plug-in ready.
"In our highest adoption scenario of 6 million electric vehicles in California, we find that across PG&E's service territory, 443 circuits will require upgrades (nearly 20% of all circuits) and merely 88 of these feeders have planned upgrades in the future," the report concluded.
It will have to get done, or your Tesla will be little more than yard art.