A Guide to Low Income Home Energy Assistance Programs
Low income home energy assistance programs can help families keep their homes heated or cool.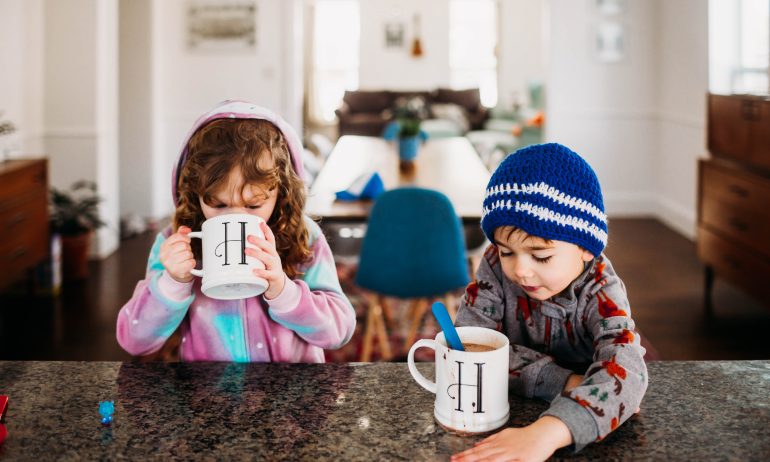 Many or all of the products featured here are from our partners who compensate us. This influences which products we write about and where and how the product appears on a page. However, this does not influence our evaluations. Our opinions are our own. Here is a list of our partners and here's how we make money.
Remember your parents nagging you to turn the lights off as a child? Your adult self may finally realize what the big deal was. Energy bills are recurring expenses, and they aren't always cheap. You may especially see spikes in your bill during colder months when you have to use heating to keep warm and during hotter months when you need more air conditioning. 
Thankfully, there are low income home energy assistance programs you can tap into if you qualify and need help paying your energy bills. (Find out how the government defines low income: What is considered low income?)
What are low income home energy assistance programs? 
The Low Income Home Energy Assistance Program, or LIHEAP, helps families with energy costs. Around 6.7 million households in the United States get help from this federally funded program. In addition to assisting with energy bills, the program can help with energy crises, weatherization or energy-related repairs. This program is important because it may help reduce health and safety risks that can arise when you don't have adequate heating or cooling at home. 
What types of assistance does LIHEAP provide? 
There are multiple scenarios where you might need help with your energy bills. The following are areas where LIHEAP can step in and offer assistance:
Energy bill assistance. LIHEAP may help you pay energy bills for electricity, natural gas, propane, fuel oil or wood. 

Weatherization. This assistance helps make your home more energy-efficient, so you spend less on energy bills. 

Energy-related repairs. If your heating or cooling equipment stops working, LIHEAP funds can provide funds to fix it. LIHEAP could also help with leaky doors or windows or insulation installs. 

Crisis assistance. You get priority if you don't have heating or cooling or are at risk of not having any. 

Disaster assistance. Natural disaster victims can access LIHEAP support during or after a natural disaster. 

Energy education. Individuals receive information and strategies that could help them manage energy at home and their energy bills. 
LIHEAP usually doesn't help with water and sewage bills. Also, each state offers different forms of utility assistance, so you may want to research what's available in your state. 
» Check out these tips for getting free money from the government 
How to claim low income energy assistance 
The U.S. government funds LIHEAP, but each state is responsible for administering help to families. The process of applying for help and the types of assistance you get varies from state to state. Generally, you fill out an application and your local LIHEAP administrators determine whether you're eligible. If you are, expect assistance with your bills, assuming the local LIHEAP has enough funding. Funds are sometimes limited — according to the National Low Income Housing Coalition, only around 20% of eligible households usually get assistance. 
To figure out how to apply for LIHEAP in your local area, use the LIHEAP office search tool to find your local office's website. Usually, you need to apply through an agency located in your county. Once you find your county's LIHEAP website, you can read the application process. 
Note that some states won't allow you to complete the LIHEAP application online, so you may need to visit your local office or call.  
Another alternative is to speak to someone through the energy assistance hotline. Representatives are available weekdays from 9 a.m. to 7 p.m. EST and can be reached by email. 
The requirements for low income utility assistance are different in each state. However, the requirements may be similar to programs like the Supplemental Nutrition Assistance Program, Temporary Assistance for Needy Families and Supplemental Security Income. 
Each state usually determines household income limits. That said, states do have to follow government guidelines when setting those limits. 
To qualify, households can't have income that exceeds the greater of 150% of the federal poverty guideline, or FPG, or 60% of the state median income level. Additionally, states aren't allowed to set income eligibility levels below 110% of the FPG. So what does that look like in plain numbers? 
A household of two in Florida must earn an annual household income below $27,465 before taxes to be eligible. 

In New York, a household of two can earn a maximum gross monthly income of $3,730 to receive help.

A two-person household in Virginia must earn an annual household income below $23,803 before taxes to qualify for help from LIHEAP. 
If you already participate in programs like SNAP, SSI or TANF, you may automatically be eligible for LIHEAP.
If you're curious about how often you can receive LIHEAP assistance, it depends. For example, in Florida, you can receive help up to three times a year, whereas in Pennsylvania, you can only get one cash benefit per heating season. Also, if you pay rent, you are eligible for LIHEAP, but people living in subsidized or public housing may be ineligible, depending on their circumstances. 
You may have to show documentation when you apply for LIHEAP assistance. This could include documents like proof of U.S. residency, recent utility bills, a photo ID and proof of income.
If you apply for the program and are denied, you can appeal. In addition, if you're part of an Indian tribe or tribal organization, you can apply for energy assistance through the tribal programs. 
There are other options if you aren't eligible for utility assistance but still need help. 
Emergency Rental Assistance Program 
Another program that can help if you need assistance with energy bills is the Emergency Rental Assistance Program. Not only do you get help with rent costs, but the aid can also be used toward other bills. In many cases, both landlords and renters can apply for this program. The Consumer Financial Protection Bureau website lists states offering assistance and a link for getting started. It also lets you know whether the program accepts applications or you'll have to join a waitlist. 
Some nonprofits have dedicated funds for families who need help with utility bills. For instance, the Salvation Army's emergency services division offers help. Catholic Charities USA also helps with basic needs and utilities for families and individuals who need support. You'll have to find the closest agency to you and ask what help it has available. 
Negotiating with your utility company 
If you can't find assistance, roll up your sleeves and negotiate with your utility company. Let the company know you're experiencing hardships and see if it has any programs or payment options to make your situation easier. Another option is to shop around and see if there are cheaper providers you can switch to. 
Track your spending categories
See what you've spent across your accounts, upcoming bills, and how much you're on track to save.