5 Ways to Reduce Your High Water (and Sewer) Bill
Clean water is essential to a healthy life, but it can become a costly utility. Here are proven ways to reduce your water and sewer bill.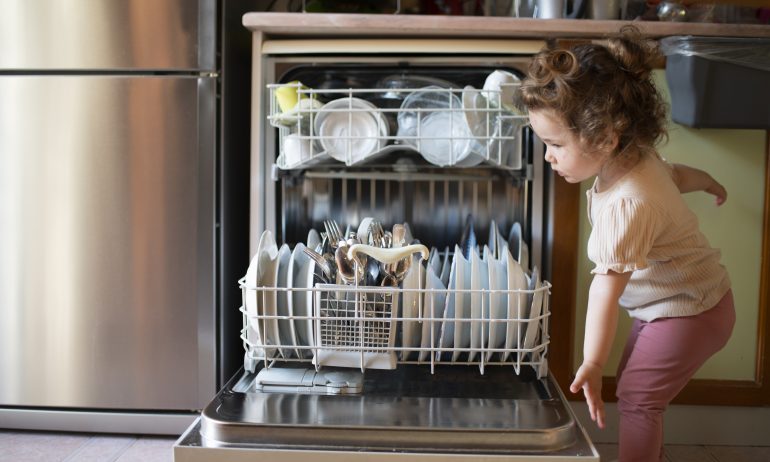 Many or all of the products featured here are from our partners who compensate us. This influences which products we write about and where and how the product appears on a page. However, this does not influence our evaluations. Our opinions are our own. Here is a list of our partners and here's how we make money.
If your home is on the public utility system, you likely pay for both water and sewer services. These services can be billed together or separately, and the bulk of the cost is tied to consumption. That is, you pay for the clean water that comes in through the faucets and the wastewater that flows out, down the drains. Use less to lower your bill. A high water and sewer bill might mean it's time to take action. Here are five ideas to try.
That runny faucet is more than just annoying. It's costly. Even slow drips can add up over time. Toilets, sink faucets and dishwashers are the most likely leak suspects. Some fixes, like replacing a worn-out toilet flapper, are simple even for novice DIYers and can significantly reduce water use. Others will warrant a call to the local plumber.
Savings: Fixing household leaks can save 180 gallons of water a week, according to the Environmental Protection Agency.
Just like your mobile phone, faucets, showerheads and toilets have become sleeker and much more efficient over the years. If these fixtures in your home are older, paying the cost to gradually replace them now may be worth the savings you'll realize over time. Look for the WaterSense label when shopping for a new toilet, faucet or showerhead. It's the EPA's way of verifying that the product uses at least 20% less water than standard models.
Savings: The EPA notes on its website that having WaterSense-labeled toilets installed can save the average family 13,000 gallons of water a year, which could amount to $140 less on water bills.
Dated appliances simply aren't as efficient as new models. Replacing your dishwasher and washing machine with Energy Star-rated models is a guaranteed way to use less water and lower your electric bill too. To locate savings, tax credits and discounts in your area, use the Energy Star rebate finder.
Savings: An Energy Star-rated washing machine will use about 33% less water than a regular washer, according to EnergyStar.gov.
Shaving off even one or two minutes of time in the shower can lead to impressive savings. If you're feeling particularly eco- or budget-friendly, you can try the "Navy shower," in which you shut off the water while soaping up and turn it back on to rinse off. Brrr.
Savings: You could save 2.1 gallons of water per minute, based on the average showerhead flow, according to the EPA.
This should be a welcome tip since nobody likes to hand-wash a casserole dish. It turns out that doing so can use more water than a dishwasher; the average (non-Energy Star) dishwasher uses six gallons per cycle, according to the Mr. Appliance repair company. The EPA notes that water usually flows from the faucet at a rate of two gallons per minute. So, if it takes you more than three minutes to wash your dishes, you're better off using the dishwasher.
Savings: You could cut out two to four gallons per dish load.