5 Tips to Get Primed and Ready for Amazon's October Prime Day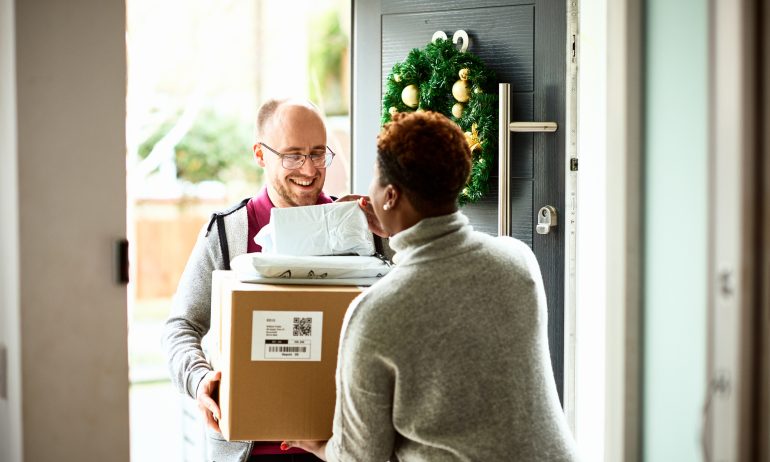 Many or all of the products featured here are from our partners who compensate us. This influences which products we write about and where and how the product appears on a page. However, this does not influence our evaluations. Our opinions are our own. Here is a list of our partners and here's how we make money.
Amazon's Prime Big Deal Days event is next week: Oct. 10-11. Call it "Prime Day 2.0" if you agree the name doesn't roll off the tongue. The event promises another round of lowered prices on all sorts of products and an opportunity to cross-shop competing retailers.
October sales at a glance
Black Friday in October may be Amazon's idea, but other retailers aren't to be out-dollared. Here's a rundown of the deal dates and some need-to-knows.
Target Circle Week is already on, running Oct. 1-7.
Deals are exclusive to Target Circle members, but Circle is free to join and use. 

Get discounts online or in-store on items ranging from toys and kitchen supplies to everyday essentials like diapers and wipes. 
Walmart's Deals Holiday Kickoff begins at 7 p.m. ET on Oct. 9 and runs through Oct. 12.
This sale isn't exclusive to Walmart+ members, so all shoppers can access the deals.

Expect discounts on giftable items like electronics, apparel, home decor and more.
Amazon's Prime Big Deal Days begins at 3 a.m. ET on Oct. 10 and runs through Oct. 11.
Deals are exclusive to Amazon Prime members; Prime costs $14.99 a month or $139 a year. (There's a 30-day free trial option for newbies.) 

Expect deal drops throughout the event, and Prime members can request special invites ahead of time to doorbusters that may sell out. 
Oh, and Best Buy has a 48-Hour Flash Sale on Oct. 10-11.
It's like "shopping Armageddon," says Charles Lindsey, associate professor of marketing at the University at Buffalo School of Management. "Retailers are going earlier and earlier every year in the hopes of locking in a certain percentage of consumers' 'holiday wallets' before other retailers can," he says.
Similar sales at the same time last year gave people a good reason to jump into Black Friday shopping early. Prices on popular products monitored by NerdWallet hit or matched year lows.
But the extended season of sales creates more opportunities for shoppers to bust their gift-buying budgets, says Lindsey.
Try these methods to shop the onslaught of early sales in a way that preserves your holiday wallet.
Approach internet sales with a plan, says Lars Perner, assistant professor of clinical marketing at the University of Southern California. "If you go online and look at all of these great deals, you're going to be tempted, and you may end up buying things that you otherwise wouldn't have bought," he adds.
Amazon shoppers can likely relate. You go online for a specific item, say a wireless mouse for your laptop, and you check out with the mouse, plus a massage gun and a DIY home security system because of the in-your-face markdowns.
Make a list of what you need and know your gift-buying and fun money budget before you browse.
"We only have a limited amount of money to spend," says Perner. So be ready to be enticed and understand the implications of overspending, he adds.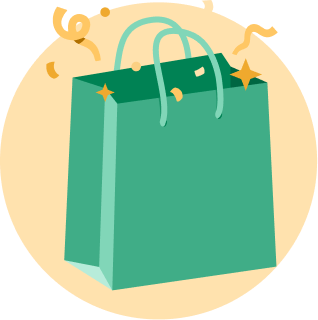 Shopping online just got nerdier
Let NerdWallet find the coupons, promo codes, and rewards every time you checkout.
2. Shop intentionally and set a time limit
Maybe you've heard of timeboxing work tasks. It's a strategy where you schedule time for a task, stay with it for a short burst, then move on. The concept promotes focus and clarity of objective, according to the Project Management Institute. You can use this method for a more focused and budget-conscious online shopping experience.
If you plan to peruse, resist the urge to check Amazon like a social media app, and pick a finite time of day to do it. Maybe you end your day with a half-hour online to browse the deals when your mind is clear and guard is up against overbuying.
3. Get a good price and know it
With deals happening all the time, it's no longer enough to take the sale price at face value. Perner points out how markdowns can be misleading.
"The deal might say 45% off, but that's not going to be 45% off the regular price," he says. Instead, it's more likely to be a percentage off the item's list or suggested retail price, which might not reflect what the retailer typically charges.
"It may still be a nice deal, you know, 15% off, say, the regular price. But again, some of the discounts are going to seem bigger than they really are," says Perner.
You can easily get a feel for the going rate before you buy. Lindsey encourages shoppers to use a site like Camelcamelcamel, which tracks the price history of products sold on Amazon, or other browser-based coupon finders to confirm the quality of deals. The Honey extension, a software add-on for browsers like Chrome, also displays the price of products over time.
4. Wait for Black Friday if you want
Of course, you can roll the dice and wait for the day after Thanksgiving. NerdWallet's data shows Prime Day and early October sales like Prime Big Deal Days present prices competitive with Black Friday, but there's no substitute for the real thing. Actual Black Friday (and Cyber Monday) sales events still rock, and there's less threat of disruption this year.
"The last few years [of] Black Friday sales might have been more limited during the pandemic," says Perner. He recalls the supply chain challenges and backlog of ships coming into ports.
"But we're past that now, and the Chinese economy is slowing down," he adds.
Perner says those factors could lower the cost to produce imported goods. That could lead retailers to offer even better deals.
5. Skip the deal days altogether
Perner says sometimes he'll check out Amazon's deal of the day when he needs a break, but he has become better able to resist buying things over time. One tactic he suggests: Let the delivery boxes accumulate in the hall or garage as "visual evidence of how much you might be buying."
Maybe you don't need all that stuff.
It certainly is hard to put down the phone or close the laptop when holiday sales kickoff days have a regular place on the calendar and in the culture. But if you can resist the temptation, you could save the most money by skipping the deal days altogether.
Get started with budget planning
Check your current spending across categories to see where you can save