How to Protect Your Parents From Financial Scams
Scam artists often target older adults, but there are ways family and friends can help reduce the risks.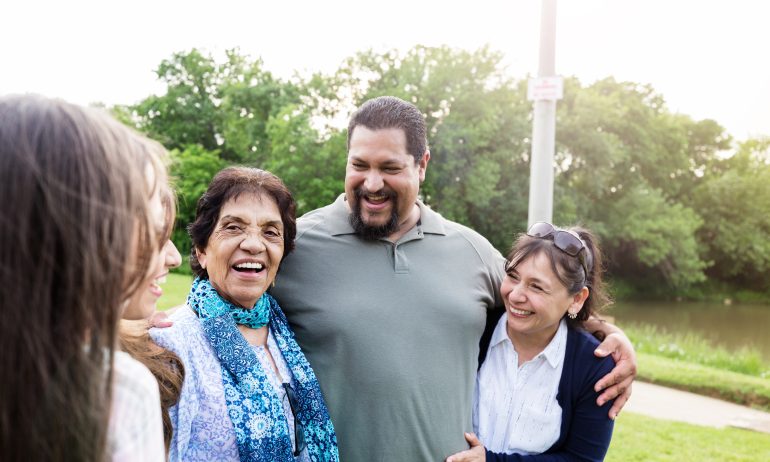 Many or all of the products featured here are from our partners who compensate us. This influences which products we write about and where and how the product appears on a page. However, this does not influence our evaluations. Our opinions are our own. Here is a list of our partners and here's how we make money.
When a scam artist called Cameron Huddleston's mom to tell her to wire money in order to claim a prize, Huddleston had to intercept the calls. Her mom, who had been diagnosed with Alzheimer's, was convinced she had to wire the money as soon as possible.
"That was a wake-up call for me. If you have any cognitive decline, you don't see those red flags anymore," says Huddleston, who lives in Kentucky and is the director of education at Carefull, a service built to protect aging adults' daily finances. She also wrote the book "Mom and Dad, We Need to Talk," on how to have important conversations about money with your parents.
Scam artists often target older adults, partly because they have amassed greater wealth. "If you are thinking from a criminal's perspective, which target will give you the greatest returns: a broke 20-something who is struggling with student loans or a baby boomer with a couple million dollars of retirement assets?" asks Marti DeLiema, assistant professor of social work at University of Minnesota's School of Social Work.
According to the Federal Trade Commission, consumers age 60 and older filed 467,340 fraud reports in 2021, reporting total losses of more than $1 billion. Overall, consumers age 60 and older are less likely to report losing money to fraud than those age 18-59. But when they do report a monetary loss, it tends to be for more money — especially among those 80 and older. They had the highest median loss of all groups, at $1,500. The FTC reports that older adults are more likely than younger adults to lose money on scams involving tech support, prizes, sweepstakes and lotteries, and family and friend impersonation.
Here are some steps fraud experts suggest taking to protect your parents and other older adults you care about from falling victim.
"Talking about scams can be one of the easier conversations because we're all targeted," Huddleston says. And you can use your own experiences or trending news to put it out there in a way that isn't condescending.
DeLiema says explaining specific scams — such as a stranger reaching out over social media saying they want to be friends then asking for money, or fake text messages claiming to be a grandchild who needs immediate help — can greatly reduce the chances that someone will fall for them. "If you know about the scam first, you're 80% less likely to respond," she says.
Get score change notifications
See your free score anytime, get notified when it changes, and build it with personalized insights.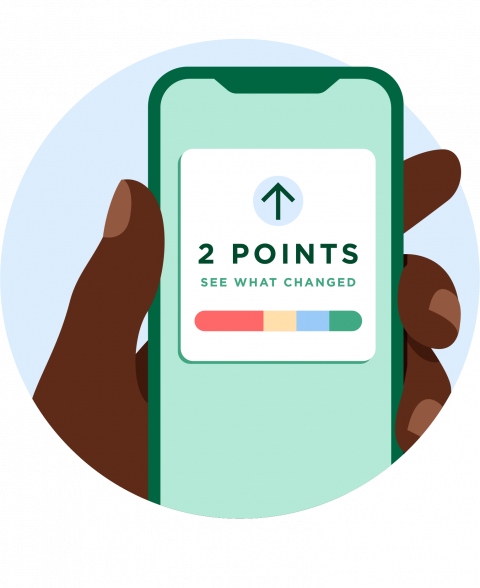 A few simple steps can help avert fraud, such as setting phones to send unknown numbers to voicemail, using a credit freeze, and setting stricter privacy controls on social media, says Amy Nofziger, director of fraud victim support for AARP. "These are things we should all be doing," she says, adding that you can set this up for yourself at the same time.
It's also relatively easy to sign up for financial account monitoring or to receive alerts for every transaction, Huddleston says. In some cases, it could make sense to allow adult children to also monitor those accounts, depending on the parents' comfort level and support needs.
Legal tools such as a durable power of attorney, a guardianship or a revocable trust can be among the most effective ways to keep an older adult's money safe from scammers, says James Ferraro, a vice president and trust counsel at Argent Trust Company, a wealth management firm headquartered in Ruston, Louisiana.
"If you have funded a revocable trust, then you have a vehicle in place where you can quickly step in if you suspect someone is taking advantage of your parents, be it a fake charity or 'your grandson is in jail in Mexico' scam,'" he says.
If an older adult is suddenly reluctant to talk about finances, has trouble paying for everyday expenses or has a high number of incoming phone calls or text messages, those are all potential signs of fraud, says John Breyault, vice president of public policy, telecommunications and fraud at the National Consumers League, a nonprofit advocacy group.
Scammers are adept at creating a false sense of urgency, Breyault says, telling their targets that they must send funds immediately or the IRS or other authority will come. "They are incredibly inventive," he adds, noting that methods and techniques are constantly evolving. The FTC reports that scam artists are even using artificial intelligence to mimic voices.
If fraud does occur, help the authorities track and prosecute it by reporting it, Nofziger says. Start by reporting to your local police department and using the FTC's online reporting portal. The AARP Fraud Watch Network Helpline has a toll-free number you can call: 877-908-3360.
The shame and embarrassment people feel when victimized can make a stressful situation worse.
"Lead the conversation with kindness and empathy, not anger or belittlement," says Nofziger. "You can say, 'I'm sorry this happened to you. Together we'll figure out next steps. There is no problem that we can't solve or recover from.'"
Reassuring words that can keep older adults, and their money, safer from scam artists in the future.
This article was written by NerdWallet and was originally published by The Associated Press.