Unhappy With a Rent-A-Center Contract? You Have Options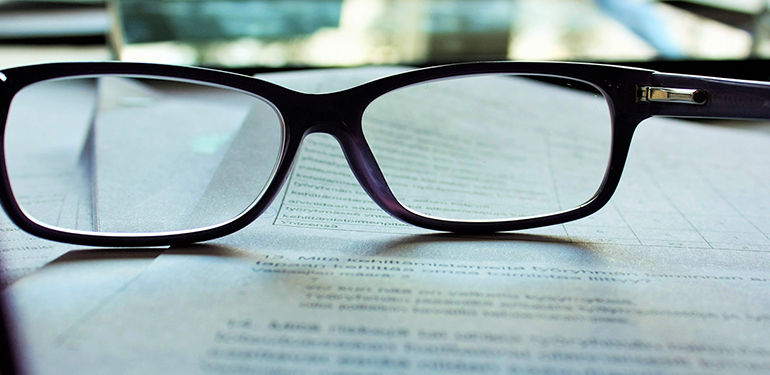 If you are unhappy with Rent-A-Center or its leasing affiliate Acceptance Now, or if you are being harassed for bills you already paid, you have options, especially if you kept records of your payments.
And you should always keep records of your payments.
The good news: Rent-A-Center contracts give you choices. While none is ideal, they can provide wiggle room.
The best way to avoid the biggest markups is to pay off your merchandise within 90 days of signing your agreement. That allows you to purchase the item without the long-term payments and extra fees that come with a lease.
If you want out of the contract altogether, return the items. The sooner you do, the less you will have paid toward the purchase. But keep in mind the contracts we reviewed show that you are going to lose whatever you have invested, which could be significant if you have been paying for a long time.
Also, the contracts showed that your payments must be up to date before you return the merchandise. Otherwise you could face additional fees and penalties, including civil or even criminal charges.
A contract might allow you to get out of your deal by exercising an "early purchase option," which usually requires a large upfront payment.
If you can't afford the early payoff, you can continue making your regular weekly, semiweekly or monthly payments until your contract ends (many contracts last two or more years). Be warned: Paying the full term can cost you five to 10 times as much as the manufacturer's suggested retail price.
Rent-A-Center contracts we reviewed have no mechanism for negotiating once documents are signed, but some consumers have succeeded in getting better terms by contacting company employees.
David Yancey, a Texas artist who ordered a $1,495 furniture set through Acceptance Now in 2015, wasn't happy with his payoff options. He said he had signed the agreement but found it confusing and didn't understand until later how much he would have to pay.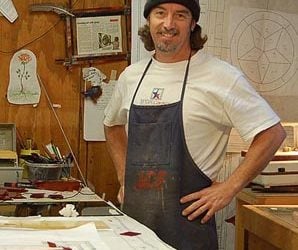 Yancey consulted a lawyer, who told him he was locked into the agreement. But the lawyer urged him to file complaints against the company with government agencies and consumer advocates and to try to get Rent-A-Center to adjust the contract's terms.
After he made nine payments totaling nearly $1,800, the company gave him a choice: Pay $1,400 more to own the furniture outright, or make an additional 26 payments, bringing the total cost to $4,908.71, according to a complaint he filed with the Texas Attorney General in 2016.
In addition to the state attorney general, Yancey says he contacted the Better Business Bureau, the Texas comptroller and various consumer advocacy groups. He says he had several conversations with Rent-A-Center managers and executives about his contract.
His work paid off, he says. Rent-A-Center reduced his payoff to $1,000.
Yancey's advice? Be persistent. And try to get Rent-A-Center's representatives to put themselves in your shoes.
"I told them, 'You're ripping off hardworking, honest people who just want a sofa to sit on. Is this something you can live with?'"
Rent-A-Center has said its mission is to help people with limited credit get the household items they need. Its prices are higher in part because they include delivery, setup, service and other benefits that many retailers do not offer, the company has said.
If you've been harassed or threatened by Rent-A-Center employees, you should call police, says Mike DeWine, Ohio's attorney general.
Marissa Paul, a Rent-A-Center customer from Cleveland, said she called police after Rent-A-Center employees banged on her door, screamed obscenities and threatened her and her family over disputed payments, according to a complaint she filed with the Ohio attorney general in 2016.
Police told Rent-A-Center's employees that they needed a repossession order before they could take back the TV she rented, Paul said in her complaint. The workers didn't have a permit, her complaint said, so they were forced to leave the property.
The federal government's Fair Debt Collection Practices Act applies in every state and prohibits debt collectors from using abusive, unfair or deceptive practices to collect on debt, including calling customers continuously to annoy or harass them.
The law also prohibits debt collectors from mischaracterizing the amount or legal status of a debt or implying that a customer's nonpayment will result in arrest or imprisonment. Rent-A-Center has argued that it is not subject to federal law because it is an original lender, not a debt collector acting independently of the company.
Rent-A-Center has said that its policy is to adhere to the act's standards. But rent-to-own companies, including Rent-A-Center, have pursued criminal charges against consumers for missing payments and failing to return rented merchandise.
If you believe you've settled your account with Rent-A-Center but are still getting harassed, you also have rights, legal experts say. And again, keeping a record of your transactions is essential.
If you have a record of paying your bills, you can dispute charges. If you don't have printed receipts, you can re-create your payment history with records from your bank or prepaid debit card, or with money order receipts, for example.
If you believe Rent-A-Center has submitted erroneous information about your account to credit reporting agencies or debt collectors, you can question the claims with the debt collectors and credit agencies.
But be prepared for a fight, as many rent-to-own companies do not play nice, Ohio Attorney General DeWine says.
"What we're finding is these companies aren't cutting these people any breaks," he said in an interview with NerdWallet and Raycom Media.
If credit reporting agencies or debt collectors don't believe you despite your records, you can file a lawsuit. But Rent-A-Center contracts include arbitration clauses, which limit your ability to sue the company.
If Rent-A-Center has pursued criminal charges against you, your best response is to settle your account, says Gus Centrone, a lawyer in Tampa, Florida, who has represented Rent-A-Center customers in disputes.
"People will typically plead no contest or guilty and will have to pay the money back," Centrone says. But that's better than spending time in jail.
By signing a plea agreement, however, you are required to pay what the company stipulates, Centrone says. "There's no discussion about whether the terms were fair or what was really owed."
Photo of David Yancey courtesy of David Yancey.