Smart Money Podcast: Money News: Student Debt Cancellation at the Supreme Court
Many or all of the products featured here are from our partners who compensate us. This influences which products we write about and where and how the product appears on a page. However, this does not influence our evaluations. Our opinions are our own. Here is a list of our partners and here's how we make money.
Welcome to NerdWallet's Smart Money podcast, where we answer your real-world money questions. 
This episode covers the upcoming Supreme Court cases about student debt cancellation.
Check out this episode on either of these platforms:
Sign up to link and track everything from cards to mortgages in one place.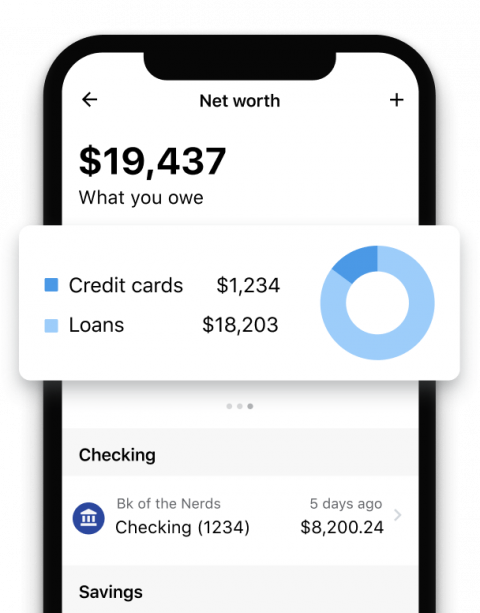 This month, the Supreme Court is set to hear two cases that will determine whether millions of federal student loan borrowers will be able to have some or all of their student debt canceled. One case hinges on the claim that debt cancellation would harm states' tax revenues and the finances of state-based loan agencies. The other case focuses on whether the Biden administration's debt cancellation violates a federal act that requires public comment on a proposed rule.
It's anyone's guess which way the Supreme Court will land on these cases. For now, they throw the prospect of any federal student debt cancellation into jeopardy. And regardless of how these cases are decided, the Biden administration is planning for student loan payments to resume this summer.
Given the current circumstances, it's wise for those whose loan payments have been paused to prepare to repay the remaining balance. And keep in mind, if you received a refund for payments made during the pandemic, the amount you had refunded would be added to your balance.
To get ahead of payments resuming, update your contact information with your student loan servicer and at studentaid.gov so you can easily receive communications about your loans. Also, know that repayment options have changed; there is a new, more generous income-driven repayment plan available. Review your budget and see how your monthly loan payment would fit into your cash flow. If you have the money, think about putting aside your monthly loan payment now. That way you could throw a chunk of cash at your balance when payments eventually restart, which would help you pay off your loans faster.
More about student debt on NerdWallet:
Nerd out on financial news
A NerdWallet account is the smartest way to see the latest financial news and what it means for your wallet.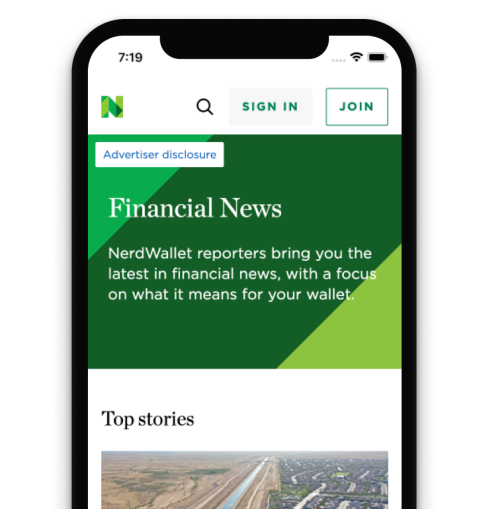 Sean Pyles: Are those of us who applied to have our federal student loans canceled ever going to see relief? This month, the Supreme Court will hear cases to decide our fate.
Anna Helhoski: Welcome to the NerdWallet Smart Money podcast, where you send us your money questions, and we answer them with the help of our genius Nerds. I'm Anna Helhoski.
Sean Pyles: And I'm Sean Pyles. If you have a money question for the Nerds, call or text us on the Nerd hotline at 901-730-6373. That's 901-730-NERD. Or email us at [email protected].
Anna Helhoski: Follow us wherever you get your podcasts to get new episodes in your feed every Monday. And if you like what you hear, leave us a review.
Sean Pyles: Anna, you've covered the student loan cancellation debate and the legal challenges surrounding the issue for quite some time. For those who haven't had their ears to the ground, can you tell us what's going on right now?
Anna Helhoski: Sure. You may remember that last summer, President Biden announced federal student loan borrowers would be eligible for up to $10,000 in student debt cancellation. Borrowers would have to meet income requirements for eligibility, as in you couldn't earn more than $125,000 as an individual or $250,000 for married couples. Those who met those requirements and also received a Pell Grant in college could even receive up to $20,000 in debt cancellation.
Sean Pyles: But that income cap ended up really complicating things, right?
Anna Helhoski: Yes, it did, Sean. It meant there would have to be an application process. Many were hoping that the debt cancellation would be automatic since it would've been difficult to reinstate debt that was paid off, even if there were legal challenges. Alas, an application became part of the process. As you might expect, as soon as the application became available in October, student loan borrowers flooded the application system. Listeners might even recall that Sean submitted his application in just a few minutes during one of our episodes around that time.
Sean Pyles: That was actually a very fun episode to record with you, and looking back on that now, I realize how naive we were thinking that that would be it. I would submit my application in just a few minutes, and debt relief would be on the way to me sometime soon, hopefully.
Anna Helhoski: I know. It was a simpler time back then. Borrowers were expected to start receiving relief as soon as mid-November. But between the initial announcement and when the education department received 26 million applications, the Biden administration received several legal challenges. Two of those challenges stopped the process cold, even after the education department sent out notices to 16 million borrowers whose applications were approved. Sean, did you ever receive one of those notices?
Sean Pyles: I did, and at the time I thought it was probably too good to be true, and it turns out maybe I was correct.
Anna Helhoski: So there was a lot of lawsuits — six originally on the table. Two of them are now headed for the Supreme Court this month.
Sean Pyles: What a mess. Anna, can you give us a rundown of these two cases?
Anna Helhoski: All right, hold on to your hats. In the first lawsuit, six different states — including Arkansas, Iowa, Kansas, Missouri, Nebraska, and South Carolina — jointly claimed that Biden's debt relief would harm tax revenue in their states and the finances of state-based loan agencies. That case was dismissed on October 20th by a federal judge in Missouri, but the next day, the plaintiffs filed an emergency motion for a temporary stay, which the Eighth U.S. Circuit Court of Appeals then granted.
Sean Pyles: What about the second case?
Anna Helhoski: Case number two was a lawsuit in Texas filed by the succinctly named Job Creators Network Foundation Legal Action Fund, which says Biden's debt relief violates a federal act that allows for public comment on a proposed rule. It was filed on behalf of two different plaintiffs — one who's ineligible for debt relief because she has a type of loan that doesn't qualify and another who doesn't qualify for the up to $20,000 in relief because he never received a Pell Grant in college. The case also questioned whether the executive branch had authority at all to cancel debt under the HEROES Act. That was the early COVID stimulus package. The Texas judge ruled against the Biden administration. The White House then appealed the ruling, but the original decision was upheld by the Fifth U.S. Circuit Court of Appeals. Both cases are preventing any debt relief while they move through the system. The Supreme Court is now set to hear arguments for both cases on February 28.
Sean Pyles: I'm not a huge fan of crystal ball questions, but I got to ask you, do you have any indication on which side is likely to prevail?
Anna Helhoski: Crystal ball questions are kind of my favorite because I don't have to be correct, but each side believes they're right, obviously. I certainly have my own thoughts about this and bias perhaps, but it's really unclear exactly where Supreme Court justices are going to land on this issue. We have to wait and see how this plays out in the highest court.
Sean Pyles: Do you have an idea of when the decision will be announced? Is it going to be after the cases are heard or at the end of the term?
Anna Helhoski: No one's expecting a decision any sooner than June. For now, borrowers can no longer submit applications for forgiveness. Those have been totally halted. Under current guidelines, you're supposed to be able to apply by December 31, 2023, but I would imagine that would likely be extended if cancellation is allowed to move forward.
Sean Pyles: Well, as someone who still has plenty of student loans and is hoping that some of them get canceled, if they're not canceled, what do you think would be the soonest that I would be expected to restart making student loan payments?
Anna Helhoski: As a result of the lawsuits, Biden had ordered an eighth extension of the student loan payment pause that's been in effect since March 2020. The pause is expected to lift either 60 days after the Supreme Court's final decision, or if the litigation isn't resolved by June 30th, then 60 days after that. So that means it could be August 29th, which would be 60 days after June 30th, or it could even be sooner in the summer.
Sean Pyles: But I remember many, many times this pause being extended. However, this time they're saying, "This is it. No more extensions."
Anna Helhoski: I covered every single one of these extensions and every time they said, "This is going to be the last one guys." But this one really does seem like it's going to be the last, especially if Biden moves forward with lifting the pandemic emergency in May.
Sean Pyles: I remember that some folks who actually made payments on their student loans during the pandemic were able to get refunds for that. What's going on there?
Anna Helhoski: That's right. If you were one of the people who received a refund, you're going to need to repay the amount that you received if the debt cancellation is struck down. If that happens when payments restart, your new payment amount would reflect a larger balance that includes that refund.
Sean Pyles: That is pretty rough. Well, since things aren't necessarily looking good right now for those of us hoping to have some debt canceled, how can folks prepare for debt cancellation being struck down?
Anna Helhoski: Don't count on debt cancellation happening, and you should be counting on payments restarting. Here's what you can do to prepare. First, update your contact information with your student loan servicer and on studentaid.gov. That means your phone number, email address, your home address — you need to be able to be contacted. Second, you want to review auto-debit enrollment or contact your student loan servicer to sign up. That way you won't miss any payments. You might consider enrolling in an income-driven repayment plan that would make your payment amounts a little bit more manageable. There's also a new, more generous income-driven repayment plan that's been proposed by the Biden administration, but it's unclear when that plan will be live.
Sean Pyles: Folks also might want to think about reviewing their budget, maybe add in what your previous monthly student loan payment was and see how that would change your current cash flows. That's been so long since we had to make these monthly payments, and if you can think about setting aside some of that money now, that might enable you to make a big lump sum payment when these payments do resume. That way, at least you'll be able to make a little bit of progress on your balance.
Anna Helhoski: It's a good time to take another look at your budget.
Sean Pyles: Well, Anna, I noticed there's nothing in here about sharpening your pitchforks at least yet, right?
Anna Helhoski: Not quite yet. I'm sure outside the Supreme Court in a few weeks there'll be plenty of protestors on both sides of the issue who will be out and doing just that, but I think at this point, safe to say just sit and wait.
Sean Pyles: Well, thanks for giving us the info today.
Anna Helhoski: You got it. If you have any questions about student debt cancellation or anything else money related, really, leave us a voicemail or text us on the Nerd hotline at 901-730-6373. That's 901-730-NERD. You can also email us at [email protected]. Visit nerdwallet.com/podcast for more info on this episode and remember to follow, rate and review us wherever you get this podcast.
Sean Pyles: This episode was produced by Anna and myself. We had editing help from Tess Vigeland. Audio wizard Kaely Monahan edited our audio. And a big thank you to all of the folks on the NerdWallet copy desk for their help.
Anna Helhoski: Here's our brief disclaimer: We are not financial or investment advisors. This Nerdy info is provided for general educational and entertainment purposes and may not apply to your specific circumstances.
Sean Pyles: And with that said, until next time, turn to the Nerds.