You're our first priority.
Every time.
We believe everyone should be able to make financial decisions with confidence. And while our site doesn't feature every company or financial product available on the market, we're proud that the guidance we offer, the information we provide and the tools we create are objective, independent, straightforward — and free.
So how do we make money? Our partners compensate us. This may influence which products we review and write about (and where those products appear on the site), but it in no way affects our recommendations or advice, which are grounded in thousands of hours of research. Our partners cannot pay us to guarantee favorable reviews of their products or services. Here is a list of our partners.
Smart Money Podcast: The Holiday Shopping Episode
By
Liz Weston, CFP®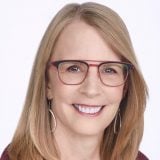 Liz Weston, CFP®
Senior Writer | Personal finance, credit scores, economics
Liz Weston, CFP®, is a personal finance columnist, co-host of the "Smart Money" podcast, award-winning journalist and author of five books about money, including the bestselling "Your Credit Score." Liz has appeared on numerous national television and radio programs, including the "Today" show, "NBC Nightly News," the "Dr. Phil" show and "All Things Considered." Her columns are carried by The Associated Press and appear in hundreds of media outlets each week. Prior to NerdWallet, she wrote for MSN, Reuters, AARP The Magazine and the Los Angeles Times. She shares a home in Los Angeles with a husband, a daughter and a co-dependent golden retriever.
and 
Sean Pyles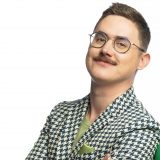 Sean Pyles
Senior Writer | Personal finance, debt
Sean Pyles leads podcasting at NerdWallet as the producer and host of NerdWallet's "Smart Money" podcast. On "Smart Money," Sean talks with Nerds across the NerdWallet Content team to answer listeners' personal finance questions. With a focus on thoughtful and actionable money advice, Sean provides real-world guidance that can help consumers better their financial lives. Beyond answering listeners' money questions on "Smart Money," Sean also interviews guests outside of NerdWallet and produces special segments to explore topics like the racial wealth gap, how to start investing and the history of student loans.
Before Sean lead podcasting at NerdWallet, he covered topics related to consumer debt. His work has appeared in USA Today, The New York Times and elsewhere. When he's not writing about personal finance, Sean can be found digging around his garden, going for runs and taking his dog for long walks. He is based in Ocean Shores, Washington.
Edited by 
Kathy Hinson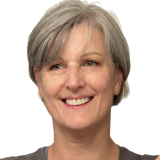 Kathy Hinson
Lead Assigning Editor | Personal finance, credit scoring, debt and money management
Kathy Hinson leads the Core Personal Finance team at NerdWallet. Previously, she spent 18 years at The Oregonian in Portland in roles including copy desk chief and team leader for design and editing. Prior experience includes news and copy editing for several Southern California newspapers, including the Los Angeles Times. She earned a bachelor's degree in journalism and mass communications from the University of Iowa.
Many or all of the products featured here are from our partners who compensate us. This influences which products we write about and where and how the product appears on a page. However, this does not influence our evaluations. Our opinions are our own. Here is a list of our partners and here's how we make money.
You're following Liz Weston, CFP® and Sean Pyles
Visit your My NerdWallet Settings page to see all the writers you're following.
Welcome to NerdWallet's Smart Money podcast, where we answer your real-world money questions.
This week's episode starts with a discussion of NerdWallet's holiday shopping survey, which shows that, on average, people plan to spend a bit more this year but also to do more shopping online.
Then we pivot to tips about how to get the best buys in this unusual shopping season, where Black Friday deals started in October and most major retailers won't be open on Thanksgiving, reversing a recent trend.
Check out the Smart Money podcast on any of these platforms:
Double down this Black Friday
You could earn an extra 2%-10% cash back this Black Friday – all with the NerdWallet app.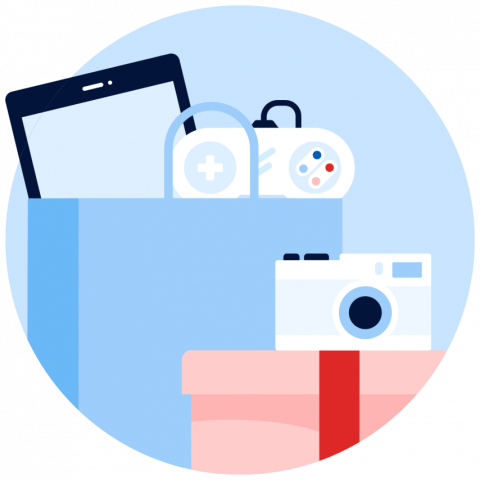 Big crowds are a health risk, so the annual deal-fest known as Black Friday looks different this year. Major retailers will be closed on Thanksgiving, which in recent years has been the day people would start lining up before dawn for doorbuster deals. Instead, retailers expect a lot of shopping to be online. Stores also started rolling out the deals much earlier than usual, starting with Amazon's Prime Day in October. But Black Friday and Cyber Monday will still bring big discounts on the usual categories, including televisions, gaming consoles, smart phones, appliances and more.
Another difference is that many stores are announcing their deals ahead of time and even laying out schedules of what will be on sale when. That makes planning your shopping a lot easier. Consider signing up for your favorite retailers' newsletters to get the scoop, or check out NerdWallet's Black Friday coverage.
Making a list of what you'll buy and when can help you stay within your budget, but keep tracking prices on the items you've bought. Many retailers offer price match guarantees if you find the same thing at a lower price.
Black Friday is still a thing. The deals started in October, but there will still be sales, so it's a good time to get your shopping done before the holidays.
Get ready. Set up online accounts with your favorite retailers, line up your coupons and know how to access the retailer's customer service in case you want to ask for a price match.
Shop early to make sure all of your holiday gifts arrive on time. Parcel delivery services and the Postal Service are struggling to keep up with the boom in online shopping.
More about Black Friday on NerdWallet:
Liz: Welcome to the NerdWallet Smart Money Podcast, where we answer your personal finance questions and help you feel a little smarter about what you do with your money. I'm Liz Weston.
Sean: And I'm Sean Pyles. To get your money questions answered on a future episode, call or text us on the Nerd hotline at 901-730-6373. That's 901-730-NERD, or email us at [email protected].
Liz: And to get more Nerdy goodness delivered to your devices every Monday, hit that subscribe button. And if you like what you hear, leave us a review.
Sean: This episode, we're doing a deep dive into holiday shopping. First, we're going to talk about this year's holiday shopping trends with Kim Palmer, and then we're going to talk with our go-to shopping Nerd, Courtney Neidel, about how folks can get the best deals this holiday season, even if they're only able to shop online.
Liz: All right, I can't wait.
Sean: Let's dive into our conversation with Kim. Hey Kim. Welcome back.
Kim Palmer: Thank you so much for having me.
Sean: It goes without saying that holiday shopping this year looks a little bit different. As the NerdWallet 2020 holiday shopping report found, consumers are continuing some of the shopping trends from last year. So Kim, can you give us some of the key findings of this report?
Kim: One of the biggest takeaways is that nothing can stop Americans from shopping, not even the pandemic. So people are still planning to shop and, actually, the amount people are spending on gifts, on average, is a little bit higher than last year.
Kim: Yeah, people are still planning to shop, but the way that they shop will be different. So people told us that they're much more likely to shop online and order in advance, do curbside pickup, just to avoid crowds and the health risks.
Liz: But there's also the big chunk that's spending less. Is that right?
Kim: What we heard from people is that 40% of shoppers tell us that they are planning to spend less because of the pandemic. And so, there's definitely a group of people that want to really curb their spending and not overspend.
Sean: One thing I'm thinking about, related to that, is that people are probably going to be shopping in different ways. A lot of folks don't have as much cash on hand as maybe they did last year. So how has that impacted the way that consumers are funding these gifts?
Kim: Well, we did hear from people that, on average, people do plan to rely on their credit cards a little bit more than last year. Of course, that isn't anything brand-new. People have always been using their credit cards to finance their shopping, but it does seem like there's even more of an interest in that this year, because people do feel stressed-out financially. Credit cards can be very expensive to do that because if you don't pay off your balance, then interest starts to accrue and it can be really hard to pay off.
Liz: What are the alternatives to using your credit cards, if you're a little bit strapped for cash?
Kim: Well, one of the best options is to start saving for the holidays as soon as possible. Some people are really good at planning ahead and start setting aside money in January. So if that's something you can be organized to do and think about that, that's always a good idea. And then also, talk with your friends and family about if you all scale back together, so you don't feel that pressure to make the purchases. Maybe you can give the gift of your time, or your energy, or your skill — something instead of buying a present that's expensive.
Sean: Or even something homemade. A few Christmases back, my partner got a gift from his mom that was a cookbook that were actually his grandmother's recipes that his mom put together in a little package, so that he could have them to make those recipes as well. And that cost nothing but printer paper and a binder. And we use it all the time, and that's so much more thoughtful than something that you might get from the store. And then we have that and we can use it and think about how sweet it is that he has this family cookbook, now.
Liz: Another idea, especially if you have kids and there are grandparents in the picture, is anything that has their picture on it. One of the favorite things that we used to do was make photo albums of our child's year and send it to the grandparents. And especially this year, when grandparents aren't getting to see their grandkids at all, or as much, I think that would be really welcome.
Kim: That's such a good idea. I also love turning my kids' art into gifts for grandparents, and so that's another option that you can do-it-yourself for very little, or of course there's plenty of places you can do it online.
Sean: And I'm sure that also helps you kind of clear up some clutter in your house because kids make so much art!
Sean: One really great way to save for the holidays that I learned about last year is the 52-week savings challenge, where you save $1 the first week of the year, $2 the next week, $3 the following week and so on, adding a dollar each week for a whole year. And at the end of the year, you'll have around $1,400 to spend on the holidays, which is more than enough for me to buy all of my holiday shopping gifts.
Liz: Did you do that this year? Did you actually cross the finish line on that one or are you going to?
Sean: I actually did. And I think that at this point, I'm probably going to siphon some of that money for my other savings, but it was nice to do this and to see how much I could build up. Because once you get used to doing this challenge, I felt like I was accountable to myself to continue it throughout the course of a year. And it was nice to check that off my list.
Liz: And this is the time of year I start cashing in the coins, and checking under couch cushions, and looking at my rewards balances, because rewards are another way to pay for gifts. Isn't that right, Kim?
Kim: It's such a good idea. And actually this year, because so many people are not traveling, people have more rewards than usual just sitting there doing nothing. And a lot of credit card issuers have actually made it easier to convert those travel rewards into things that can be gifts, potentially. So you can use rewards to do things like buy a streaming service and gift that to someone. So there's a lot of creativity that you can apply to turn those travel rewards that you aren't using right now into gifts.
Liz: That's a great idea. I always like to hang onto my rewards and use them for travel, because generally you get the most value that way. But with this year and having no idea what next year is going to be like, I really like the idea of putting at least some of my rewards to work — earn-'em-and-burn-'em kind of thing.
Sean: One thing I also wanted to talk about with you, Kim, is how to pay off that holiday debt that we mentioned, because we know that it can linger for a long time. One finding of the report that really stood out to me was that a third of the 2019 holiday shoppers who incurred credit card debt for last year's gifts, which is around 40 million Americans, are still paying off those balances. So I wonder what you think people should do if they are going to rack up some debt this holiday season, but they don't want to still be paying it off a year from now.
Kim: If you think about it, so many people still paying off last year's debt is just a good reminder that this debt can really hang around. So you want to try to avoid adding to your debt if you can this holiday season. No. 1 is to not build up even more debt. So try to use your savings or just limit the amount you're spending on holiday gifts. And then if you have that debt that's carrying over, and you're looking at the new year, make a plan for yourself to pay it off.
So you can use an online tool like the one we have at NerdWallet to pay off your debt over a certain time frame. If you pay off a certain amount each month, how quickly can you make progress and pay it off altogether? There's two different schools of thought that I know we've talked about on this podcast before. Some people like to tackle their smallest debts first and build up momentum. Other people like to tackle their highest-interest debts first. So really it's a personal decision. See what will keep you most motivated, but those are the main two options.
Sean: Yeah, but the most important thing is finding a path to paying off your debt and sticking to it, so you can actually knock it out. I find that if folks are willy-nilly and they aren't super dedicated to it, debt like this can linger for a long time.
Kim: And it just can feel like a trap, and it can feel like you're never going to pay it off. So even just laying out your debt, getting organized, seeing what exactly you owe and what interest rate is [for] each one that you owe right now, it can help you just get set to start making progress. And the new year is a great time to tackle that.
Liz: And we have a ton of calculators that people can use to figure out what their debt is costing them and how to pay it off the best way.
Sean: Another finding that stood out to me in this report was around charitable giving. And it was really interesting because it shows the split in how people spend their money. The stat was that more than three in 10 Americans say that they will spend either more or less on charitable donations this holiday season compared to last year, which makes me wonder why people are split in this way. I feel like I've been donating a lot more, given everything going on, but also a lot of folks maybe don't have as much cash on hand.
Kim: Exactly. I think that people are battling these dual feelings. On one hand, you want to help more than ever because you see so many people suffering right now. But on the other hand, you have to make sure to protect your own budget. If you are stressed about your own financial situation, it can be harder to donate. Again, it's a personal decision, but there are so many different ways to give this year. You can give your energy, your time, all different options. So there are ways to give back, even if you're feeling stressed about your own budget.
Liz: And a lot of us have been going through our closets and our house because we have the time to declutter, and what we think of as clutter can really help out someone else. So making noncash donations, making donations of household items and clothes to charities is another way to help out.
Sean: But speaking of cash donations, one thing that I'm trying to get across to everyone is that for the 2020 tax year, people can deduct up to $300 of cash donations when it comes time to file their taxes, without having to itemize. So that is a big incentive to donate a little bit more if you can.
Liz: Yeah, and if you have a matching program at work, that's another way to make your dollars go a lot further.
And Kim, can you tell us about price-matching policies and how that can help?
Kim: It's something that we do see typically every year, and stores have different policies on it. If you see a great price, even after you've made the purchase, you can bring that to the store that you bought the item from and, in some cases, get a refund for the difference. So some stores do offer different price-matching options.
Sean: I've been seeing some really different kinds of deals this year. I'm in the market for a new phone right now. And there are a bunch of iPhone 12 deals. I'm an iPhone kind of guy. And there was one I was looking at just this morning where you could get a free pair of Bose headphones with a new iPhone.
Sean: And I've seen a number of deals where they will tack on a different electronic with the one that you're going to buy, which adds a ton of savings, because that's a $300 pair of headphones that I'm getting with a phone. So that's really interesting this year. I feel like stores are trying to make it even more enticing for people to shop there because they know that we have so many options this year.
Liz: Kim, last year, it seemed like there were a lot of gift card bundles. Are you seeing those as well?
Kim: I am seeing gift cards this year. And part of the appeal of gift cards, I think, especially in the pandemic, is that they're so easy to use online. They're very clean. If you're sending them in the mail, it's an easy thing to give. So I think we'll be seeing more of that.
Sean: Kim, well, thank you so much for joining us.
Kim: Thanks for having me.
Sean: Well, let's get into our conversation with Courtney. Hey Courtney, welcome back to the show.
Courtney Neidel: Thank you so much for having me.
Liz: Obviously, holiday shopping is going to look a little bit different this year. There probably aren't going to be the huge lines outside of stores.
Liz: Yes, but there's still plenty of deals to be had. So Courtney, where should people look if they want to get the best discounts?
Courtney: So like you mentioned, obviously, lots of stores are closing on Thanksgiving. There's not going to be those big crowds and the big lines. So instead, think of everywhere that you wanted to go shopping maybe in person and then go to that website instead. So we're talking about the big-box stores that are always big on Black Friday, on Thanksgiving. They're all going to have sales online, so you can shop from the comfort of your home, get plenty of deals. In fact, we're even seeing that sales have been starting earlier this year. There's even more deals available than there would be in a nonpandemic year.
Sean: This seems like my kind of holiday shopping season, because I was never one to go into the stores. Having worked retail in the past, it was a bit of a triggering nightmare to me to go into a store on a holiday shopping season. But I also love to shop from my couch, and I love to shop early because I find that I can spread out my spending over the course of a few months. And I've been really impressed by how the Christmas creep has started really early this year. It seems like Prime Day was the official start of the holiday shopping season. And there have been deals popping up here and there throughout the season so far. Is that in line with what you've been seeing?
Courtney: Exactly. Prime Day really kind of kicked it off. And what we saw was a lot of other retailers were having to compete. So usually Prime Day would happen in July, during what we call "Black Friday in July." Whenever Prime Day happened, you saw every other big store had their own kind of version of a Prime Day sale. Now that Prime Day was in October, we saw retailers following suit, and they have all had these kind of early Black Friday, early holiday sales starting in October. And a lot of them are running through October and all the way through November. So it's really kind of caught on, and these sales are being announced earlier than ever. They're rolling out earlier than ever. And shoppers are actually snagging Black Friday prices earlier than we've ever seen.
Liz: Interesting. So what sort of products have the best deals?
Courtney: Interestingly enough, we've seen some of the same kind of products on sale this year that we have in the past. So I think the biggest one associated with Black Friday is electronics. So those big-screen TVs, the gaming consoles, the smart phones, anything Apple-related, you can bet will be on sale. We also usually see a lot of home products, some of the small home appliances, like things for the kitchen and vacuums, but also some of the bigger appliances, like a washer and dryer. And then also the Christmas gifts, the stocking stuffers, the CDs and the DVDs, the video games, some of those littler items too, have all been on sale and will all be on sale.
Sean: So interesting that even though shopping is a little bit different this year, as you said, it seems like because of the release cycle of these companies — like Apple always comes out with their new phone in the fall — a lot of the things that are on sale are pretty much the same, that were probably on sale last year. So that makes it a little bit easier. But where I think things could be slightly more challenging this year is how to keep track of all of the different sales that are going on because we have this extended shopping season. How do you think people can keep track of where the deals are on a weekly or even daily basis?
Courtney: It's getting so confusing, even as I'm covering this and tracking them. It seems like a lot of retailers this year are coming out with press releases and they're actually announcing their holiday plans, their Black Friday plans ahead of time. They're even laying out their whole schedule for you. They're previewing some of their early deals. So really staying on top of the news is one way. Another way is to sign up for the email newsletters from all your favorite stores.
Also, following stores on social media, like Twitter and Facebook and Instagram. And if you sign up for the email newsletter and you put in your actual physical address, you sometimes will still get things in the mail like physical coupons, so that's a great way too. Really have to be on top of it this year, because so many things are happening all the time, it seems like.
Liz: How are you going to approach the holiday season this year?
Courtney: I'm going to take a little different approach this year. Unlike Sean, I kind of like going in stores sometimes. In the past, I would like to go one time on Black Friday, just for the tradition and the family experience. And then I usually did the rest of my shopping online. This year, I'm going to pivot and do completely online shopping. So I'm going to be doing what we just talked about, watching and monitoring all these deals. I'm going to be comparing prices between different stores.
I also usually like to make a list ahead of time. I usually use Black Friday for Christmas gifts, so I know exactly what I'm going to be buying. And if I'm being honest, I throw in some stuff for myself too. And to Sean's point earlier, it is a really great idea to look back and see what was on sale last year. I have gotten down a habit of knowing certain products that go on sale, even things as simple as the shampoo and conditioner that I like to use. It goes on sale half off, every year on Black Friday. So that is when I stock up on my shampoo and conditioner.
Courtney: And then I'm going to be shopping over that Black Friday weekend, especially because we need to make sure that deliveries arrive on time. Because if you're not picking up items at the store, you want to allow plenty of time for them to show up at your house and then however you're going to deliver them to your family and friends.
Liz: Well, actually, let me follow up on that because that's something I'm wrestling over. We don't know if we're getting together with our family, with our extended family. So it's like, am I going to have things shipped to my house and then ship them again? Or am I going to ship them directly to the people? I don't know how to handle that.
Courtney: So at some stores, you can actually pay a little bit extra for that gift wrap and send it straight to the recipient. I know in my own family, we're probably going to do some front door, porch drop-offs and gift exchanges.
Courtney: Yeah. So it does make it a little more complicated. You have to talk to your family and figure out a plan for how you're going to handle that this year.
Sean: Yeah. I'm grappling with that same issue, Liz. I bought my mom a gift for Christmas over Prime Day. Hopefully she's not listening to this, so I'm not spoiling anything. I'll tell her not to listen to this one. But anywho, I had that same issue where I was thinking, OK, I could just have this delivered straight to her house. She lives in Florida, but I like the ritual of wrapping a present, making it more personalized and not just sending another Amazon box to her front door.
So I had it delivered to my house and I'm planning on sending it out early and telling her to wait because mail carriers would really appreciate if we could send things out in a staggered schedule, so we don't overwhelm them. I have a friend who's a mail carrier. He just told me this. So if you can, send things out early so it's not as overwhelming for them, and you make sure things get there on time. But that way, it's the best of both worlds. It's a little bit more work for me to send things out again, but at the same time, I can make it more personalized because I can't be there in person.
Courtney: I love that. The only risk for me is if I got stuff early, I'd probably open it early.
Sean: Well, I liked that part of it because I was forking out some money for something that I bought for her. And I wanted the joy of opening the box just for that ritual of it. Even though it's not mine, I'm not going to actually open the packaging, I could see what was inside the box and then think about how I'm going to wrap it up for my mom.
Liz: That's really cool. And you can actually make them open it for you on Zoom.
Liz: That's a way to keep them honest.
Sean: Very true. So Courtney, Black Friday is coming up in just a matter of days now. I'm wondering how you think people should prepare for this. As you mentioned, you are a preparer for the holiday shopping season, and Black Friday needs extra planning. So what are you doing right now?
Courtney: Yes. So we talked a little bit about monitoring that deal news, but that can be overwhelming. So another thing that would be great is actually, the Nerds here at NerdWallet, we have been combing through all the Black Friday ads and picking out the best deals for you, so you don't have to do that work. We literally page through every page of these 100-page ads and we find all of the best products, the top items that are on sale. So if people want to go and check out those ads and the deals and see what we have highlighted, that is one really great way to not have to do all of the research.
You can also search specifically by product, though. Instead of going by store, if you know exactly the item that you want, try Googling or looking online or looking at NerdWallet for the name of the product plus "Black Friday," and then you can pull up all of the retailers that are selling that specific item. Usually, they are pretty competitive with each other, so you'll see that they have usually at least pretty close to the same price. But in some cases, there might be a store that has a little bit cheaper price, or maybe they have a coupon that you can stack on top of it. And then you're making sure that you're maximizing and paying the lowest price possible.
Sean: Right. One thing I'm wondering about as well is Cyber Monday, and whether Black Friday and Cyber Monday are going to meld into this big supershopping weekend because it doesn't seem like there's much of a distinction, since Black Friday is going to be almost exclusively online this year.
Courtney: We even kind of saw last year, that the sales stopped and picked up right one after the other. Cyber Monday was starting the Sunday before. The days don't really mean anything anymore. So I think that will definitely continue. We'll probably see sales happening all throughout that weekend. There might be some different deals that launch on each specific day, but it's pretty much going to be a whole weekend full of shopping.
Liz: So I'm really glad that you and the other Nerds have been combing all these sales, and all the ads, and the press releases, and putting the best stuff together for us. I think we should also talk, though, about the fact that a lot of things get thrown at the wall in terms of things that look like they're on sale, but they're really not. So can you give people some tips on how to determine whether this is really something worth buying versus this is part of the chaff and you need to throw it out?
Courtney: Yes, definitely not every deal is a doorbuster, we like to say. The doorbusters are those really deep discounts, and sometimes there's just a lot of filler in those ads to make it look like more stuff is on sale. So one way to do that is if you have been researching ahead of time, having a sense for what the product has really been selling for. Sometimes the ads make it look really glamorous, and they say it's on sale for this price compared to the regular price, but it doesn't always sell for that regular price. So it might have been on sale right before Black Friday, but just a little bit smaller sale than the one they're having now. Another way to do that, if you're shopping on Amazon specifically, the website CamelCamelCamel is a great tool. You can look up a specific product, and it will show you the price history for that product. So you can see the highest price that it's ever sold for, the lowest price it's ever sold for. Get an average idea of how that price compares to the price that you're seeing.
And then in general, if it's something that you're not very familiar with, just try to do some online digging of your own and see what comparable products sell for, from a different brand. Is this even what you should be paying for a refrigerator? Know what's a good price. Do some of that little bit of research on top of it. Like you said, Liz, figure out if it's even a good price or not.
Sean: I will advocate for that as well. Because when I was shopping around during Prime Day, I saw a couple of things that were actually more expensive than they had been the week before.
Sean: Yeah. I have an extension on my browser called Honey, which it sounds like it's similar to CamelCamelCamel, and they now have a historical price tracker. And it wasn't anything that I was going to be shopping for, but I was just perusing out of boredom largely. And sure enough, a few things were like $50 more than they had been, because there was more attention on these items. And they make it seem like it's going to be a great deal, but it actually wasn't. All right. Well, Courtney, now I would love to hear from you, some of your go-to holiday shopping tips. What do you think people just can't go without when they're doing some online shopping?
Courtney: We've talked a little bit about shopping online, so I think it's really important to have these online strategies ready to go, especially if you're used to just shopping in the store. So one thing that I like to do is sign up for those loyalty programs and rewards programs, if they're free to join. It will give you another email that you'll probably get daily, but it's a great way to earn rewards. You might have early access to some deals, and then if you're going to be shopping there anyway, you usually redeem some points that you can use on future purchases. So that is one way.
Another thing is to make sure that you have your account information all ready to go. So create an account with your name, your shipping address, all of that kind of checkout information that you're going to need. That's a really great way, especially for an in-demand or a really hot product of the season. As soon as the sale starts, I'm already logged in. I put it in my cart and I check out immediately, assuming that the website doesn't crash because everyone else is doing that.
Courtney: And then the third thing that I like to do is take advantage of price matching and price adjustments. This is usually a little easier to do in the store because you can just ask the person who's checking you out, but if you're online, you can do it as well. So price matching is when you find something on sale at the same time of purchase. So you usually have to either online chat with the store or maybe call them and say, "I found it for a cheaper price elsewhere. Will you match this?"
Adjustments are after the fact, so you want to keep an eye on sales after you've shopped to see, like, did you shop at the right time? Did the price go down? And you can sometimes contact the retailer and say, "I bought it for this price, but I'm seeing it a couple of days later for this better price. Will you refund me the difference?" And a lot of times they will do that. The only caveat here is Black Friday is often excluded from these policies. So they know that the sales are really good on these days and they won't always honor it on those days.
But for the rest of your holiday shopping, it's a really great idea to take advantage of and just take a little bit of extra time. But you can save a lot of money sometimes. Are you guys going to be shopping on Black Friday? Should we talk about your plans?
Sean: I actually don't know if I will be.
Sean: Yeah. I guess I might browse and see, but my family isn't huge into Christmas, so I'm probably not going to be buying all that much stuff. Garrett's family, however, is really into Christmas. And I actually bought stuff for them months ago.
Liz: Oh, good for you. Yeah. Our family, totally into Christmas. And also like you, Courtney, I look for products I use throughout the year and just stock up, use Black Friday as an excuse to hit a good sale and save some money and stock up for the year.
Liz: Well, thank you so much for talking with us about this. I think we got some great tips and some great strategies to get going. And with that, let's get to our takeaway tips. First, Black Friday is still a thing. It started in October, but there will still be sales. So it's a good time to get your shopping done before the holidays.
Sean: Next up, prepare in advance for Black Friday online shopping. Have your account set up, line up your coupons and get ready to price match.
Liz: Finally, shop early to make sure all of your holiday gifts arrive on time.
Sean: And that is all we have for this episode. Do you have a money question of your own? Turn to the Nerds and call us or text us your questions at 901-730-6373. That's 901-730-NERD. You can also email us at [email protected] and visit nerdwallet.com/podcast for more info on this episode. And be sure to subscribe, rate and review us wherever you're getting this podcast.
Liz: Here's our brief disclaimer, thoughtfully crafted by NerdWallet's legal team. Your questions are answered by knowledgeable and talented finance writers, but we are not financial or investment advisors. This Nerdy info is provided for general educational and entertainment purposes and may not apply to your specific circumstance.
Sean: And with that said, until next time, turn to the Nerds.