Smart Money Podcast: The Wealth Gap, and How to Cope With Variable-Rate Student Loans
Many or all of the products featured here are from our partners who compensate us. This influences which products we write about and where and how the product appears on a page. However, this does not influence our evaluations. Our opinions are our own. Here is a list of our partners and here's how we make money.
Welcome to NerdWallet's Smart Money podcast, where we answer your real-world money questions.
This week's episode starts with a discussion about wealth and opportunity inequality in the U.S., based on a New York Times article headlined "The Gaps Between White and Black America, in Charts."
Then we pivot to this week's question, from Wren. They say, "I have a few student loans with various rates, a couple of which are variable. And I have a hard time trying to predict even roughly their total amounts due in the future. How do I figure that out?"
Check out this episode on any of these platforms:
We'll help you get on track
See your spending breakdown and spot opportunities to save money.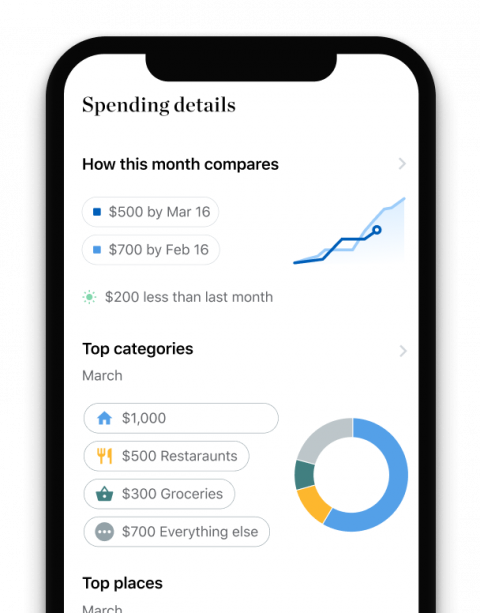 Variable-rate student loans are usually from private lenders, although some older federal loans — those made before 2006 — may have variable rates as well. The rates typically can change every month or every three months. Variable rates are based on some kind of benchmark interest rate, such as the London Interbank Offered Rate, plus a "margin." If the Libor is 2%, for example, and your loan's margin is 3%, your interest rate will be 5%. Your loan will also have an interest rate cap, which is the maximum rate you would pay. Your loan documents spell all this out, or you can ask your loan servicer.
Once you have this information, you can roughly predict what your rate is likely to be at least in the near future by using a student loan payment calculator. Although benchmark rates go up and down, they usually don't change a huge amount month to month or quarter to quarter.
If you want certainty, though, consider refinancing your variable-rate private loans into a private consolidation loan. Rates currently are low, especially if you have good credit, although you'll also need a steady income. Note that it's generally not a good idea to refinance federal student loans into a private consolidation loan, since you lose important protections such as income-driven repayment programs, more generous forbearance and deferral options, and the possibility of loan forgiveness. Those protections could be especially helpful if you lose your job or income to the COVID-19 pandemic.
Know your loans. Understand how your rate is calculated and how often it can change so you know what to expect.
Consider consolidating variable-rate loans. Rates are low now, so you can lock in a better deal and have some predictability.
But don't refinance federal student loans into a private loan. You lose important benefits, such as income-driven repayment options, more generous forbearance and deferral, and the possibility of forgiveness.
More about student loans on NerdWallet: